I know this is late, but can I still get some credit for this?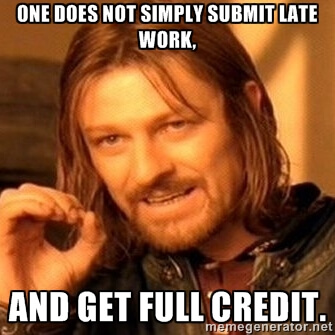 Oh boy, to say it's been tough adjusting is an understatement. Going back to work, two toddlers, and a traveling husband has made training that much harder lol! I still try to be productive though, so there's that. 🙂
Monday I took the day off. I should've gotten on the bike….but I didn't.
Tuesday I met up with some friends for a run. Most though, did 3 miles, but I added another for funsies. It was a hot one at 102 degrees but I managed a good pace of 9:29 and that pleased me.
Wednesdays are track days and these have been tough. I get so caught up socializing that by the time I actually start my workout, the hour is almost up and I gotta go home. I managed 2 miles of speed work and I had to go.
It was another 102 degree run on Thursday for my 5 miler but again, I was still able to maintain a great pace of 9:24 and I was happy. I started my run an hour later than usual and I really feel that helped–not having the sun hovering that is.
Friday was my usual rest day and it was spent thinking about
my long run Saturday. I had a 2:45 a.m. alarm wake-up. Yes, you read that right. I was gonna be meeting up with other crazies at 3:30 for an 18 miler. The plan was to run 8 by 5 o'clock to meet up with the rest of our run club.
Those 8 miles went by without a hitch and I was feeling good. It was humid as all hell but I managed to get by and still maintain a good long, slow distance pace.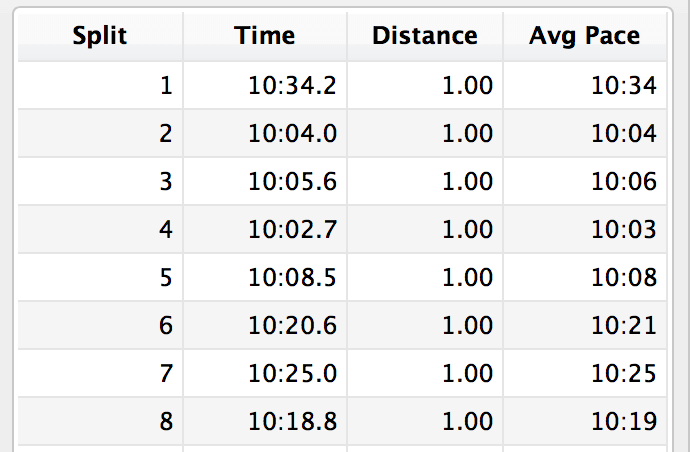 I reached the meet-up spot just before 5 a.m. where I stopped to wait for everyone to arrive. It was about a 10 minute or so break and I wondered how this would affect the rest of my run. I had felt that I was on a roll (despite the last 3 miles being on the slower end of my LSD pace) and was warmed up.
It wasn't too long before we got going but sure enough, I could feel the break messing with my mojo and I struggled the first few miles.
It helped having my crew though. I had convinced 3 of my buddies to run 10 miles with me (none of them are training for anything!) and keep me company. They were amazing at keeping me going after that rough start.
I got back in my groove when we headed turned around after the 5 mile mark (mile 13 for me) and the last 5 of my 18 felt great. This made me so happy since it was at the end of my run and then Runner Jenny even convinced me to run my last mile fast–Mile 18, 9:32!! Boo-yah!!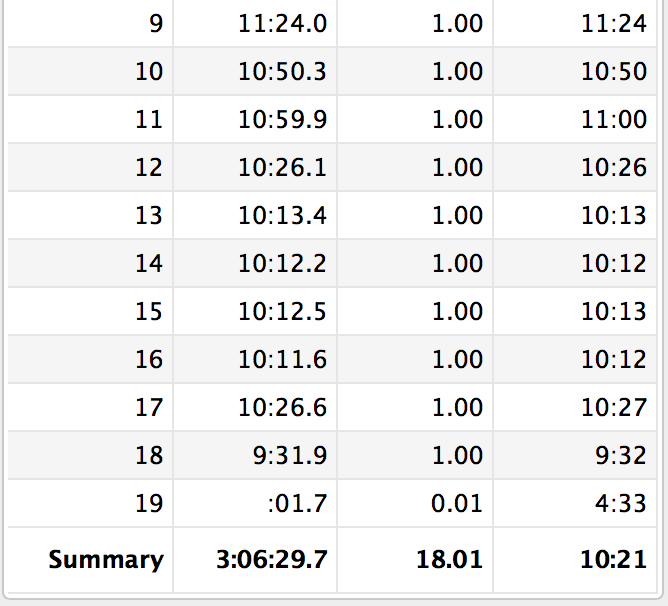 I was on cloud nine especially when I thought about last week's awful 12 miler. This one was such a confidence booster! I took no breaks the first 8 miles I ran solo and in the 10 miles following, I stopped twice– once for a potty break and once to fuel (the other times I fueled, I did it on the run). It was important for me to not stop a lot as I want to practice running continuously. So I've been training fueling on the run and preparing myself mentally to minimize any stopping.
When I got home, my husband had a fabulous ice bath ready for me and luckily, I didn't feel too bad the rest of the day. I was even able to squeeze in a 2 mile run the following day, Sunday.
Overall, it was a great week (31.16 miles) and one I really needed after a previous week on the struggle bus. Now, I'm almost done with Week 12 and Chicago is getting closer and closer! Eeeep!!!
I hope everyone had a great weekend!! Who's long running? Who's racing?? ❤ , helly
–Do you take stop breaks during long runs?
–What's the earliest you've woken up to go run?