The day has arrived. We are less than 24 hours til marathon #3! It's crazy to think that in one year, I will have ran three marathons! It all started with Phoenix Marathon one year ago 🙂
I'm linking up with the DC Trifecta trio Mar, Cynthia, and Courtney for their Friday Five–this week's topic: Friday Free For All.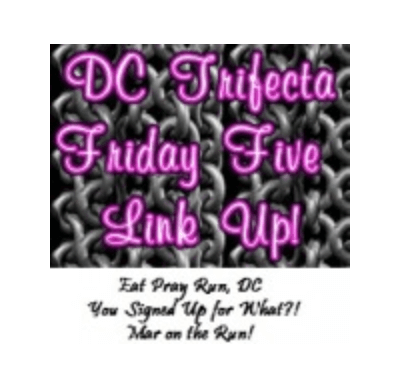 I've already relayed to you that I was nervous about the race because of my sickness, I've got some news on that as well as some other things that are on my mind race related.
1. I'm still sick, but……I'm definitely feeling better!
I'm not as bad as I was and this makes me very, very happy. I didn't want to have any excuse to not run well. If for whatever reason I don't, I want it to be because of it happening the way it was supposed to. Of course, I'm hoping to run well, but I don't want any of the "I wonder how I would've run if I wasn't sick?" No, no, no. I'm going to go out there as if it were a run with my partner in crime like any other day(I'm running with my training partner 🙂 I call her Runner Jenny) and just go with the flow. We always have fun running together and this is going to be no different. Well, there will be some differences lol
2. I'm super pumped to meet some awesome bloggers/runners.
A TON of people are running this race. Let me forewarn you, you will see your Insta feed blow up with pics of/from the Phoenix Marathon. The full and half both sold out. I know I probably won't be able to catch all of my faves, Suz, Emily, Meg, and soooo many others but it'll be fun to at least meet some.
If you want to follow the fun and amazingness that will be the Phoenix Marathon, check out the hashtag #ItsGoingDownAtPHX There will be some epic pics for sure.
3. The weather looks like it's going to refuse to cooperate.
There have been rumors of rain and it seemed like the weather gods would wait for the afternoon and the start time would be cool and dry but…..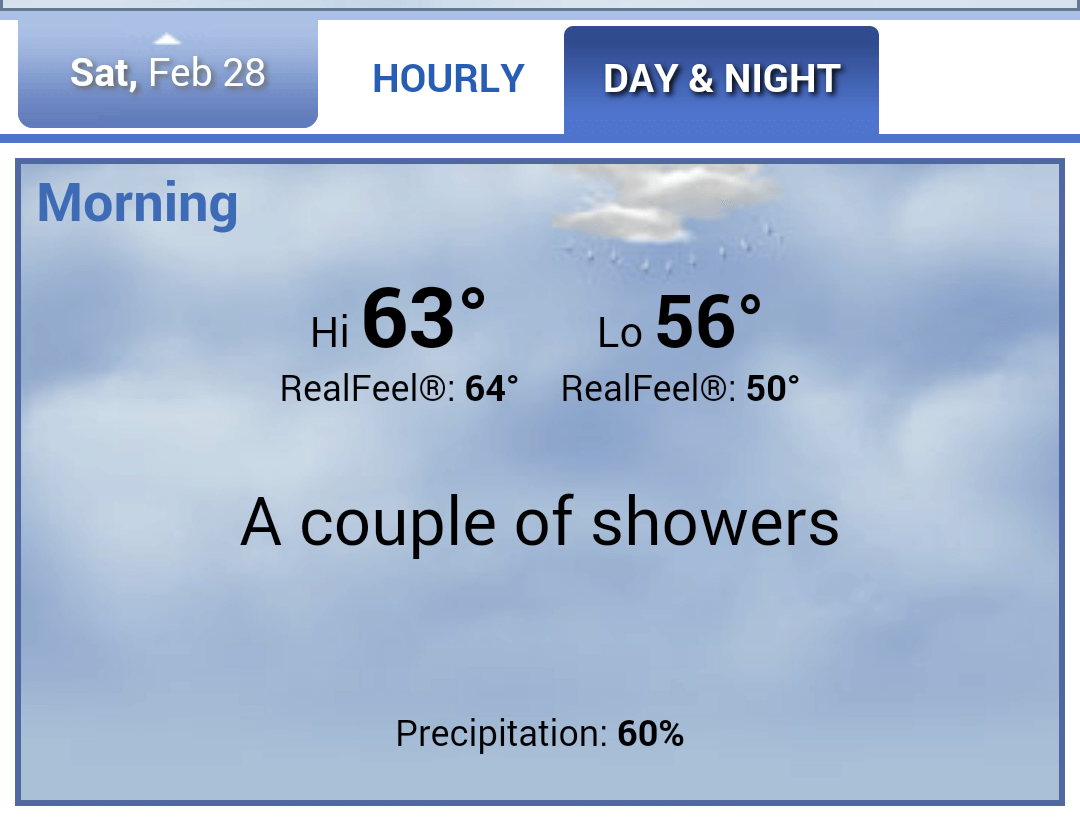 Last year, the first 4 miles were raining and then it was just damp the rest of the way. When I crossed the finish line, about 20 minutes later, it poured like someone had opened up a faucet! I felt so bad for the people still running.
I really, really, hope that the rain waits til later, waaaay later.
4. Time goals have been set.
That's goals, plural. I have my ultimate "A" goal if all the starts align and that would be to finish in 4:15. My training has shown that I can do it and it's a possibility but….you just never know with marathons. That would mean a 9:43 ish pace and I really feel that could that, but again, we shall see.
My "B" goal would be sub 4:30. I would be VERY happy to see a four twenty something. Very happy. Ecstatic.
And then my "C" goal would be to PR. My fastest marathon to date is 4:44 at last year's Phoenix Marathon. I really think I can beat that and if I did, I would consider this year's marathon a success.
If I get worse than last year, I'm being completely honest, I'll be disappointed. I feel like my training for this marathon was on point, I feel strong, I feel prepared (despite my sickness) and anything but a PR would be heartbreaking for me.
5. My husband is once again, my cheerleader for this race.
There is really no way that I could put into words how much it means to me that my husband is so supportive of my running. His constant motivation and encouragement is what gets me through training, through races, and through post races when I might not be satisfied with my results. He always reminds me how amazing I am to be doing this, something a lot of people will never do in their life. I forget that.
I'm not sure, I do try to express to him my gratitude, but I don't think he knows how much his support means to me. When I'm running, and in pain, it's thoughts of him that keep me going. I know that that will be the case again. In times of struggle, he'll be there, either physically–running alongside me cheering me on–or in my thoughts reminding me that I'm okay, I got this. I'm forever grateful.
Thanks also to YOU for your encouraging words and advice as I prepare myself for the big day. Sometimes I think no one reads my lil 'ol blog and it always puts a smile on my face when I read a comment. I can't wait to come back on Monday (or sometime next week lol!) to tell you all about how it went. You can also check facebook or instagram as I'll be updating there over the weekend 🙂
I hope you all have a good weekend whether you're racing or training!
❤ , helly