I've written about Pat's Run before. It's probably Phoenix's most popular race. The 4.2 mile race is in honor of Pat Tillman, war-veteran and former NFL player, who died in Afghanistan in 2004. The unique race distance commemorates the 42 jersey he wore when he played for Arizona State University, and the finish line of the race leads you to the 42 yard line inside Sun Devil Stadium. The race always takes place in April, and on a day in the twenties–this year, 4/22.
There were 28,000 registrants for the 13th annual walk/run.
I've done this race twice before, once pre-kids and once with my husband and I pushing a stroller. Needless to say, it is a very difficult race to maneuver, even without a stroller. Even though it is an awesomely inspiring race, I can't get over the magnitude of the crowd, so I don't sign up for it.
But this year the shirt was camo. And you cannot say no camo.
There was also a medal for the first time, which will become a part of a 4 year series (I don't know how I feel about series medals…what do you guys think?).
Anyway, I didn't have a game plan for this race. I wanted to be around half marathon pace as I have a half this coming weekend–so for me, that's around 7:35-7:55/mile.
SPLITS: 7:42, 7:48, 7:39, 7:46
So I was happy. But as I've said, this isn't a race to worry about time, but more so to soak up the atmosphere.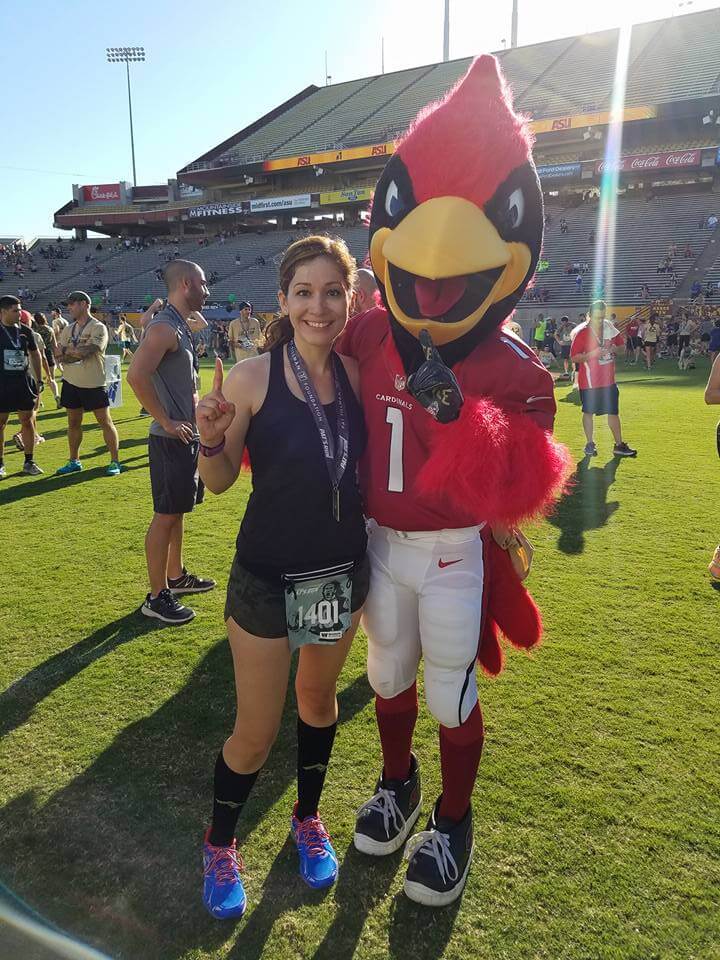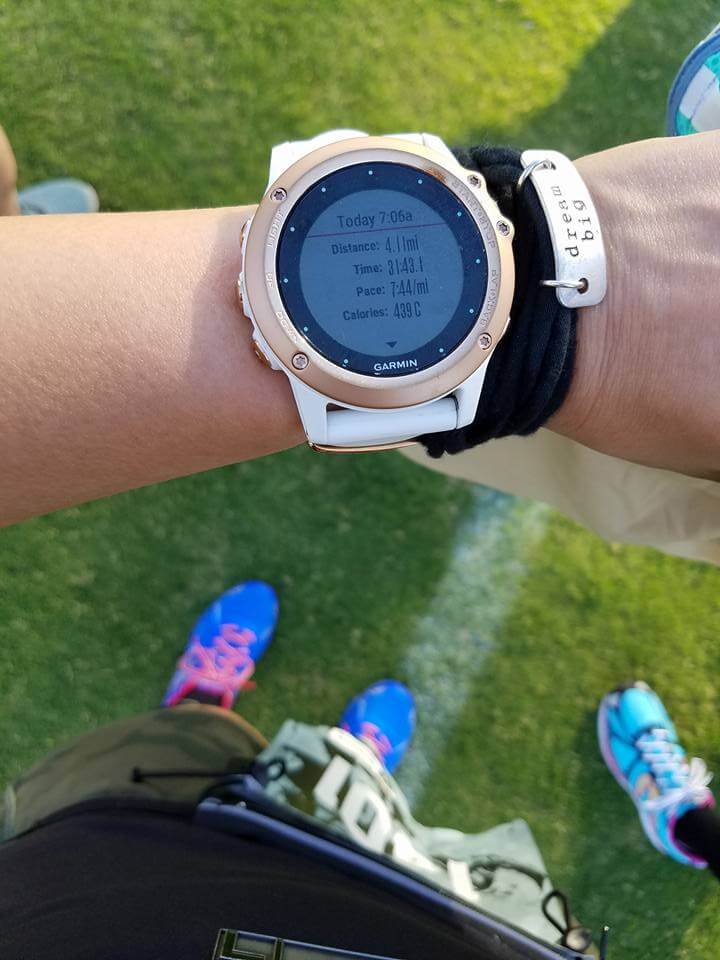 I love running for a good cause. I love running with friends. I love running. ❤
–What's the biggest race you've participated in?
–Are you a fan of series medals? (I'm not particularly a fan, tbh)
–Have you raced at your alma mater?