Okay, this is no running business is starting to get hard….
I miss running. BUT, instead of being a negative Nancy, I got my butt in the gym last week to get my workout on in other ways.
Monday was my first day of vacation (aka: no work and kids still in school) and I did some Christmas shopping, got in some good walking, and wondered why I didn't wear a pedometer or something.
I met one of my running buddies at the gym Tuesday morning for my first official attempt at swimming . We were there for a good hour and I learned how to put on a water cap and goggles, swim without plugging my nose with my hand, and the 1-2-3 breathe method. I felt like a rockstar when I finished because I felt like I accomplished so much–and I had!
I abhor wearing bathing suits so getting in one is something huge for me; I went in knowing absolutely nothing about swimming and managed to freestyle swim without looking completely ridiculous; opening my eyes underwater and swimming without plugging my nose were things I just never did. It took a while for me to get used to trusting the goggles and practice not breathing/swallowing in water but after a while, I managed to somewhat get it down. I was SO thankful for my patient friend T–I would never have attempted the feat on my own.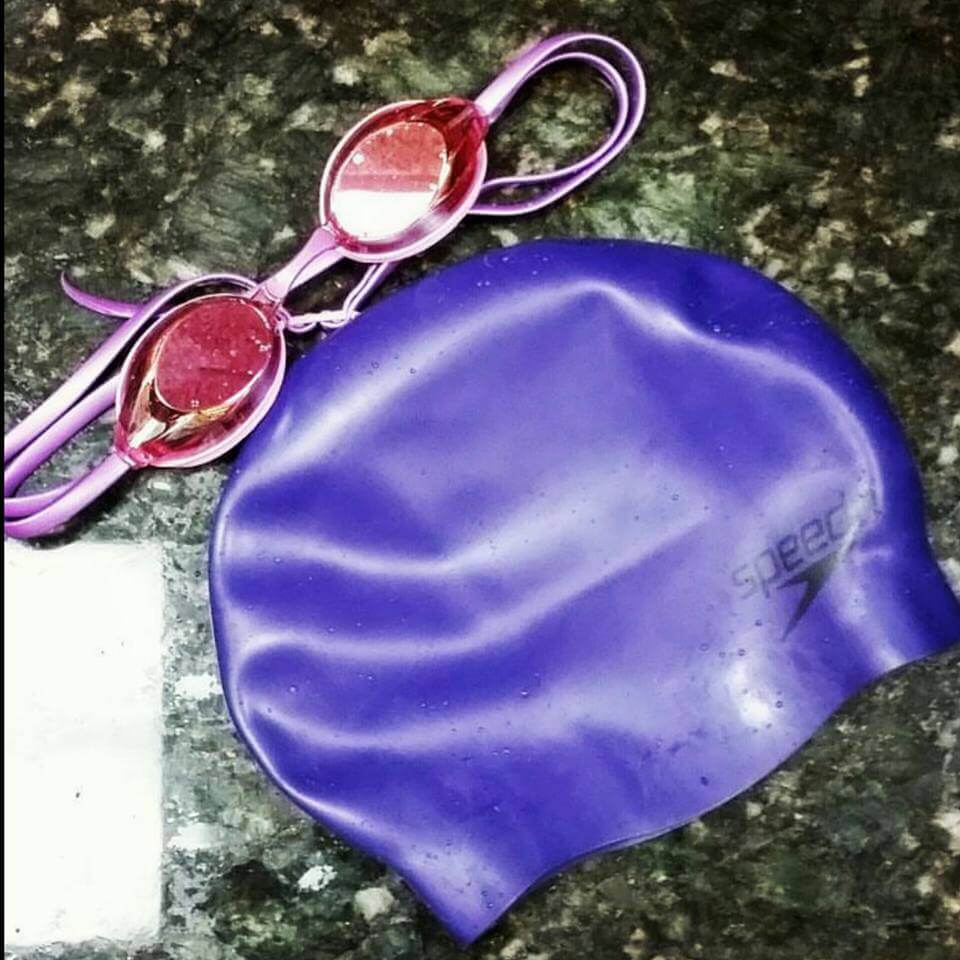 Wednesday I met up with the same friend at the gym. Technically I was supposed to wait for my check-up on Monday for bike clearance but I'm pretty confident I'll get it so I went with her to spin promising myself I would take it easy–especially whenever I had to stand on the bike.
And I was completely fine. Still no pain and I def took it easy–so much so, I felt like the instructor was pointing me out when she yelled, "If you're not dying then you're not riding hard enough!" I wanted to tell her I was new (and injured), lol!
I was back in the pool Thursday and I felt like the honeymoon was over. I had left Tuesday feeling good about how I'd done with my swimming attempts but that morning, I felt like I had regressed. I wasn't breathing correctly, my butt/hips were sinking, and my strokes were all over the place. We practiced a few things to help correct them and then jumped in the hot tub to recover. I was pooped!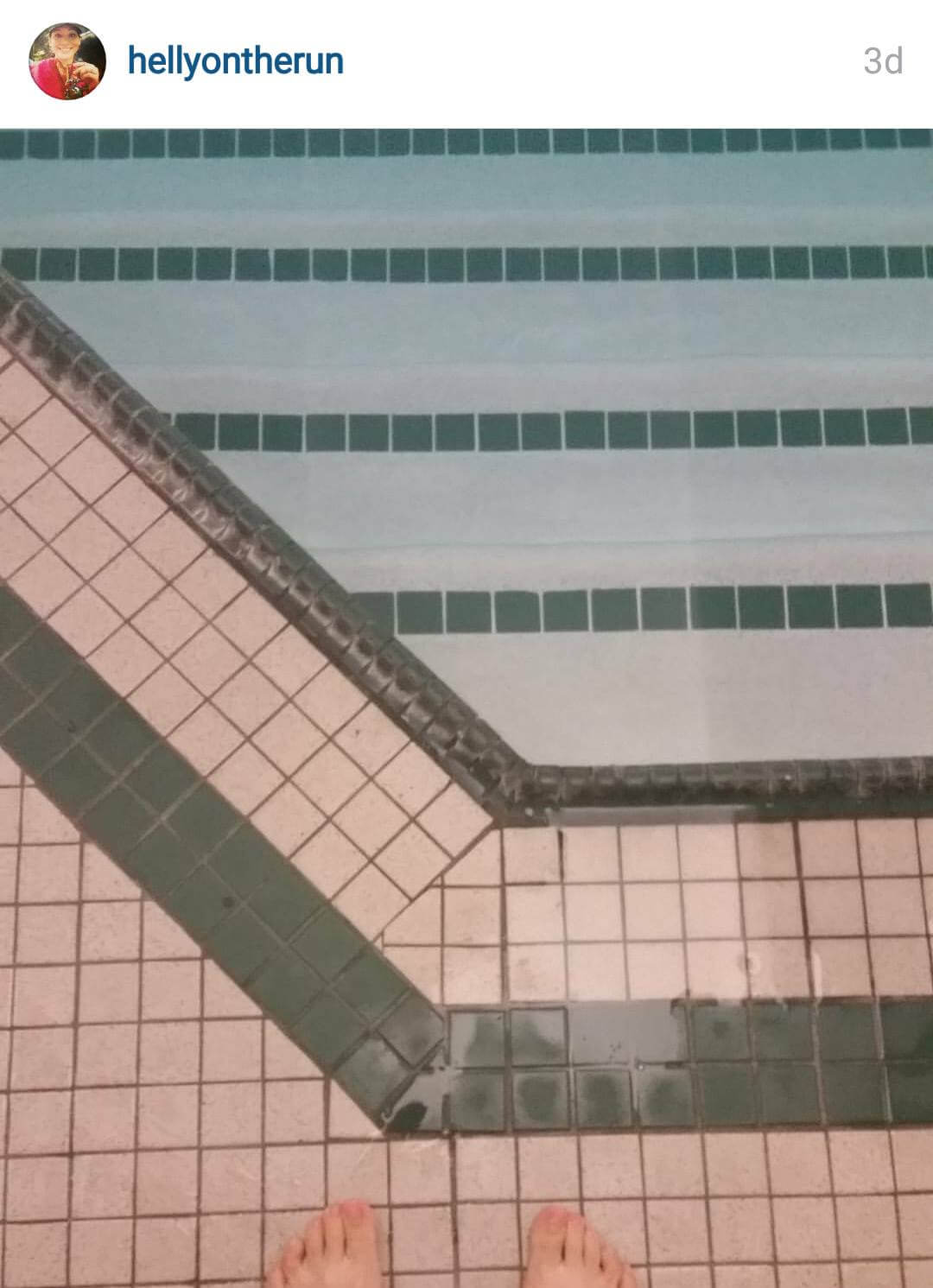 It was Christmas Eve and my kids left Santa cookies and carrots for his reindeer. My little guy wanted to eat Santa's cookies sooooo bad.
Fridays are my usual rest days and I did just that. It was a nice relaxed Christmas and we hung out in our jammies all day. It was perfect.
And I did do a one minute plank before bed too 😀
My husband ran his 16 miler Saturday morning like the machine that he is–he'll be running Phoenix Marathon–and I hung out with the kids all morning. I did a short arm/upper body workout before bed and called it a day. I've been looking at some good, short routines I could do at home to work my upper body. Any recs?
Sunday I was back at the pool. My friend T, and two other buddies joined me and we worked on a few things to help with my breathing and strokes. After a few tries, I felt improvement and that made me feel better. Swimming is hard. I like hard, but I also like feeling like I'm at least progressing and not wasting people's time. My friends are amazing and would never feel that way, but you guys know what I mean.
My first check-up is Monday, today, and I'm nervous. I never felt any pain so it's hard for me to gauge if my injury has been improving. I'm just hoping whatever he sees on the x-rays shows things are going the way they should. I want to run!
I'll update on Instagram 🙂 Hope you all have a great week!!!
–How was your Christmas? (If you celebrate)
–Do you think swimming is hard? What tips can you offer me?