No sign of it here…sigh….
Since I started this new real estate gig, I've found myself having to complete my workouts in the evening. Well in Phoenix, evening does not mean cooler weather.
I've been a little better about getting myself out there. I can feel my motivation climbing a little bit which is encouraging. I felt like I would never *want* to get out there, you know? The last few weeks I've found that I've been feeling bad if I don't get my run in–where as before, I just didn't care #realtalk
If you've been a reader for a while, then you know that I actually like warm weather. I loathe being cold. But man, this summer has been rough and I'm anxiously awaiting the arrival of fall.
I can't wait for cooler weather.
There I said it. I *know* I'll regret this when it's 32 degrees out.
Speaking of fall, I received these beautiful flowers on Saturday. They appeared on my doorstep and I have no idea who the sender is. I also have never received flowers by mail before, lol!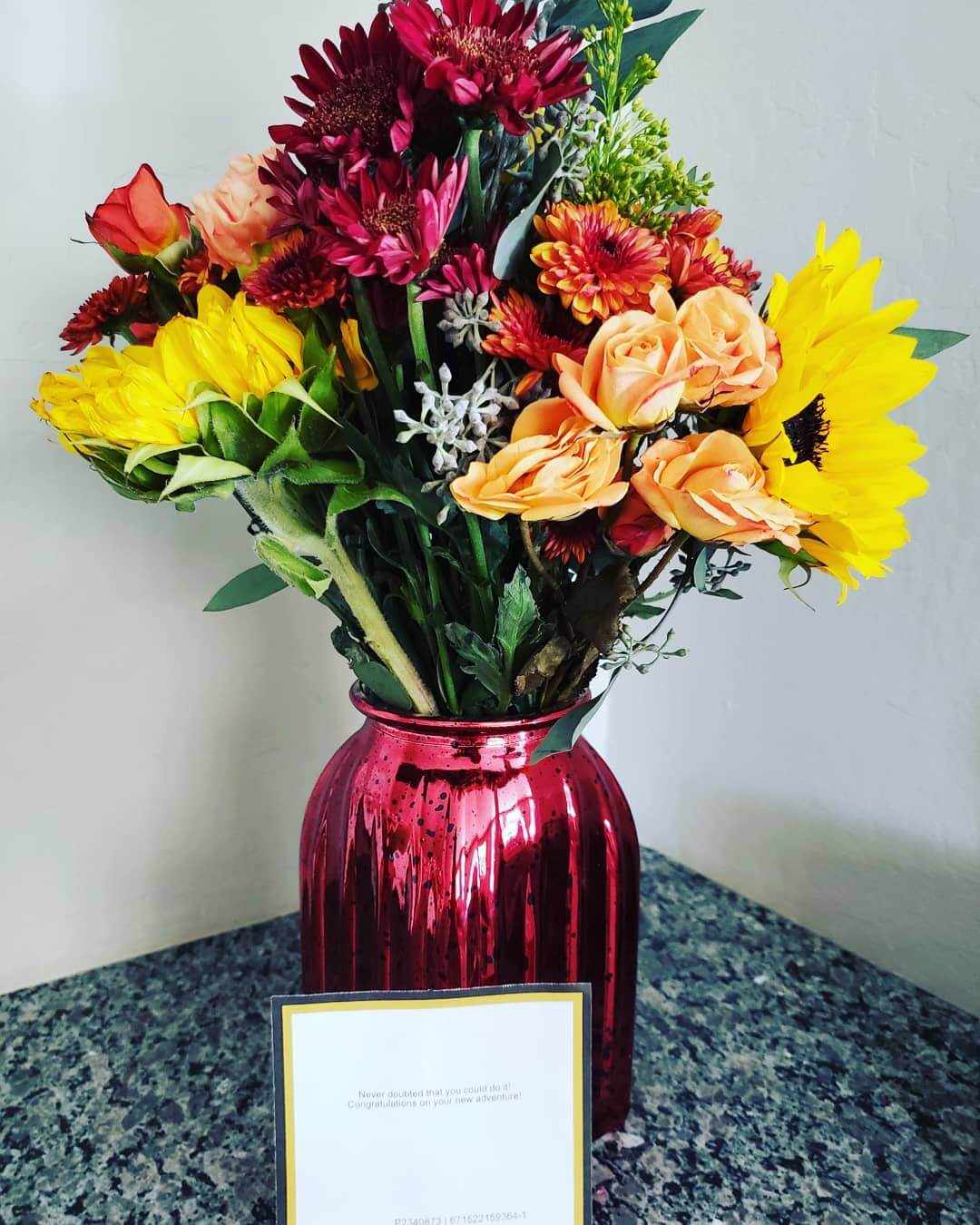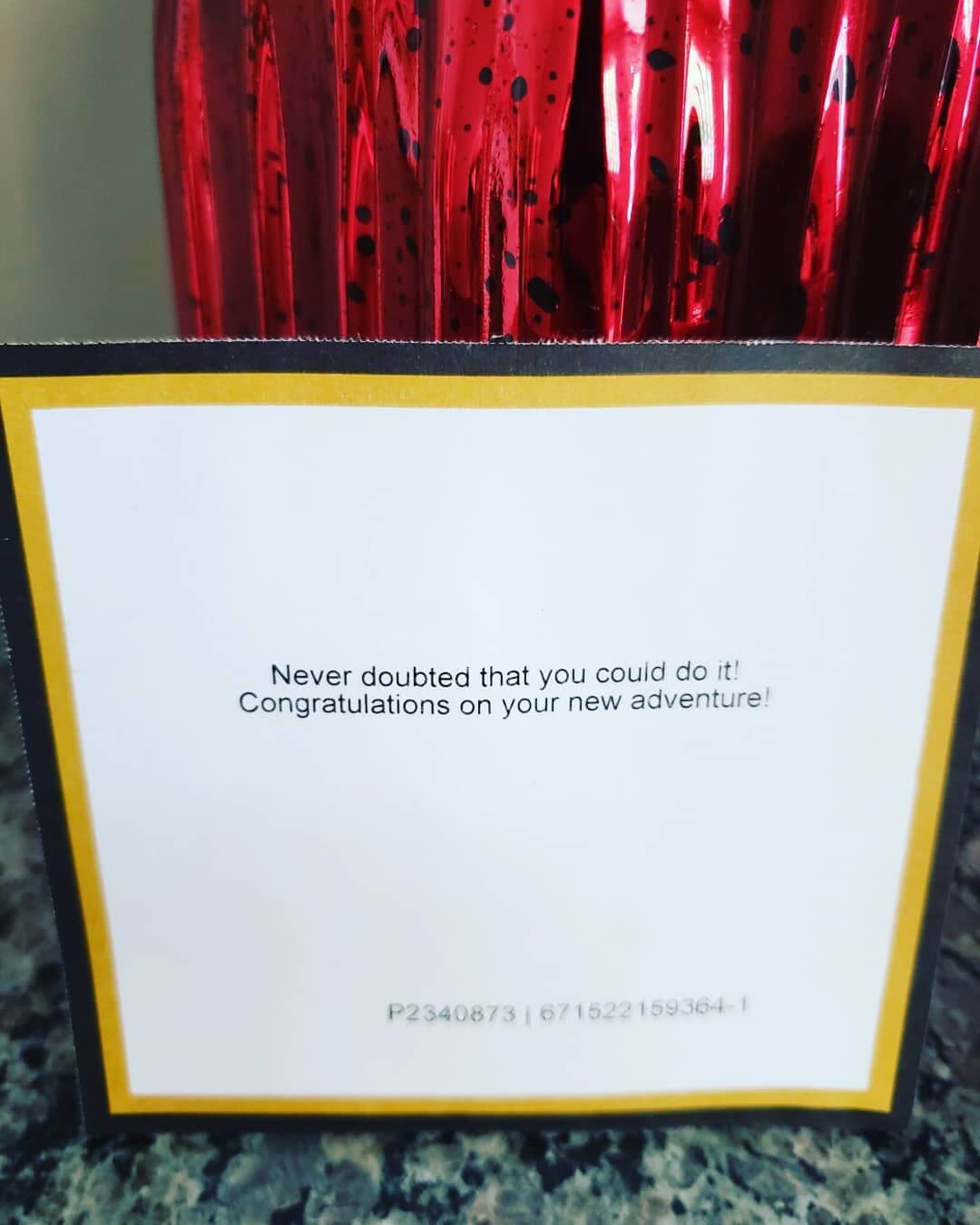 The flowers' fall colors made me smile and the note….I've been overwhelmed with everyone's support of my career change and I'm just so grateful. Sender, if you're reading, thank you ❤ It makes my home feel like fall is just around the corner.
–Have you ever received flowers by mail?
–Are you ready for fall and cooler weather?