You can tell from the title that yes, I did finish!!!!
But it wasn't without excitement–as it always seems to be the case with me, lol! I tried to make this recap short and then after a while, stopped caring, so if you don't get to the end, I totally understand…
At bib pick-up, we were told to get to the race early, around 6 a.m. because the ceremonies would start at 6:30 and the race at 7.
I was there at 5:30.
Paranoia about forgetting something (and nerves) kept me from sleeping and I was up at 4 to start packing up my car. I was so nervous, I wanted to make sure I had everything and that my transition area was okay/ready. Coffee in hand, I hit the road at 5.
A big reason I chose to do Tri For The Cure AZ as my first tri was because so many of my Moms Run This Town friends were doing it. I was not going at it alone. Sure enough, when I was almost to the parking lot, I saw several of my friends' cars driving in. We walked our bikes to the set up area and I was so happy to have someone help me right from the get go.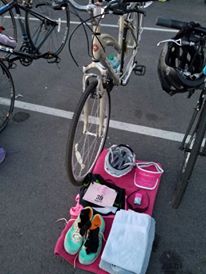 After I set up my bike and transition area, several friends inspected it making sure I had things in the order I'd need them. I had done well they said, as I didn't have any unnecessary items (yay!).
I got marked up, getting my bib number written on each arm and my age on my leg. (I had always wondered what those numbers meant on triathletes!) We gathered near the pool for a group pic–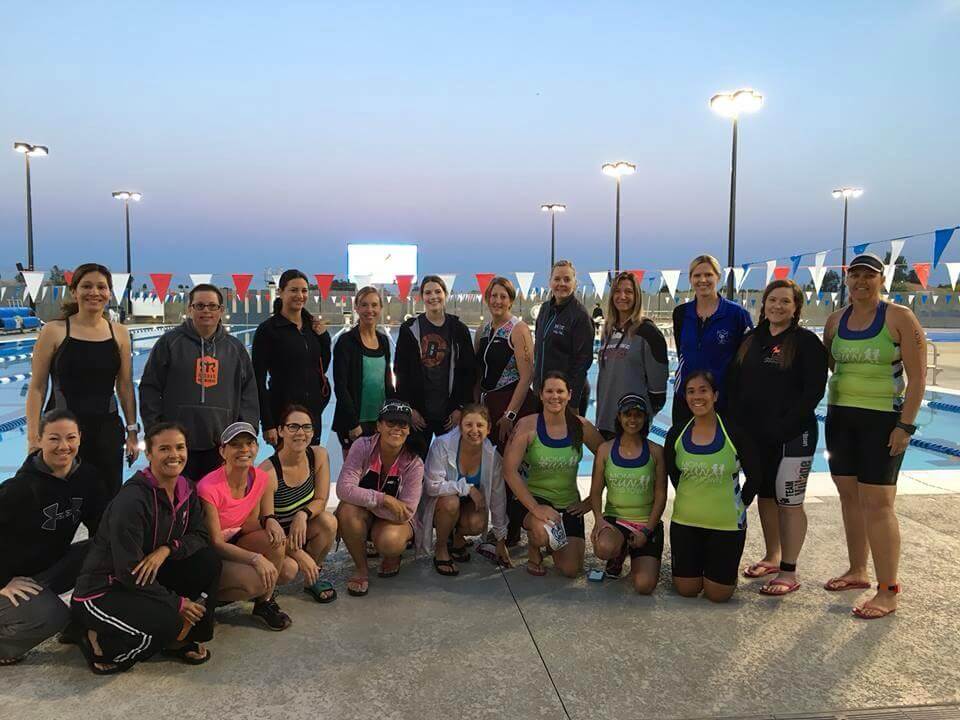 — and this was when I saw the pool for the first time.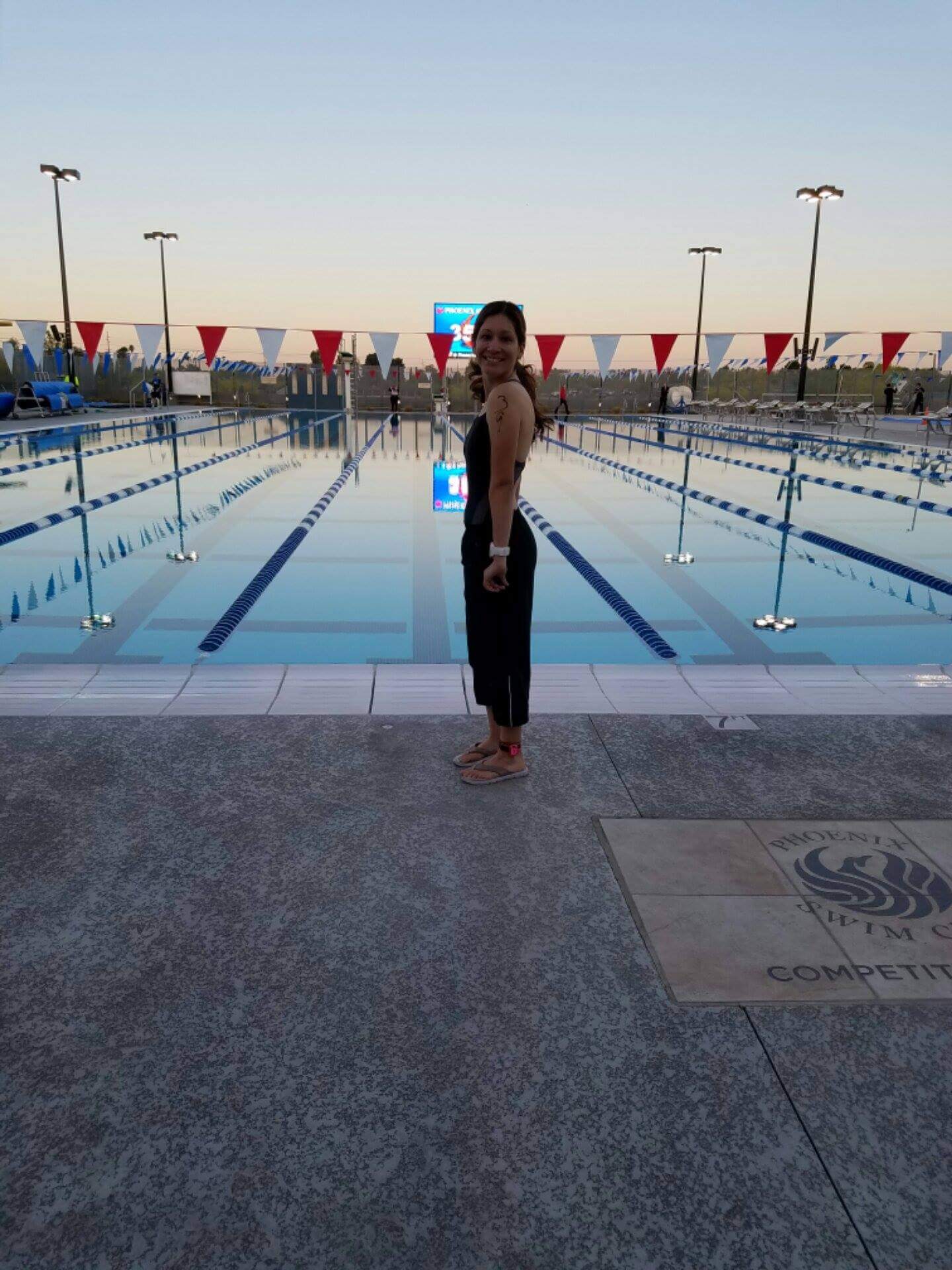 Holy moly. The nerves came roaring back as I stared at the monstrosity of the pool before me. And before I knew it, it was go time.
The Swim
We were lined up according to our age with the older women going first (it was an only women event). This pleased me because it seemed there were a lot more older women there than me; the line behind me was shorter than the line in front. Every 10 seconds, an athlete would jump in the pool. Each step closer to the mounting pad made my heart skip faster. Then, it was my turn.
I stepped on the pad and waited.
"Your goggles?" The race volunteer said.
"Yes, I have them."
Pause.
"Put them on."
"Oh yes, of course!"
I scrambled to put on my goggles as I saw my 10 seconds expire in two, and I jumped in.
Immediately, I began swimming as close to the right side as I could, leaving space for all those behind me to pass. I started off slowly (which is my swim speed always) and concentrated as best as a I could. It was a 400m swim with each lane 50m–I had "trained" on a 25m pool, so I knew that getting to the end of one lane would be an accomplishment. I just needed to do it 8 times.
After 3 laps down (and stopping at the end of each), I noticed towards the end of the 4th lap how the pool was deeper on one end. It went from light blue water to deep, dark blue and when I noticed that, I panicked. Fear crept up that I would drown as I approached the deep end and I felt myself start to flail. When I got to the end of the lap, I pulled up on the wall and tried my best to control my breathing.
You're halfway done, Helly. Don't quit!
I had never practiced the backstroke but at that point, I invented something and I turn on my back and did my best to float and move–anything to get to the end of the lane. At the end of the 6th lap, I noticed it was just me and one other girl. Everyone else who started after me had exited the pool.
Me and my new friend reached the end of the 6th lap at the same time. Her family was waiting and they yelled words of encouragement, "Just an out and back from here!"
I put my arm out telling her to go ahead of me. I knew I wasn't going to finish the last two laps on a strong note. I was barely able to breathe at that point.
She went ahead and I began a few seconds after her. By the time I reached the end of the 7th lap, she had exited the pool. I had the entire pool to myself for the final eighth lap.
Thoughts of being last had never entered my head. I had thought maybe my natural athleticism would carry me through and that I'd do decent at the swim portion of the race. Nope. I was the very last one out of the pool.
Volunteers helped me out and they greeted me with "You did it!!" "The hard part is done!" and I choked back sobs of embarrassment, but also pride that I had finished, and whispered, "Thank you so much."
I began the short run to the bike transition hearing a volunteer say in his radio, "The last swimmer is out!"
The Bike
I did as best as I could to dry off and put on my clothes, shoes, and helmet as quickly as possible. I was the last one out so I didn't have to deal with any crowds, a plus! Lol!
After being the clear to mount, I was off! The bike portion was a two loop 8 mile course with an UPHILL just after the start each loop. I biked like I'd never biked before and I actually was able to pass a few people. I turned to began the second loop and saw the huge hill before. Just get through it one more time. I could see some people walking their bikes up and I told myself to stay on the bike, I could do it.
Near the top of the hill, as I was switching gears, I hear a click and then nothing. My pedals wouldn't move!! I stopped and looked down–sure enough, the bike chain had fallen!!! I had absolutely no idea what to do and immediately sadness took over me as I knew this would be where the race would end for me.
But because I had started last, I was near the sweeper and he saw me on the side off my bike! He asked what was wrong and as soon as I showed him he put the chain back on and said, "Keep going!"
And I was off. I pedaled my little heart off telling myself to finish this bike ride and get myself on the road to running. I was able to pass a few more women on the last part of my bike ride!
The Run
I dismounted my bike and took off my helmet. Grabbed some water, retied my shoes, clipped my bib belt and got the hell out of the transition area. I wanted to run!
The run was a 2.4 miler along a canal so it was terrain I was used to. I never worried about my time in the swim or bike portion and told myself to do the same with the run. Even though this was my strongest event, I didn't want to pressure myself into holding a specific pace.
When I turned the corner to get on the canal, I was surprised to see there were still a lot of athletes out there. I ran along one side cheering to my friends on the other side running towards the finish. I wanted to be with them!
First mile, 7:52.
I was shocked to see a sub 8!! I hadn't felt I was running so fast and it thrilled me to see such a great split. I told myself to keep at it. I was almost there!
I made a right to get on the other side of the canal, the final stretch that would take me to the finish, and I just ran. I passed so many people on this last stretch.
Mile 2, 8:01.
I knew I had less than half a mile to go, so I just went for it. When I turned the last corner onto the field, I could see the finish and I could see my friends waving, cheering me on. It was so unbelievably awesome.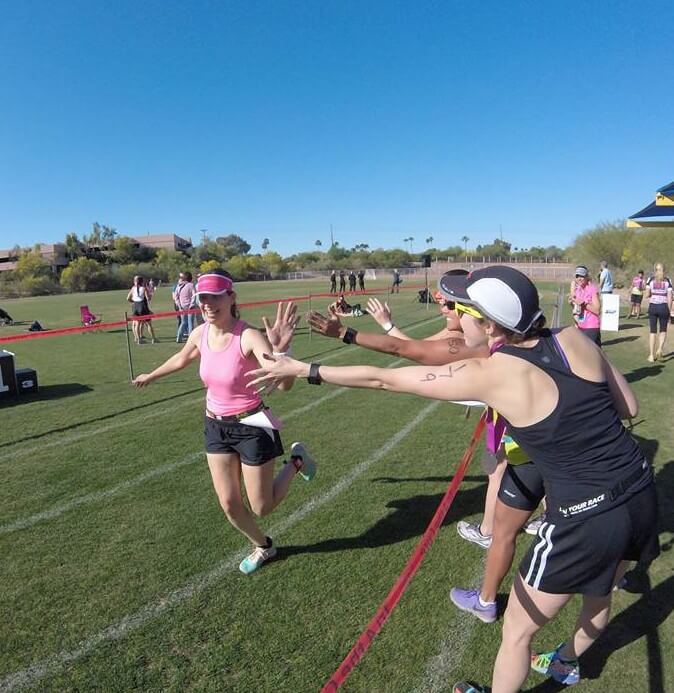 I was a triathlete!!!
You couldn't remove the smile off my face, I was so happy. I was swarmed with hugs and words of praise as I was one of very few who was doing this for the first time.
This was as hard as I thought it would be. I never thought a triathlon (of any distance) would be easy, and no, it wasn't. And even though I struggled immensely with the swim, (I knew I hadn't given it the preparation it deserved), I was proud of myself for making it through. I had be the last one out but after seeing the official results, I wasn't the last one in the event.

In fact, I had done pretty good overall placing 135th out of 201 and 8 out 13 in my age group!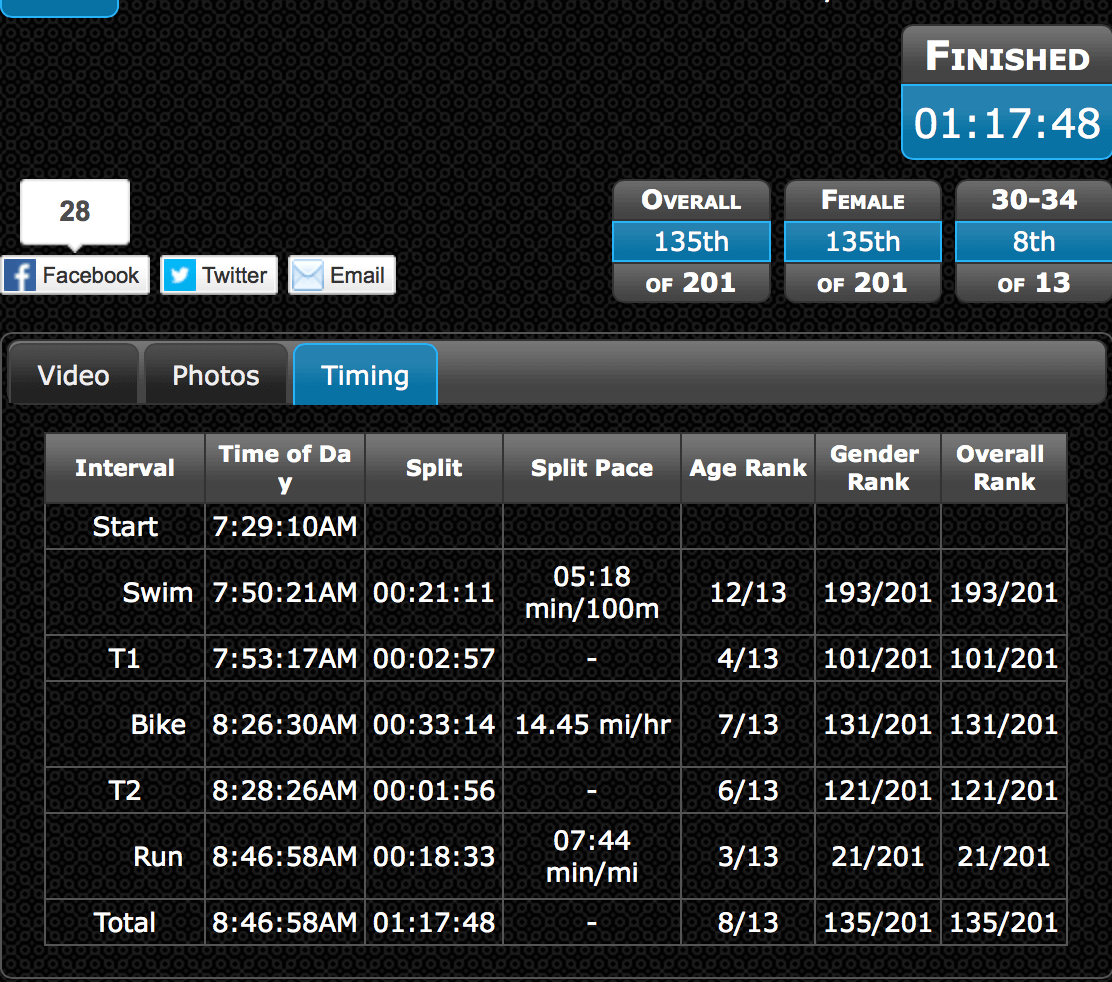 But honestly, the numbers don't matter. I'm just so thankful to have been able to finish and so thankful to have had the support of my husband and friends along the way ❤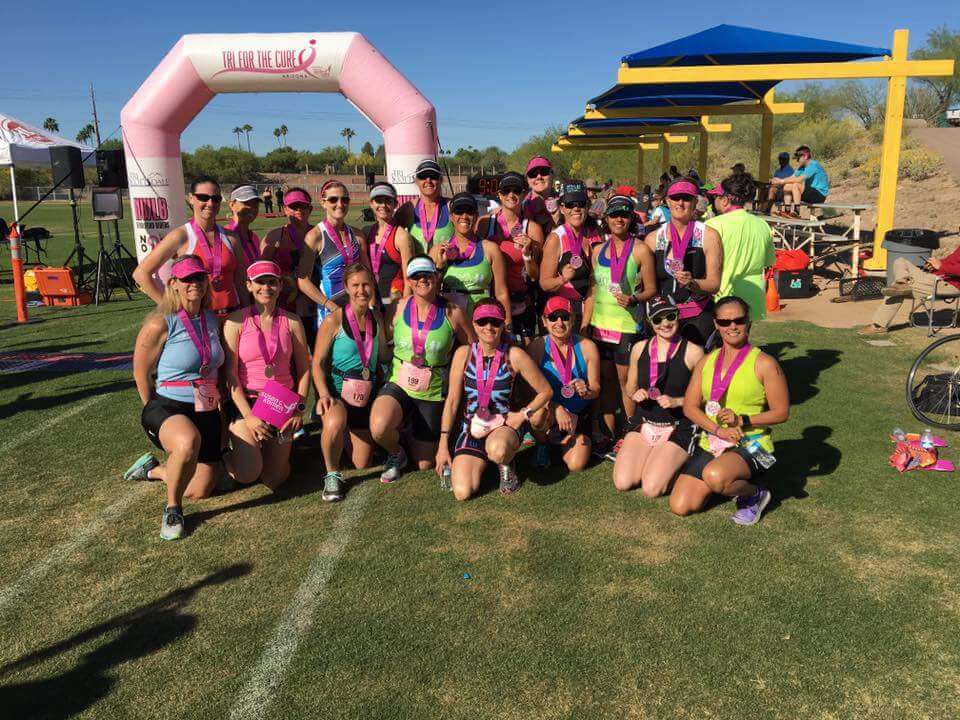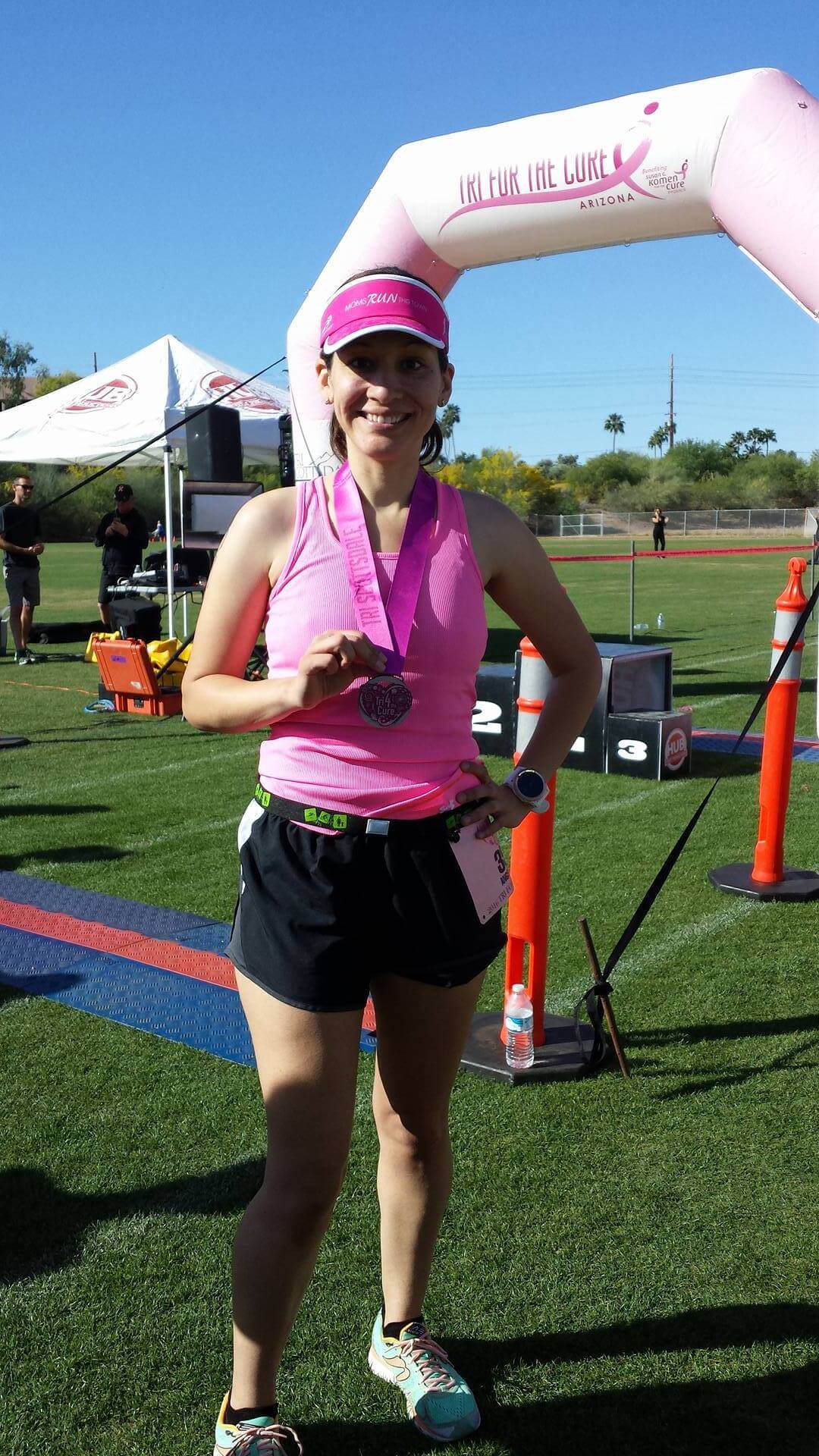 If you made to the end, thank you! Thank you all so much for your words of encouragement on Instagram and Facebook. More than you all will ever know.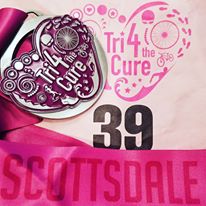 xoxo,
helly
–Have you ever finished last in something?
–Would you consider doing a triathlon (if you haven't)?