Holy Helly mileage!!! I've seriously never run so much in my life.
The plan:
Marathon Goal– 3:50
Marathon Pace/Tempo Runs– 8:45
Easy Runs–9:40-10:20
Long Runs–9:29
Monday, July 18th– Easy 6 miles, 9:37 avg
I met up with a buddy for these easy miles and we insanely did them in the evening amidst an oncoming monsoon storm.
Tuesday, July 19th– 1 mile WU, 8×600 (w/400R), 1 mile CD=7 miles total (+3 easy miles in the evening)=10 miles
The goal for the 600s (what an awkward distance btw) was 2:51 and even though I had programmed the workout on my watch, I forgot to set the target pace so I had no idea where I was supposed to be. I had a vague idea (I thought it was 2:55) and stuck with that but even then, I struggled getting these done.
600 Splits
2:54
2:43
2:55
2:48
2:53
2:56
2:55
2:58
I was definitely disappointed when I got home and saw that I missed the mark. I don't know if it was travel fatigue (and training fatigue) but the run was hard. Plus, it was one of those where I ran in the evening the night before and then ran in the morning the next day. #excuses
And then, maybe to punish myself, I ran again in the evening with a friend. It was an easy (yet hard b/c omg, heat) run and I did it pushing my 4 year-old daughter in the stroller.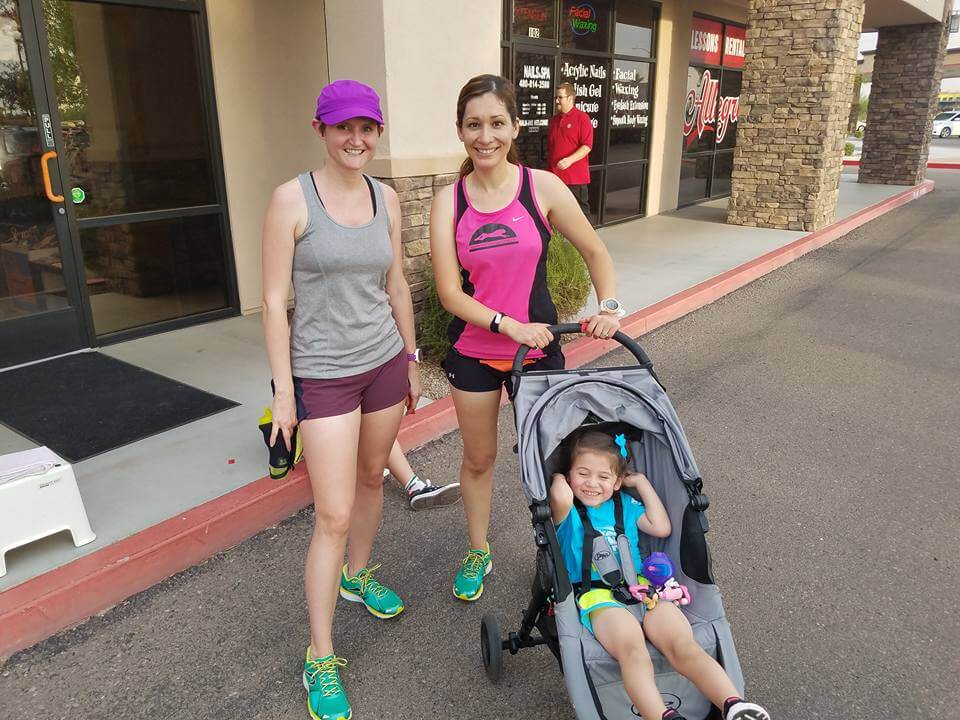 Wednesday, July 19th–GLORIOUS REST DAY
I milked it.
Thursday, July 20th– 1 mile WU, 6 Tempo @8:45 pace, 1 mile CD
I was determined to do this tempo run well but it took a while for me to warm up, jaja! It was effing ridiculous at 5 in the morning (86 degrees with 46% humidity).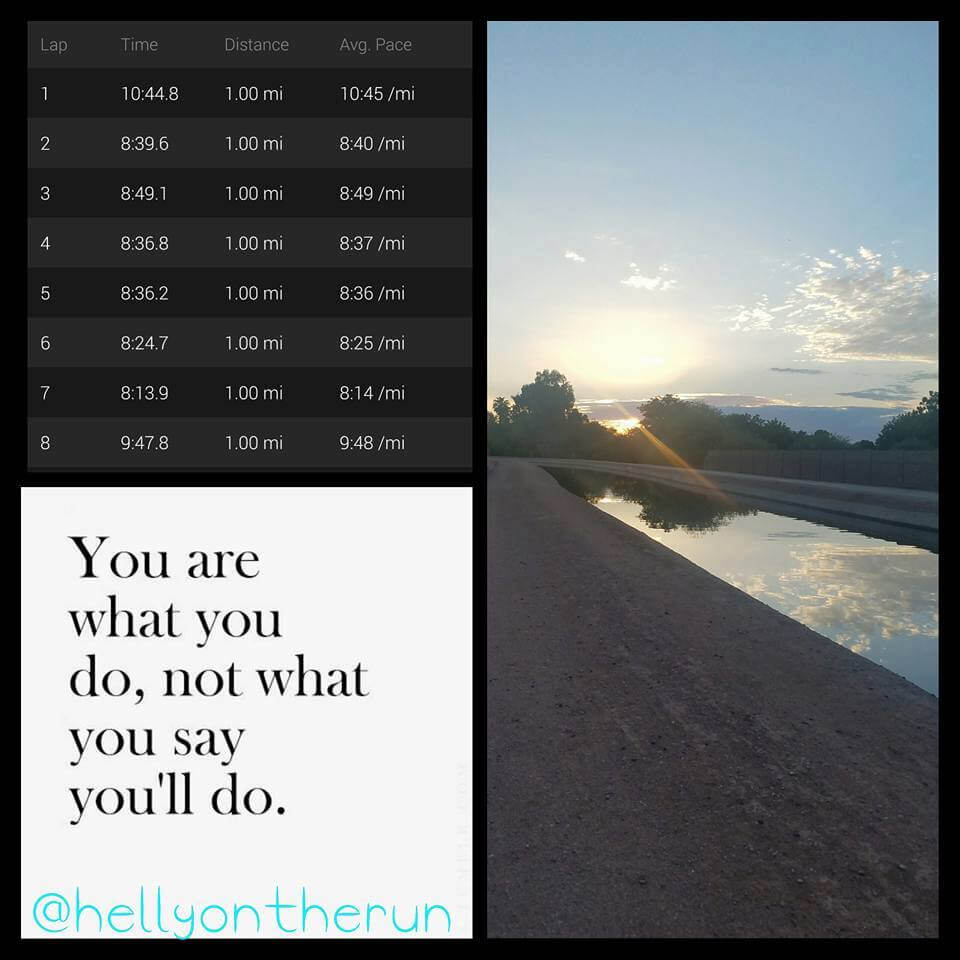 This run definitely made me feel better after Tuesday's not so stellar workout.
Friday, July 21st–Easy/Hilly 6 miles 9:51 avg
This was seriously crazy. There's been a few moments already in this training where I've questioned my sanity. But yeah, I woke up at 4 to drive 30 minutes to run 6 miles of hills. Luckily, I met up with some friends and we had pretty amazing views that made it worth it.
Saturday, July 23rd–6 easy miles, 10:16 avg
I made sure to take these reeeeally easy considering I had two days of tough running. Four out of the 6 miles were in the 10 minute range.
And I made it home in time for a little Birthday Breakfast celebration ❤
Sunday, July 24th–10 miles Long Run @9:29 goal pace
I had to wake up early again for this one since we had my son's actual birthday part in the morning. I started at 4:45 a.m. and did 4 miles by myself before meeting up with my MRTT friends at 5:30 and doing the last 6 with them.
It was hot, it was windy. Same 'ol, same 'ol.
First 4–10:04, 8:58, 9:12, 9:13
Last 6–9:48, 9:14, 9:30, 9:40, 9:31, 10:00
I did not mind one bit slowing down to run with my friends for the last 6. I was tired and the company was way better than hitting the paces solo. I ended up with a 9:31 average anyway=WIN.
In fact, I was so tired, that on the last mile I tripped over a piece of raised sidewalk, flew, and fell hard. This was actually the first time I've ever fallen! Crazy, since I often run on the trails but til Sunday, I've lucked out. Luckily, I was able to adjust mid-air and prepare for the fall; I only had a small scratch on my hip and spared the rest of my body.
I showered and went straight to party mode as my son's superhero birthday party was at 9:30 a.m.!!
To say I was exhausted after this week is an understatement. I ran 46 miles this week–the most I've ever ran in my life, including the week I've run a marathon. Here's hoping it's all worth it and Hanson's gets me the PR I've been coveting!! 😀
–Have you fallen during a run?
–Do you have a favorite superhero?