As you may or may not have noticed, I took a blogging break/mini social media break. It was a rough month's end (April) and I needed some recoup time. I'm feeling a lot better, but I do want to catch you all up to speed.
A Trophy
In early April I snagged my new 5k Pr (and broke 22 minutes!). I ended up placing 2nd in my Age group which was a complete surprise to me, especially since it was 30-39, a wider spread than the usual 30-34. I received an e-mail that I would be awarded at an Arizona Diamondbacks! Free tickets in addition to the award!
My husband and I decided to make it a date night and it was just so much fun!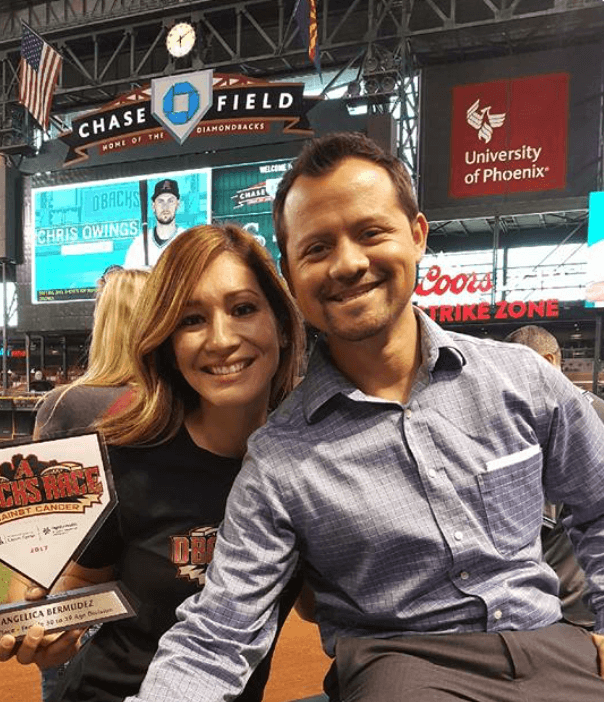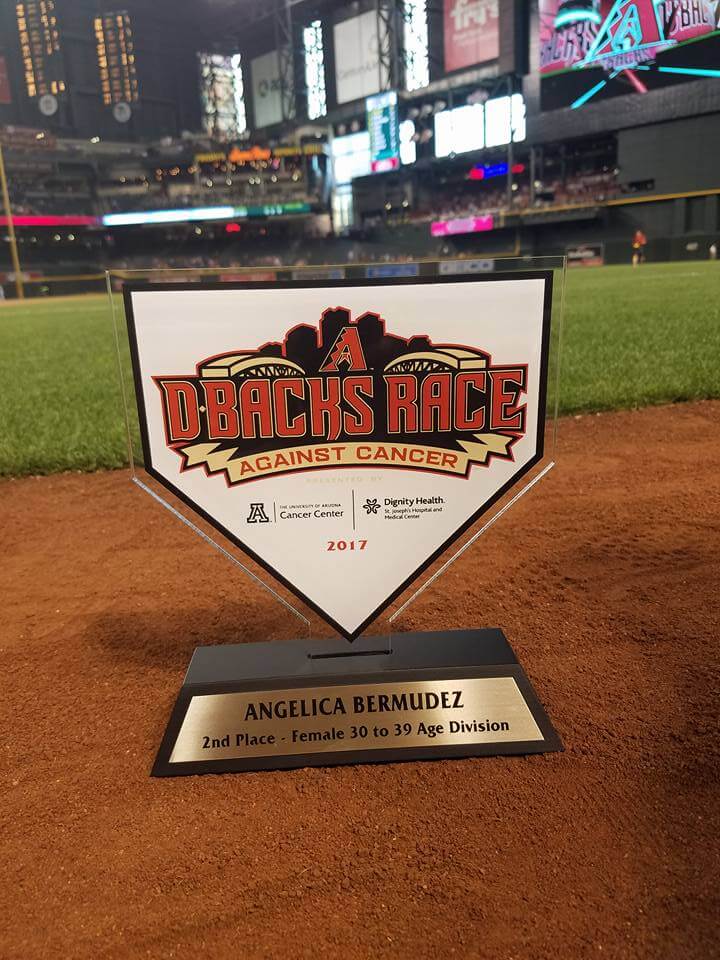 The trophy was really fancy and I got to go down to the field and everything! (And even make a jumbotron appearance 😀 )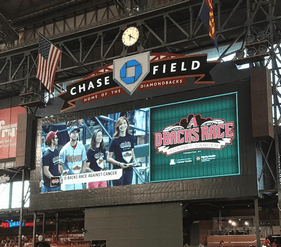 Missing the Century Mark
I finished April with 99.64 miles. I did not care about being .36 off 100.

A Humbling Half
The last day of April had me running a much anticipated half marathon. The She Power Half is an inaugural race that happened to take place in my city. I was really looking forward to this race since I first signed up for it last year. I thought maybe it could be a PR race. But after Phoenix Marathon, I didn't feel as up for it as I had hoped. I also felt tired, which isn't a surprise considering the year I've had. When I talked to my coach about She Power, she agreed that it wasn't an ideal race for me to attempt a half PR and instead, gave me a race plan that was still challenging enough to make it fun for me (because I like making my life difficult).
But from the get-go I knew my coach's plan wasn't happening. The first mile was fine, a little fast. My husband and kids surprised me right before the mile mark and it was my best mile of the race.
It was all downhill from there (and not in the good race downhill way). My BQ training buddy Ashley was with me and I told her at mile 4 that things were not looking good for me and to go on on her own. The rest of the way had me trying in vain to keep her in my sight.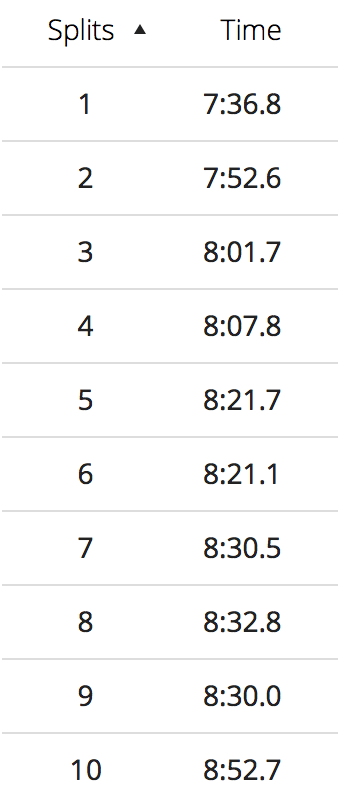 At mile 10, the cramps came as well as defeat. I knew my family would be at our neighborhood entrance after the mile marker and when I saw them, I came to a complete stop. I was done. I chatted with my husband for a bit and thought about waiting a little longer for some friends before I decided to just finish the race. It was about a 4-5 minute stop.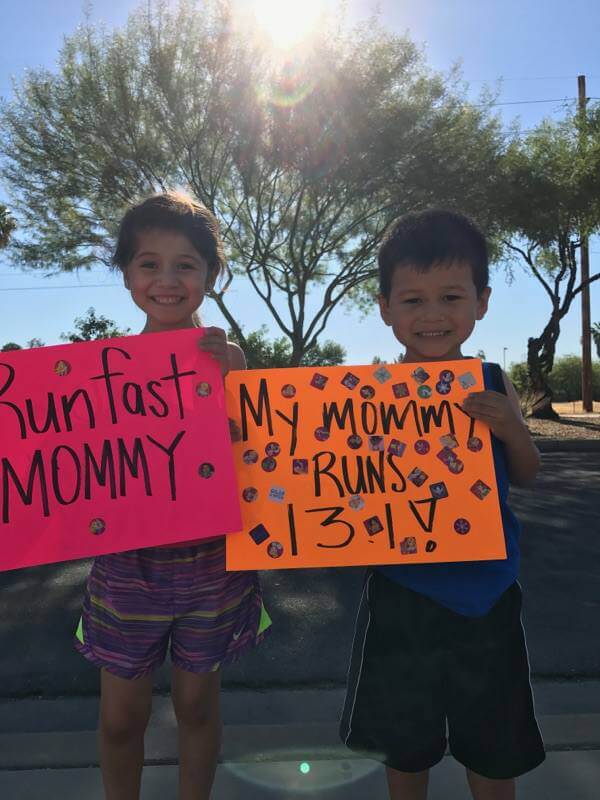 I saw a girl around the last mile of the race who looked like she was on a mission. I asked her what her goal was and she said 1:55. I told her that we had it and to "Let's go!"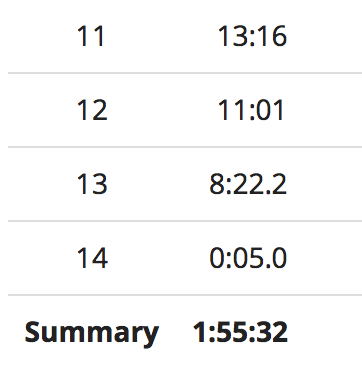 After the race I felt like I'd been hit by a train. My entire body was so sore and I knew that I was battling some dehydration. I hung out with friends for a while afterward (which really made this race into a WIN) and when I went home, I immediately went to bed.
The race did not go at all according to plan and instead, it left me in more pain than my last two marathons combined. There's an ache specifically in my right foot that I'm getting checked out this afternoon. With official BQ training approaching, I want to make sure I can start on the right foot (see what I did there?).
Even though She Power wasn't a race to remember time-wise, I can't help but think how far I've come in my running when a 1:55 isn't a "good" race. I remember training for that time. Now looking back, I'm glad the race went the way it did, because it has really helped me reflect on my journey and appreciate every race for what it is. Of course I know that not every race can be a PR, this one wasn't even meant to be, but sometimes you need a reminder that there are waaaay more things that make a race "good". My friends are what made this race and it's those memories that I'll look back on the most.
–How was your April? Would you have completed .36 to make 100 miles?
–Are you ready for summer running?