Free and fabulous!!!
That's what this race was. There was a code for a limited time that gifted runners free entry to this race and you know I jumped on it. I'm SO glad I did!
The theme, as you can tell from the blog post title and swag, was country and I gladly dusted off the 'ol hat 😀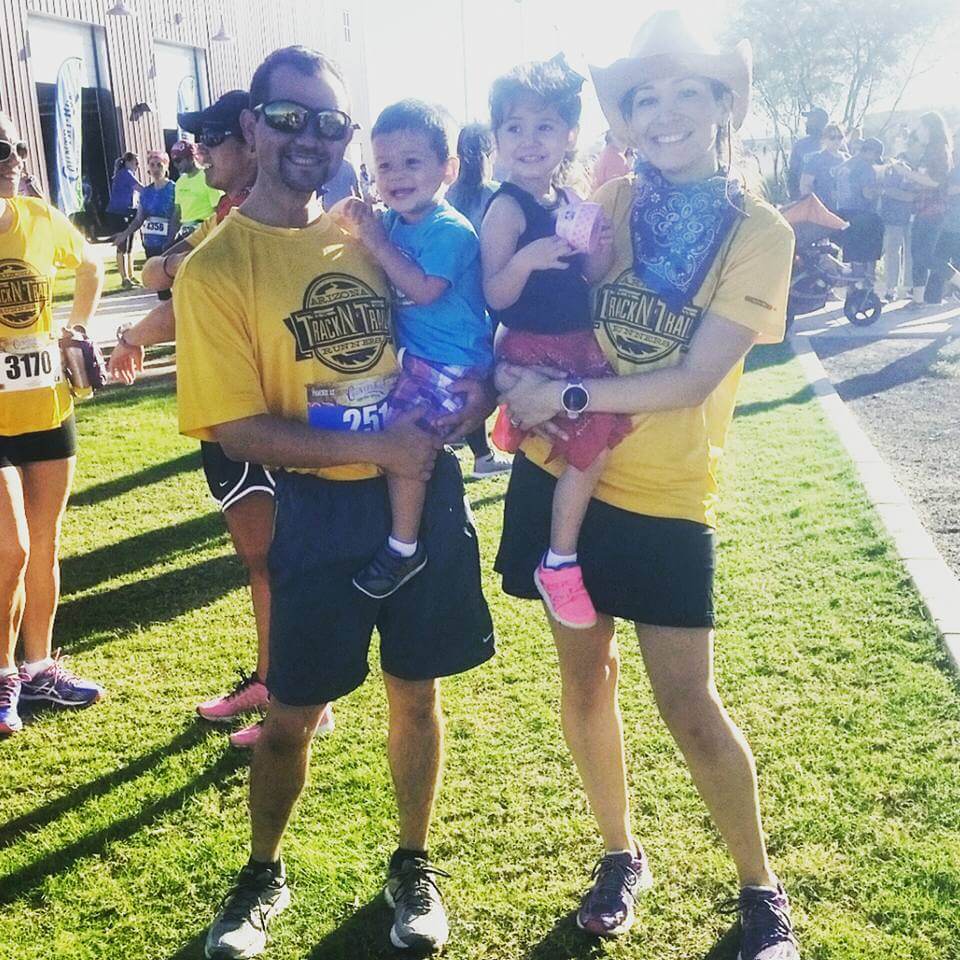 I had registered my husband and I to run but decided I'd just hang out with the kids while he raced. Part of the course was on dirt road and I didn't want to attempt to navigate it with my spiffy two seater, lol! Plus, there were A LOT of people–I also didn't want to battle that with two kids in a stroller.
Runners were told to start as close to the front as possible as the their times would start when the race clock started–(those who had purchased chip timed bibs). My husband had a chip timed bib so he parked himself right at the front so as soon as the gun went off, he started his watch and got going.
I knew it wouldn't be too long before we saw him again so we walked to the finish line to hang out. Luckily, there were cows to keep us company.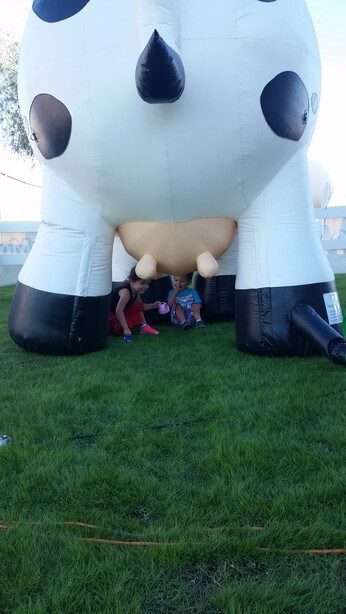 Race volunteers were distributing cow bells to spectators to cheer in the finishers and my kids certainly loved that (although the bells magically got lost when we got home).
A little after 18 minutes, the first runner made his way through. I knew my husband would be shooting for a sub 20 (yes, even though Chicago marathon was a mere 2 weeks in the past, lol!). I wanted to snag a finish photo but it was tough with the excitement of my kids to navigate my phone camera. Instead, at just over 20 minutes, we screamed and rang the cow bells as loud as we could for daddy.
Garmin time–20:39. NEW PR!!!
But, and big butt but, the race clock registered him at 20:53!! 😦 Whaaa??? He had started at the front–his toe practically touching the start line!
Soon after, another run club member crossed and we saw him pause his watch as soon as passed the line. His time was also off! Oh no!
My husband is reluctant to claim this new PR since the "official" time is different but I'm telling him who the hell cares, count that sucker!! He ended up getting 3rd in his age group, too!
Immediately after, we were given a bag/backpack and the fun began!
We entered Rawhide, which is Western themed park and all along the "road" were different vendors giving away a SHIT TON OF STUFF. All. for. free. We're talking sunglasses, frisbees, waters, gatorade, soda, protein bars, chips, candy, apples, oranges, slushies, cookies…I wish I would've taken a pic but I was too busy tasting this and tasting that. Here's a pic of the loot a run club buddy scored (our loot wasn't too far off!).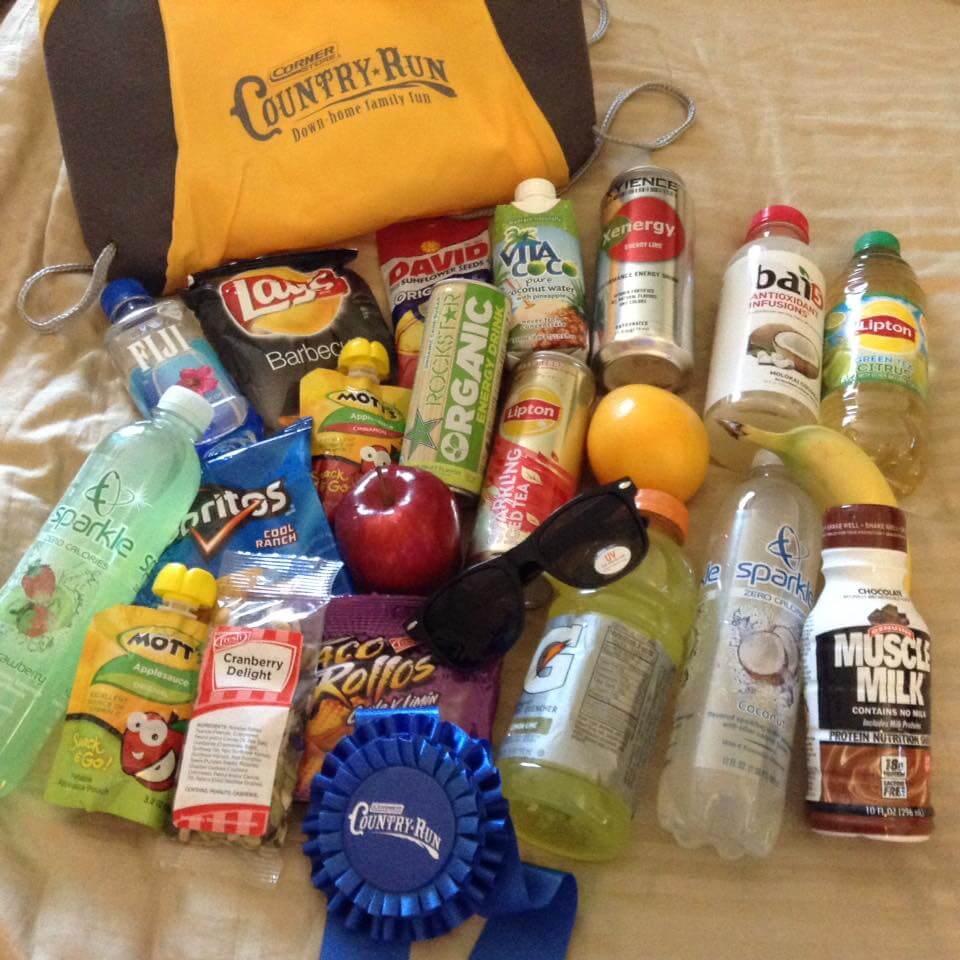 Then, at the very end…..
the beer booth.
Yep, they were even giving away free beer.
A showing of your I.D got you two free beers and right next to the saloon were tables to munch away on your goodies while listening to some country & western.
Of course we danced.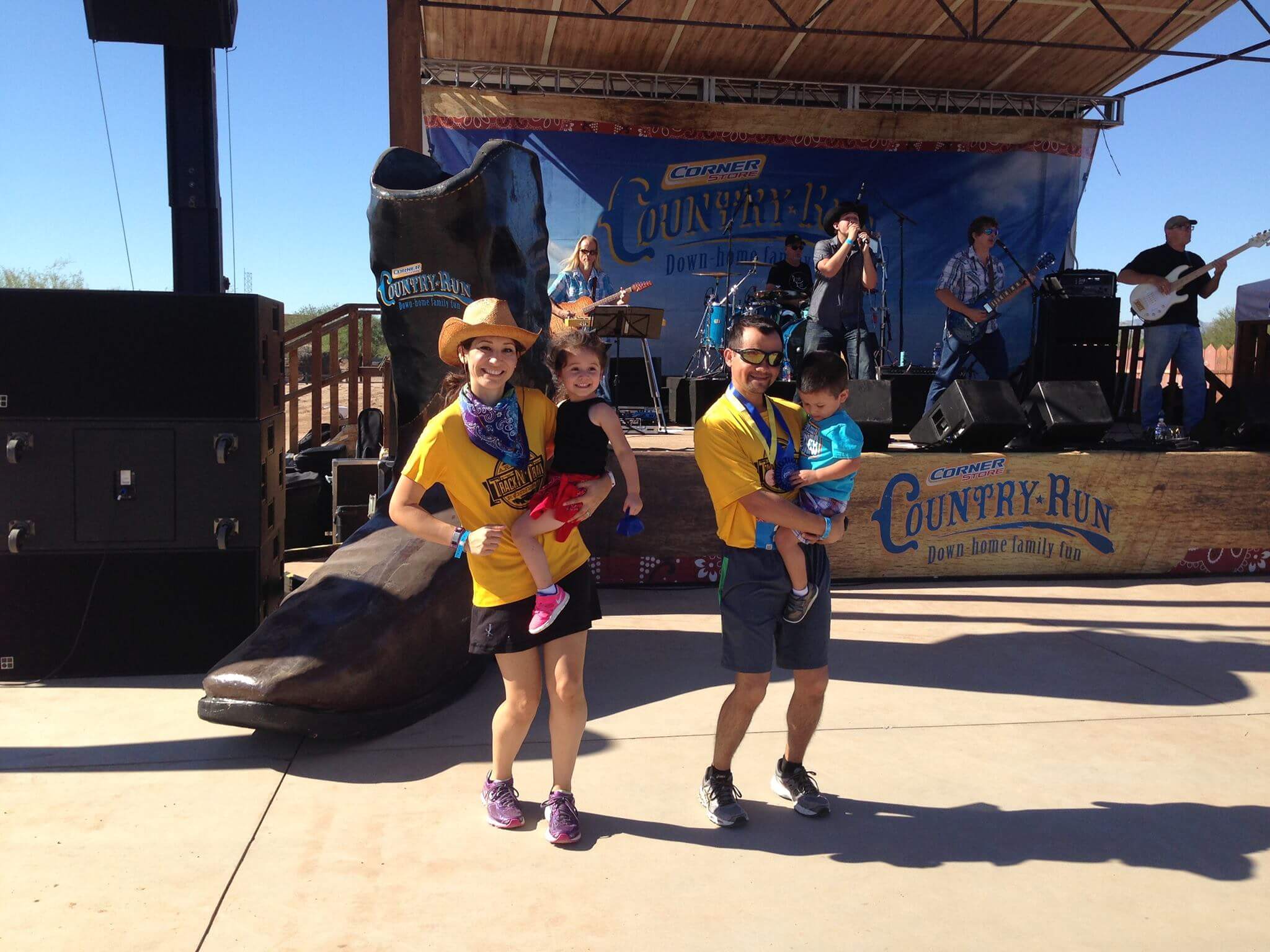 It ended up being such a fun day. My kids napped like champs, too!! 😀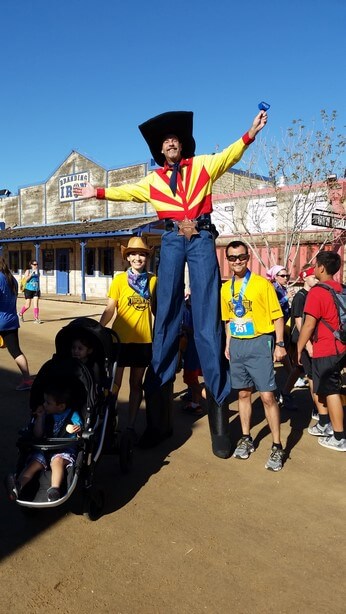 Later that night, keeping with the country theme, my husband and I went to see…..
GARTH BROOKS!!!
I totally didn't think it would happen. It was our anniversary Friday and ever since I found out he was coming, I'd thought it'd be a perfect anniversary outing. But, trying to get a babysitter is so tough–we don't have a regular, or anyone really, lol..
THEN, my father-in-law surprised us with a visit!! He practically pushed us out the door to go (okay, maybe we kinda pushed ourselves) and luckily, there were still tickets available when we arrived at the arena. Unbelievable!!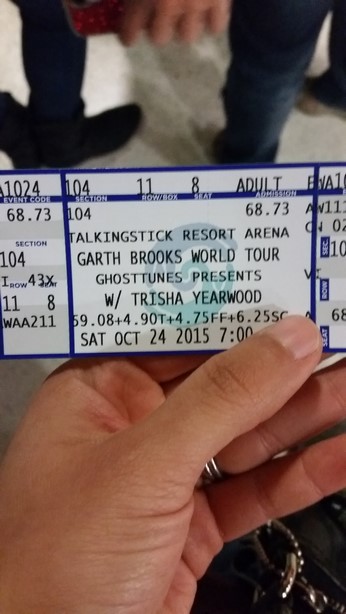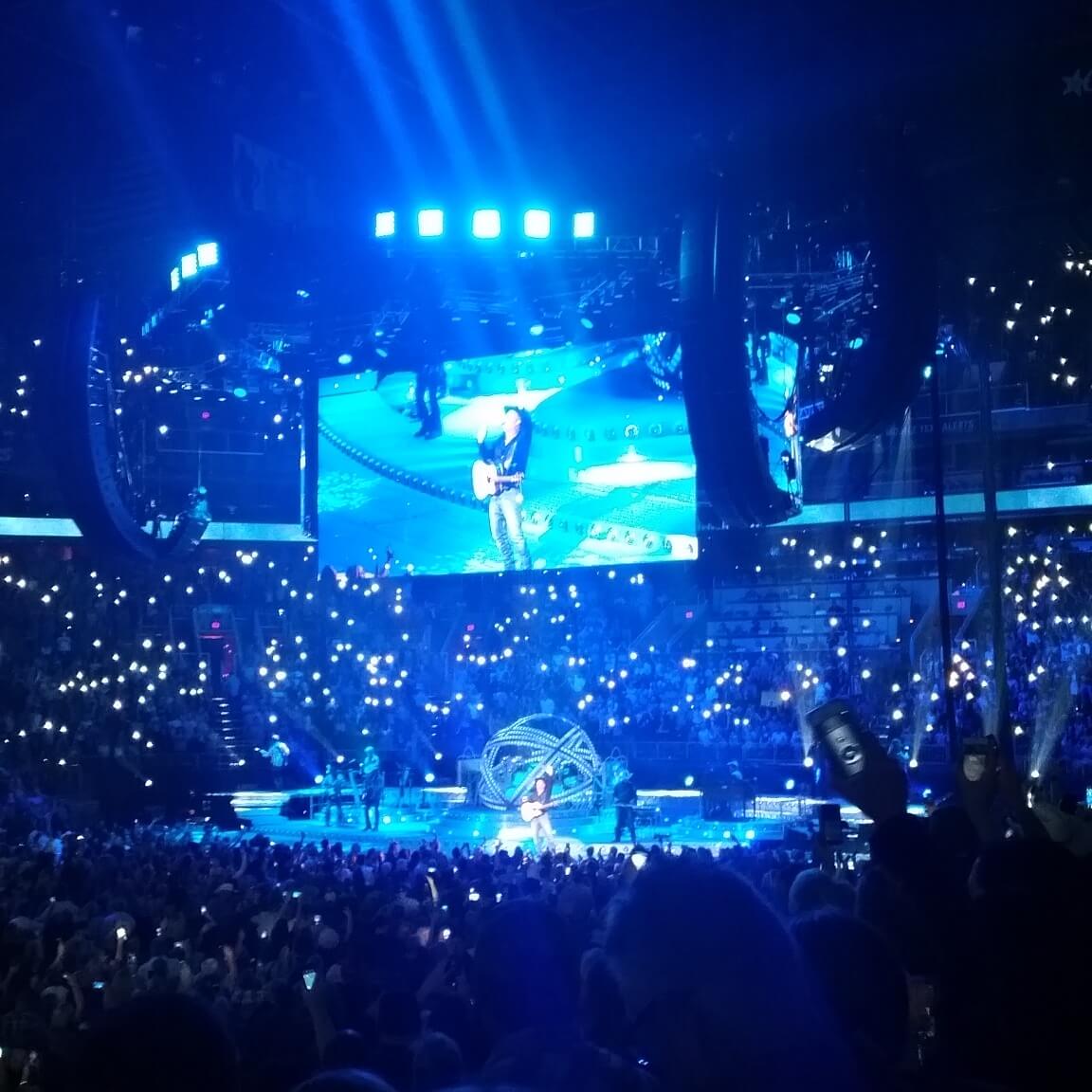 Sometimes the unplanned events turn out to be the funnest–this weekend was pretty amazing. ❤
–You a Garth fan?
–Ever run a free race as awesome as the one we did? (Seriously, look up Corner Store Country Run) And fyi–I was not asked to write this review nor was I provided a free entry for the purpose of writing a review. The free entry was from a code provided by the race's Facebook page.