Happy Friday!!
Short post today but wanted to share with you pics from FroYo. There were a couple I liked, but it wouldn't be Helly's blog if I didn't share the ones that weren't so great, lol!
If you recall from my recap, I wrote that I fist pumped my way through the finish line. I wasn't lying 😀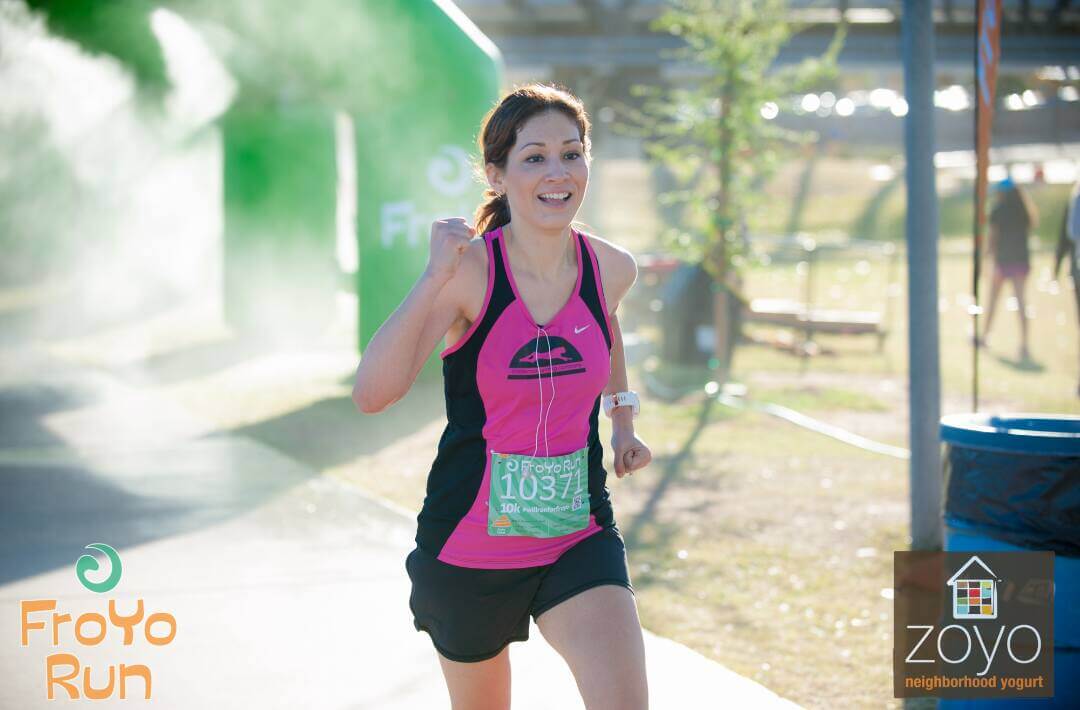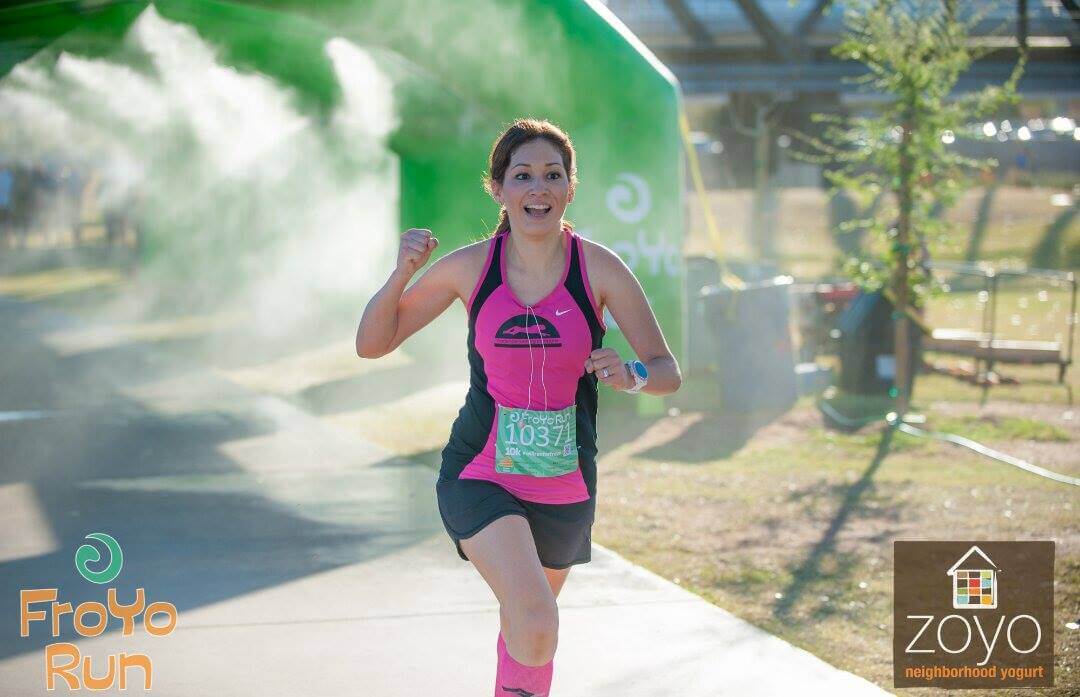 And while they didn't get me with full pumps in the air, you get the idea. I was so ridiculously happy to snag a PR.
I also mentioned in my recap how I struggled with my earphones. It was right at the start actually when they started to fall out and here's proof: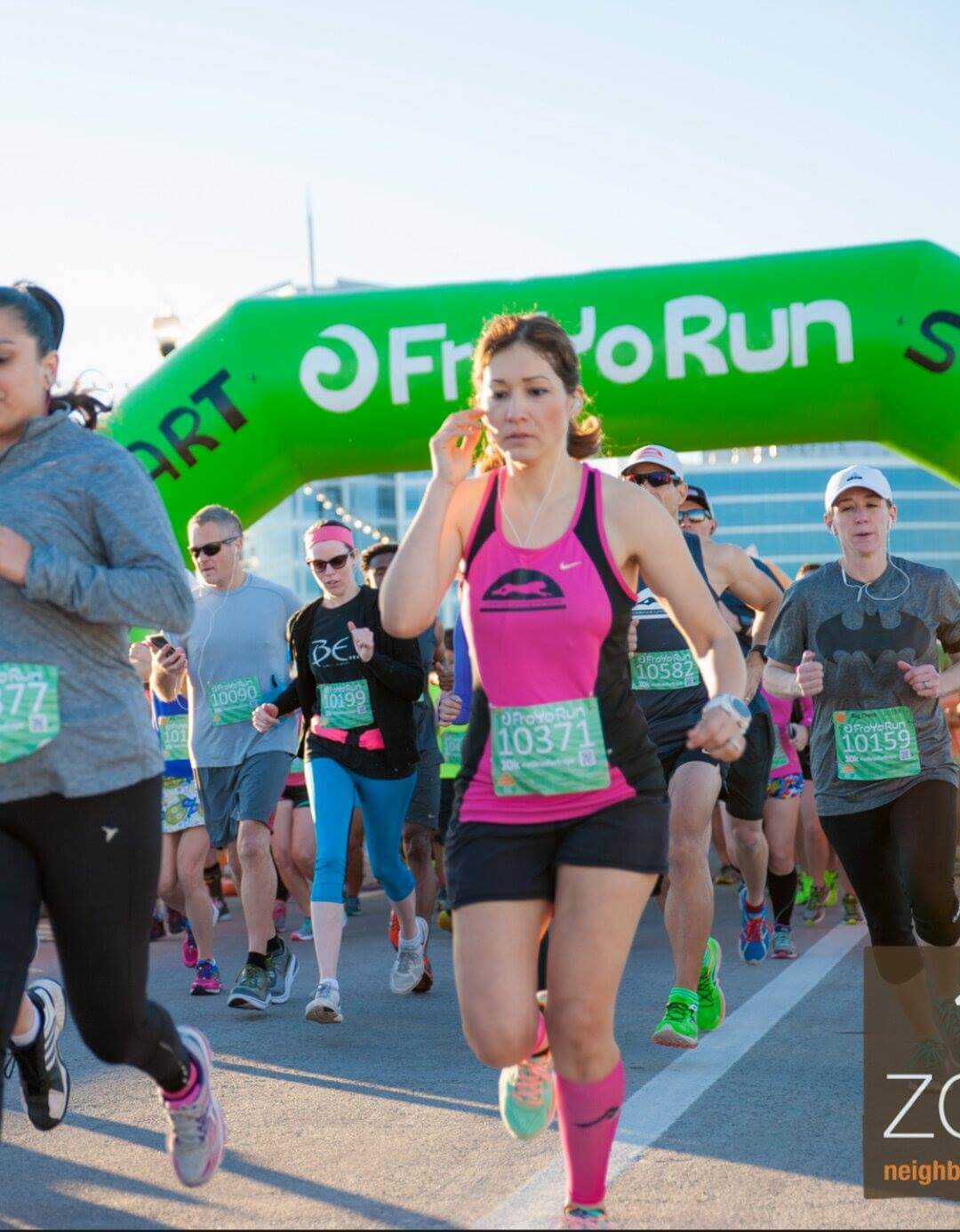 LOL @ my face!!!
Of course, I got it together and just went with it.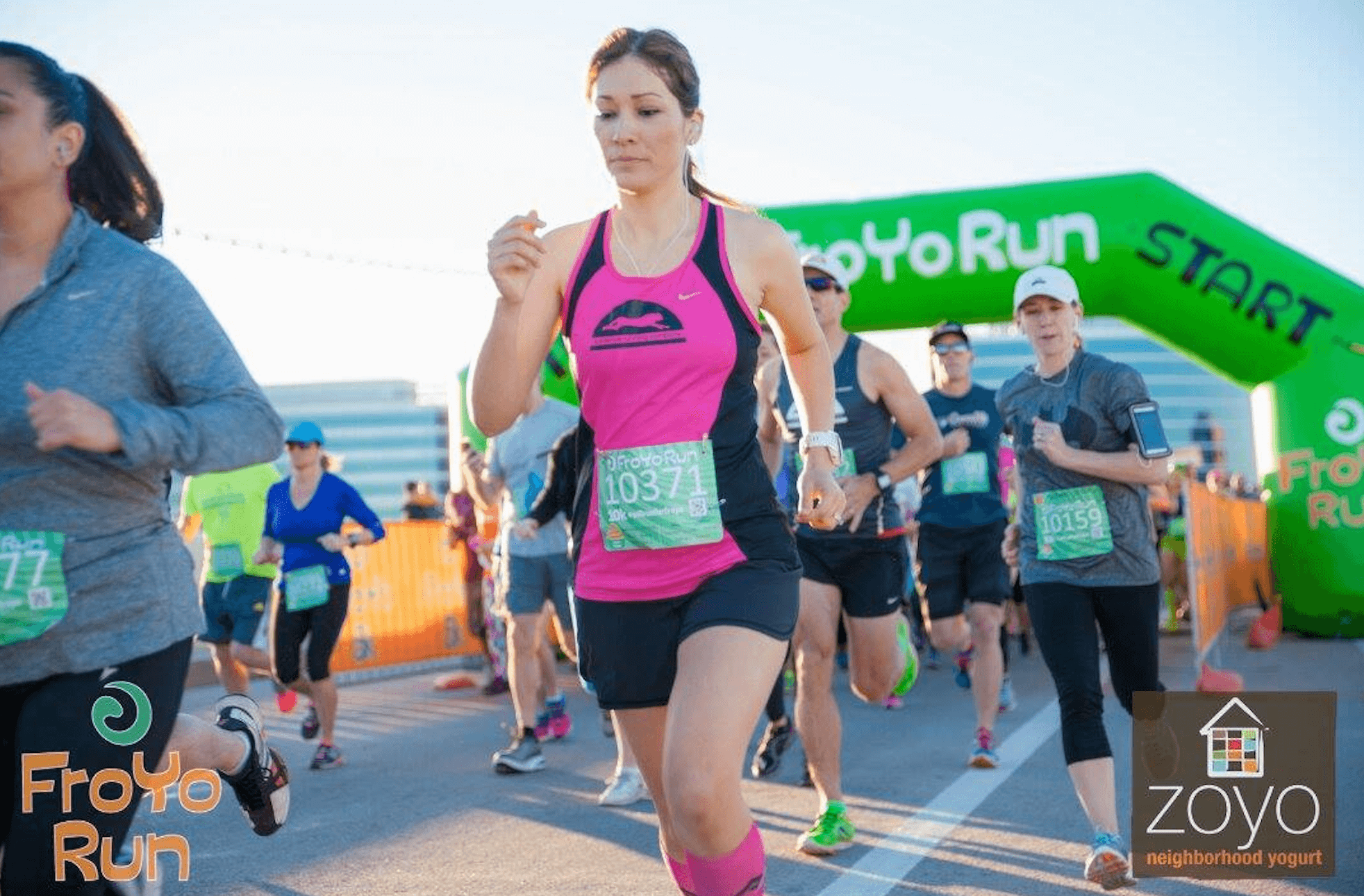 These pictures were free so that was another cool feature of the race. I finally did get a response from the race director and while it'll be a while for them to fix/add my time, it will get done. I'm a little bummed they'll be using my time and not their chip time (you know, sometimes you gain a few seconds 😉 ) but it's okay, I'm just glad it'll be taken care of. As far as my age group placement, I had to be there to accept the award anyway…
I have Nick's Run this Sunday and I'm super excited. Their medals look super cool and I'll be getting the Double Challenge one since I'm doing the 5k and 10k back to back. I don't plan on "racing" as I figured this would be my long run leading up to Phoenix 1/2 next weekend. The 5k is tempting to race but I don't want to do anything foolish.
I had originally not planned to "race" Phoenix 1/2 as I didn't think I'd be ready with less than 6 weeks to train, but now I'm toying with just going for it and seeing what I can do, given I had a good 10k last week and have been doing well with the training I have done so far. What are your guys' thoughts?
My only qualm is that I haven't done any double digit long runs. I did a 9 miler 2 weeks ago, (my 10k last weekend), and I'll be doing 9.3 this weekend (BUT, I plan on adding a warm mile and cool down mile to make it 11.3–it just won't be done consecutively).
Anyway, those are my random Friday thoughts (not as short as I had said, lol!). I hope everyone has a great weekend!! Who else is racing??
Local peeps, there's still time to register for Nick's Run!! Check out the bling!