A member of my Moms Run This Town so graciously informed us last month that a lululemon outlet was opening at an outlet in the Phoenix valley.
Now I'm not a die hard lulu girl; I only own one shorts from there. In fact, I'm not particular to any brand. If it fits the way I like and the fabric seems legit, then I'm good.
But I love shopping and getting a deal, so when the news came out a lot of us got excited about what we might find.
The catch? It's a 30 minute drive.
You see, Phoenix is huge. And there's a whole bunch of other huge cities surrounding it. It's basically divided in halves. You live in the West Valley or the East Valley. The outlet is on the westside and guess where I live? Yup, the east side.
We thought it would be fun to take a MRTT field trip out there but unfortunately, when the day came, everyone got caught up with life and couldn't make. So yesterday I decided to go solo–I mean, my curiosity had been piqued; I had to go see what the hype was all about.
Traffic was flowing and I made it there pretty quickly considering the hike.
I was on a mission and didn't go to any other stores (I actually live close to an outlet mall on the east side) and went straight to lulu. Except I didn't know where it was at lol! I finally asked a girl carrying a lulu bag and sure enough, I had walked pretty much the whole mall and had to go back lol! Luckily, I didn't mind since I needed to meet my 10k steps goal anyway 🙂
Then, I saw it.
I was a little underwhelmed as it was a small store. At first, I thought it was bigger than what it was because there was a huuuuge mirror at the back wall reflecting the shop so I totally thought there was more store in the back. I ALMOST WALKED INTO THE MIRROR. I'm not even kidding. Luckily, I saw my reflection and was like, "Wait a minute? I know her!"
The store was organized by size so they had a 4 section, a 6 section, etc. Most of the stuff was winter gear–long sleeves, jackets, capri pants–and because of the 112 degree heat outside, I couldn't even fathom purchasing any of those things. Tanks and shorts selections were slim….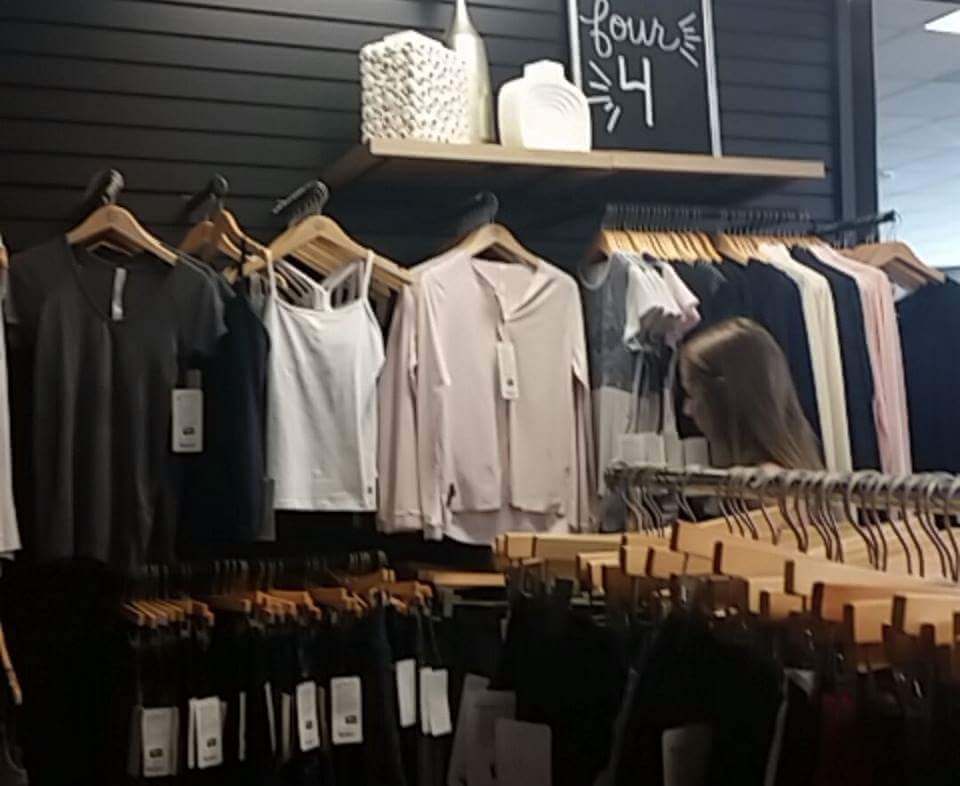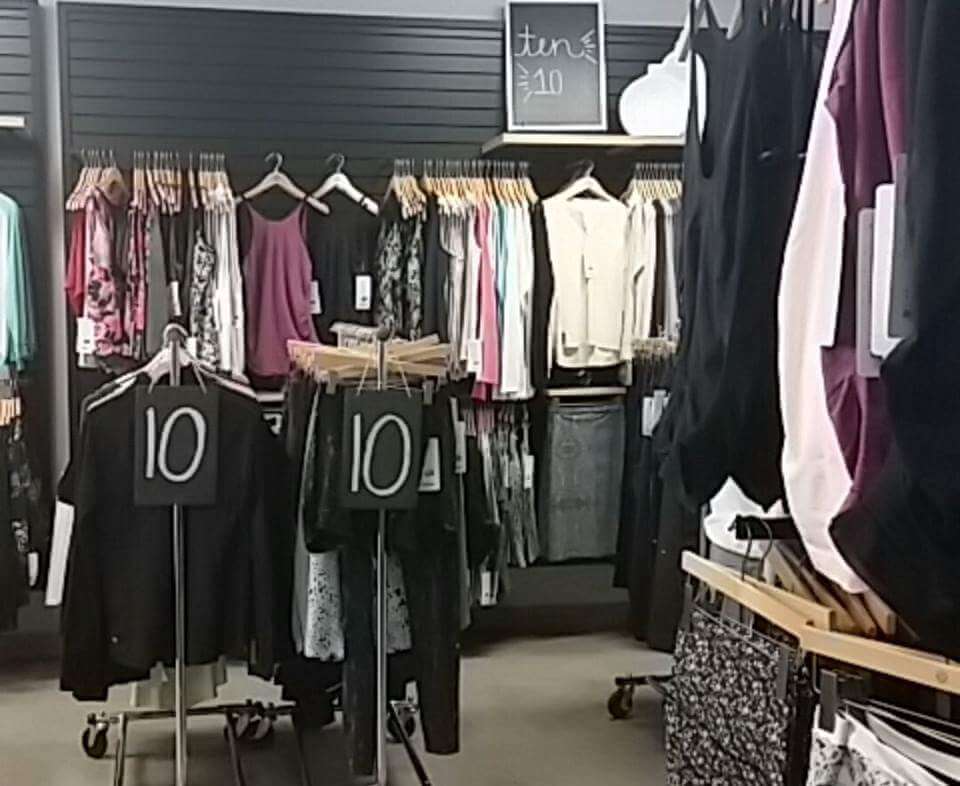 … and then I saw it.
My bag.
It was the only one hanging and it looked so lonely. I decided right then and there to give it a home.
It's such a great bag. It's got a yoga mat/towel holder, a plastic zip case inside for wet gear, an extra inside pocket, an outside water bottle holder, and an outside pocket for your phone/keys. The bag itself is deep and roomy enough for running shoes and clothes. Oh, and it comes with a shoe bag!
I love it.
So even though the store was on the small side with limited selections in my opinion– there were only two bag styles and mine was the last one of one of the styles; there were head band accessories but not as many options, and really there were no better deals than what the clearance sections in regular stores have. Yet, despite all of that I still considered the lulu excursion a success — I mean c'mon, didya look at my bag 😀
I hope everyone is having a Terrific Tuesday!! ❤ , helly
–Do you have a favorite gym bag?
–How far will you drive to go shopping? lol!!
–Are you a lululemon lover?