Our flight out of Rome to Paris was in the morning so we arrived with plenty of day to explore. But, we were tired. And quite frankly, at that point, I really missed my kids.
Our ride to the hotel took us through some major sites but unfortunately we weren't camera ready. The Notre Dame, which was on my list, was absolutely stunning. Sadly, we didn't make it to see it in person.
Our hotel was whoa fancy. The Hyatt Regency boasted 34 stories with amazing views. We were on the 7th floor and had some good things to see out the window 🙂
There was a mall attached to the the hotel (I know, right!?) with shops, restaurants, and a Trader Joe-esque grocery. And guess what? The sodas there were only 2 Euros!!!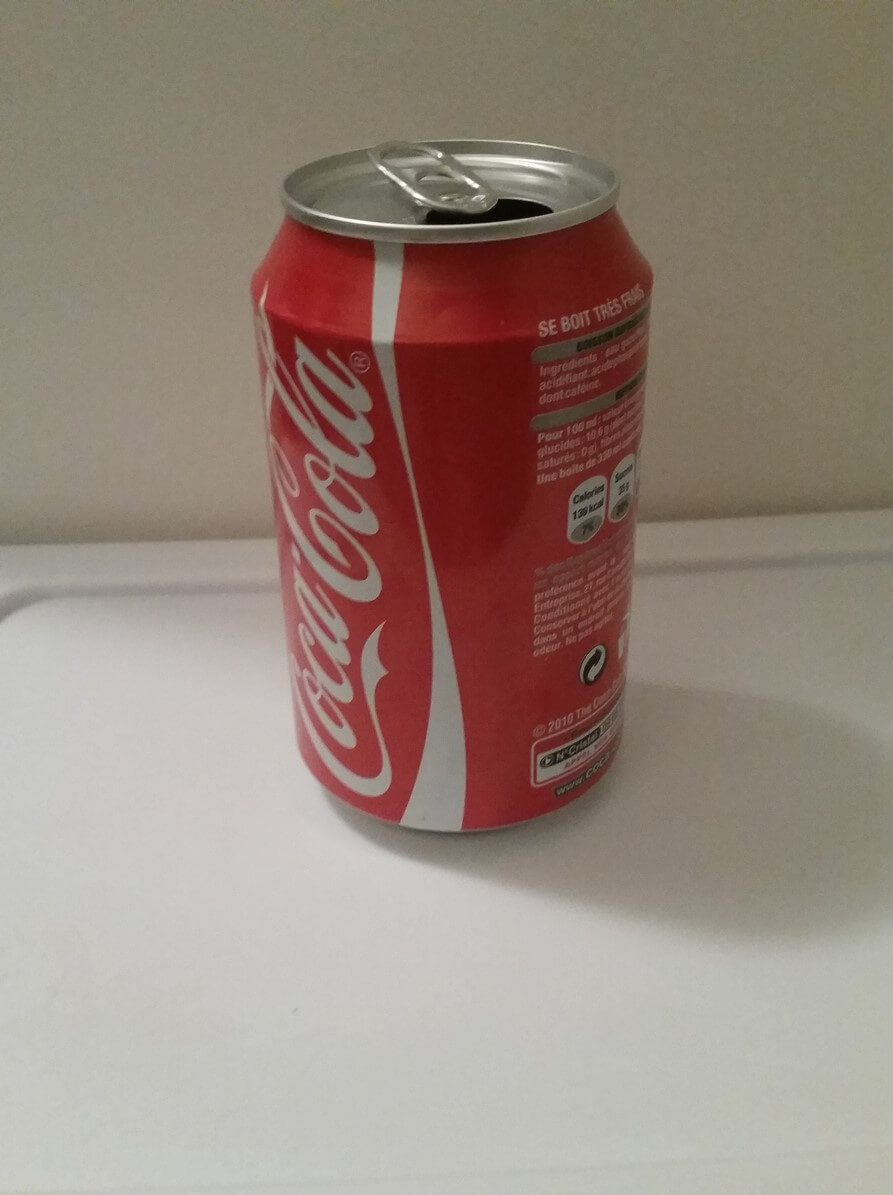 There was also a Paradise Bakery like eatery with the most amazing croissants. I did some serious carb loading there. Serious.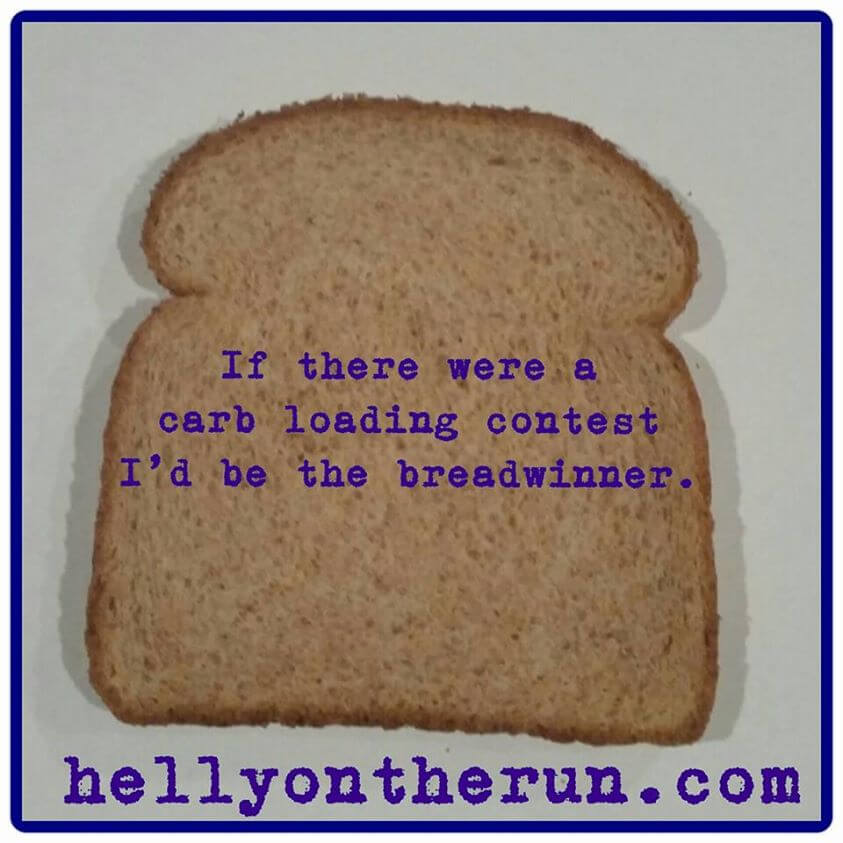 After we dropped off our luggage and freshened up, we checked out the map and decided the Eiffel Tower was of priority. We saw that on the way was the Arc de Triomphe and figured we'd visit that as well.
We walked through an underground tunnel to get a closer look at the Arc. It was in the center of a busy street so you couldn't just walk across to it.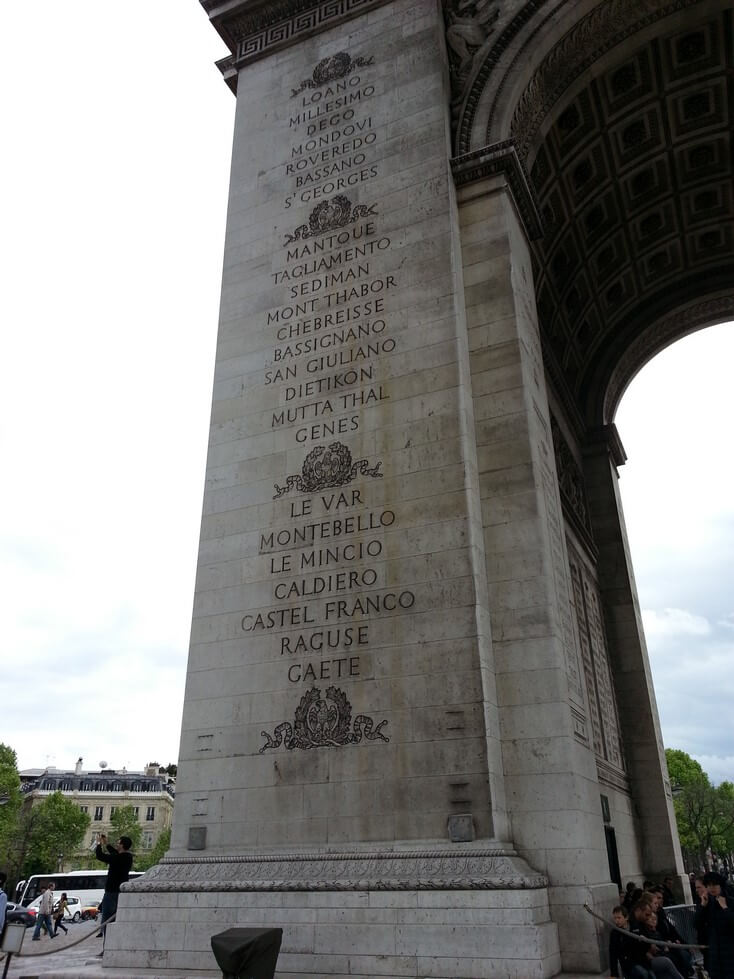 This was about half way between our hotel and the Eiffel Tower so we were pretty close. This was good because it started to rain. A lot.
On our way to the tower, we somehow found ourselves in a park with an amazing view.
We huddled under a tree hoping for the rain to let and it did, enough for us to continue on our way.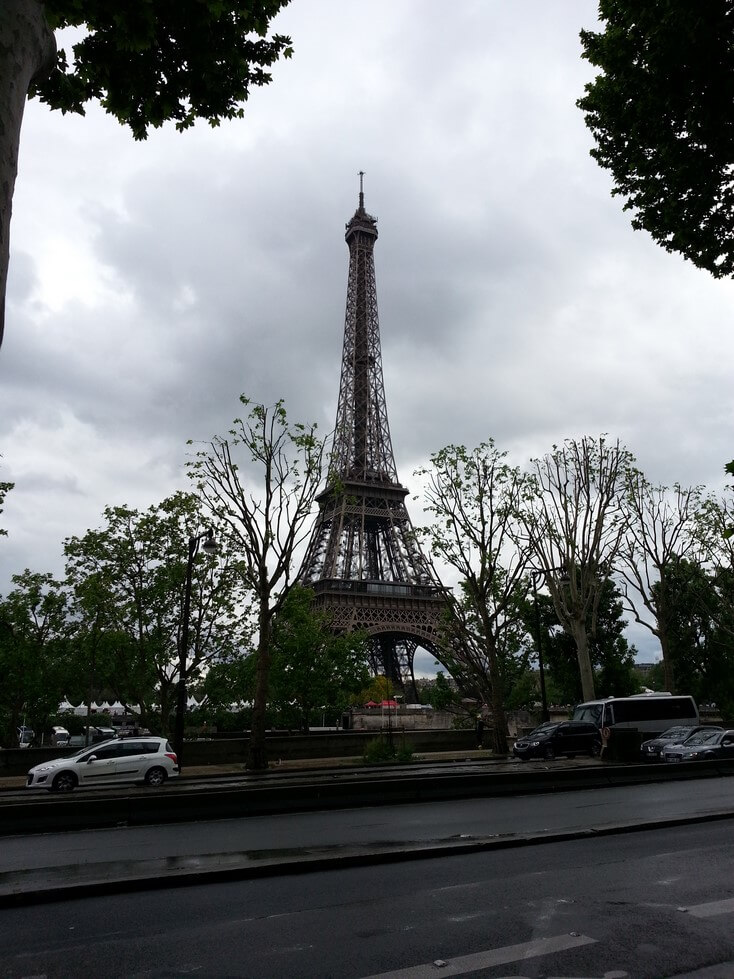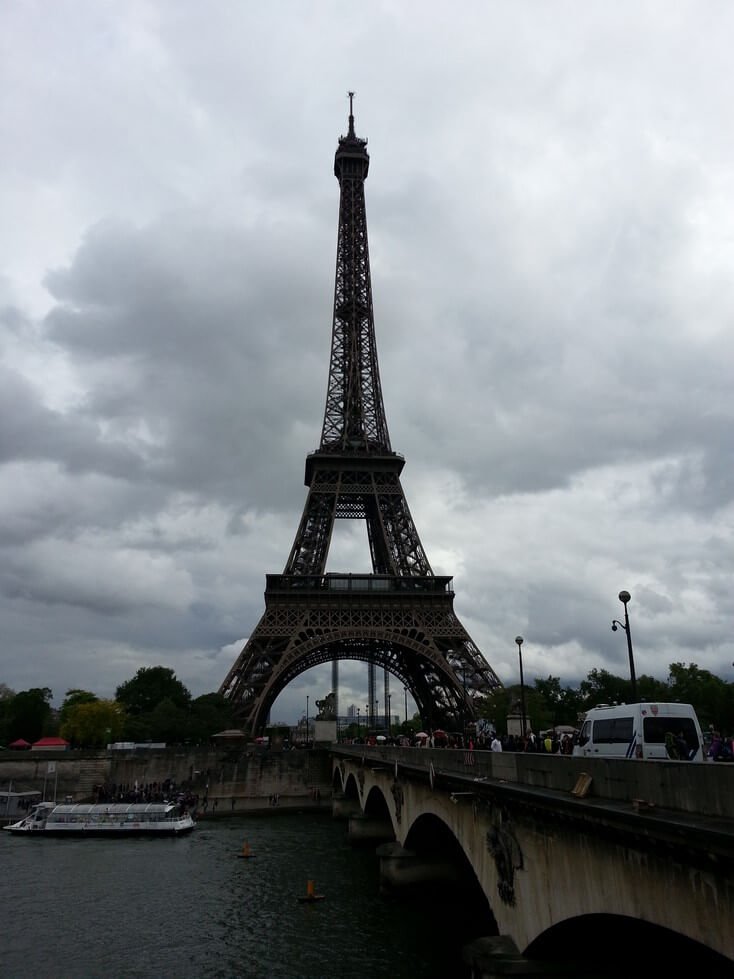 When we got to the tower, we immediately begin looking for where we had to buy tickets. The way you do this is by looking for the line. The line will take you where you need to go lol! It was about an hour and a half of waiting in line and the waiting didn't end there.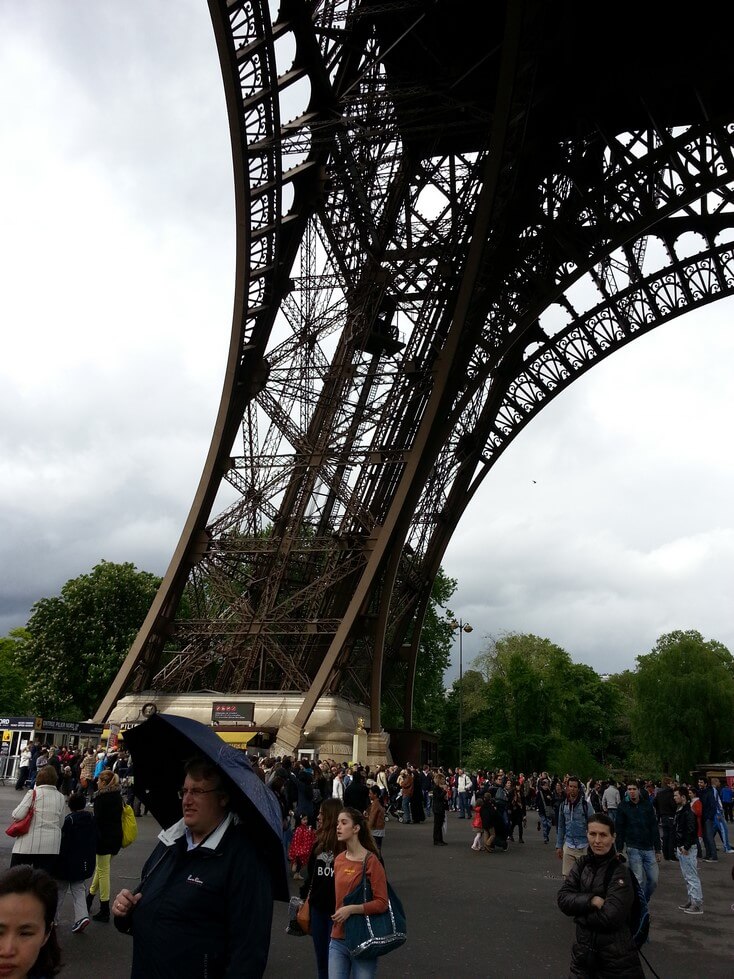 We decided to pay full price to go all the way to the top. I'm so glad we did. At the bottom, you could really appreciate the tower's grandness but at top–wow.
It required getting on an elevator to the first level. This didn't take long but the wait for the next elevator did. This is when it started to pour. I'm talking full on soaking status. Plus, it was super cold. I teeth-chattered my way through that entire line telling myself, Yolo, Helly, yolo.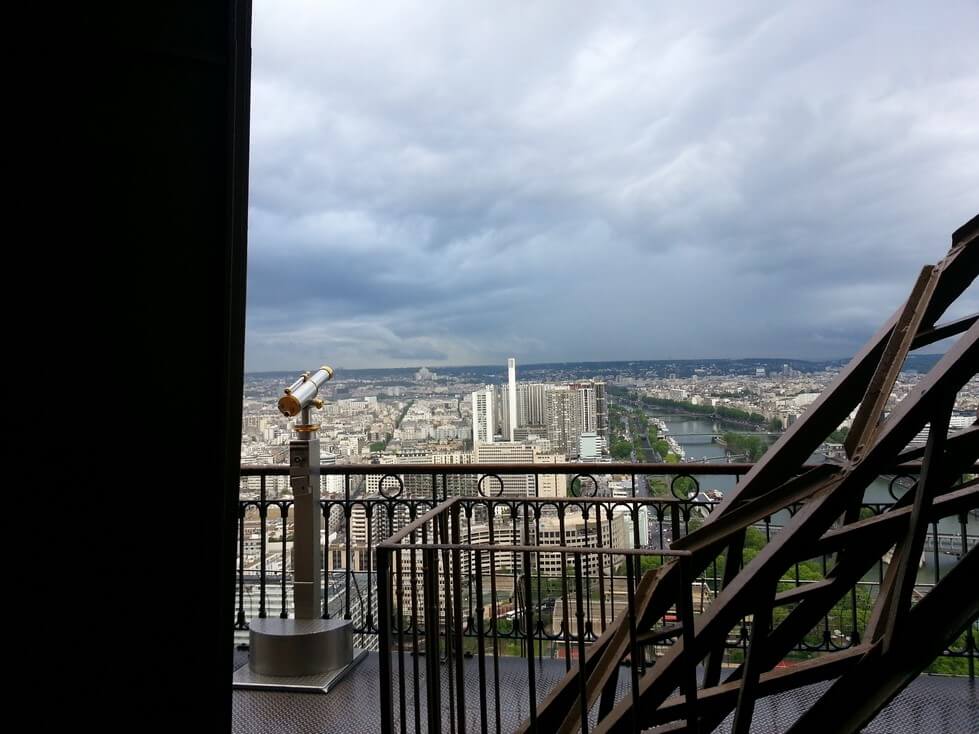 We made it to the top and it was oh so worth it. I loved how they had comparison's of other talk buildings and how the Eiffel Tower surpassed them. I learned that there's a ginormous building in Dubai. It was funny because you're seeing other buildings that you thought were tall and the Tower was huge next to it. Then you get to the Burj Khalifa and whoa!!!! It makes me curious (and a little fearful) to see it in person.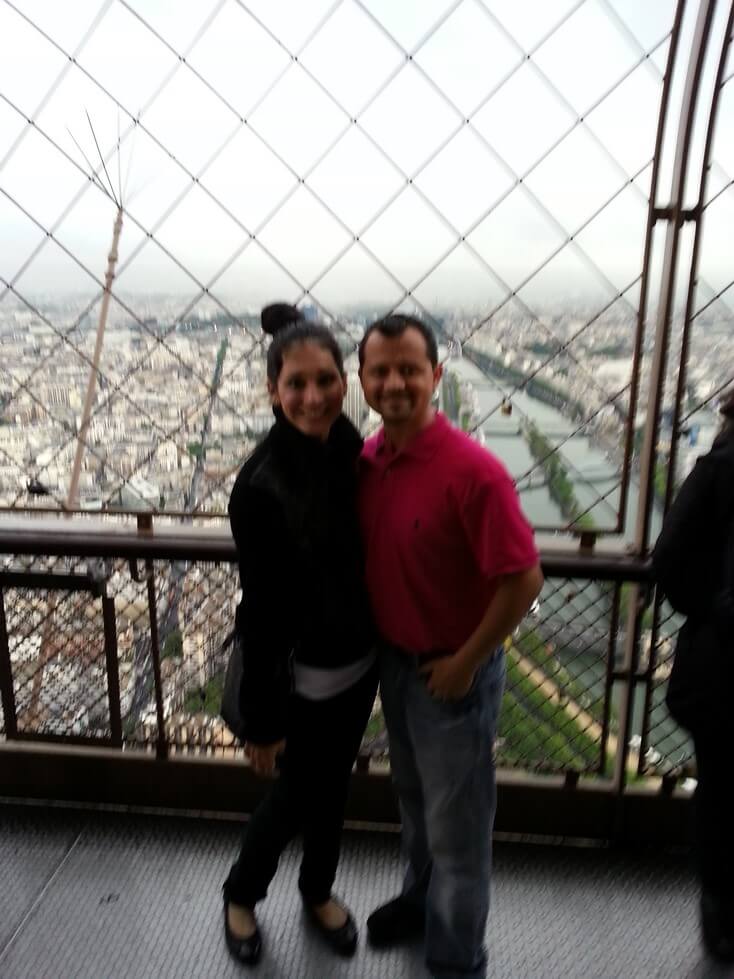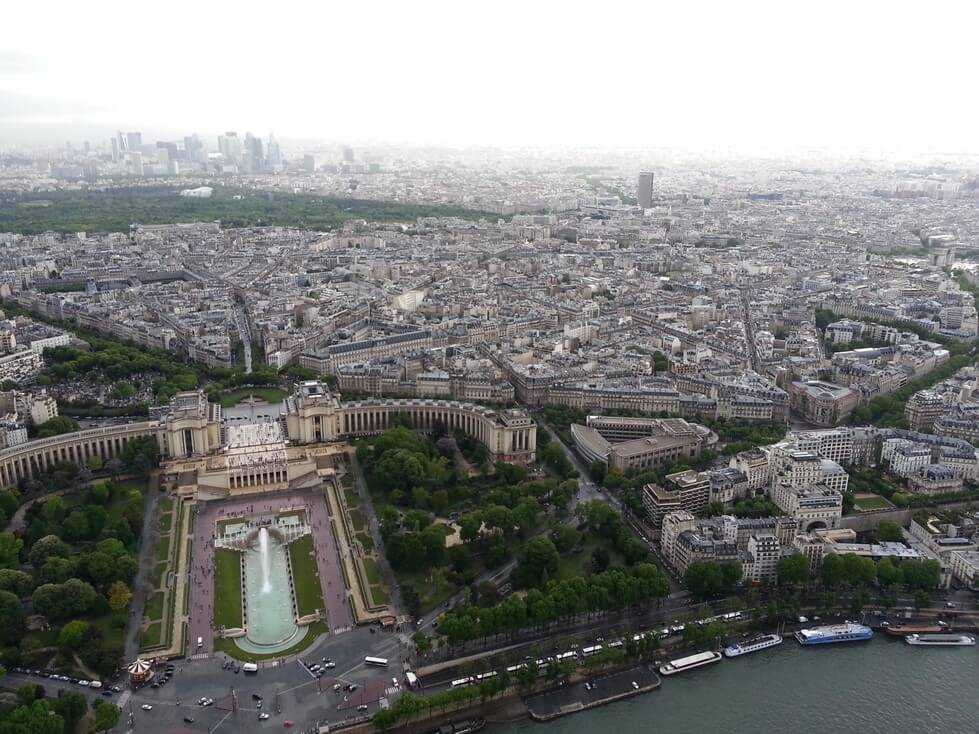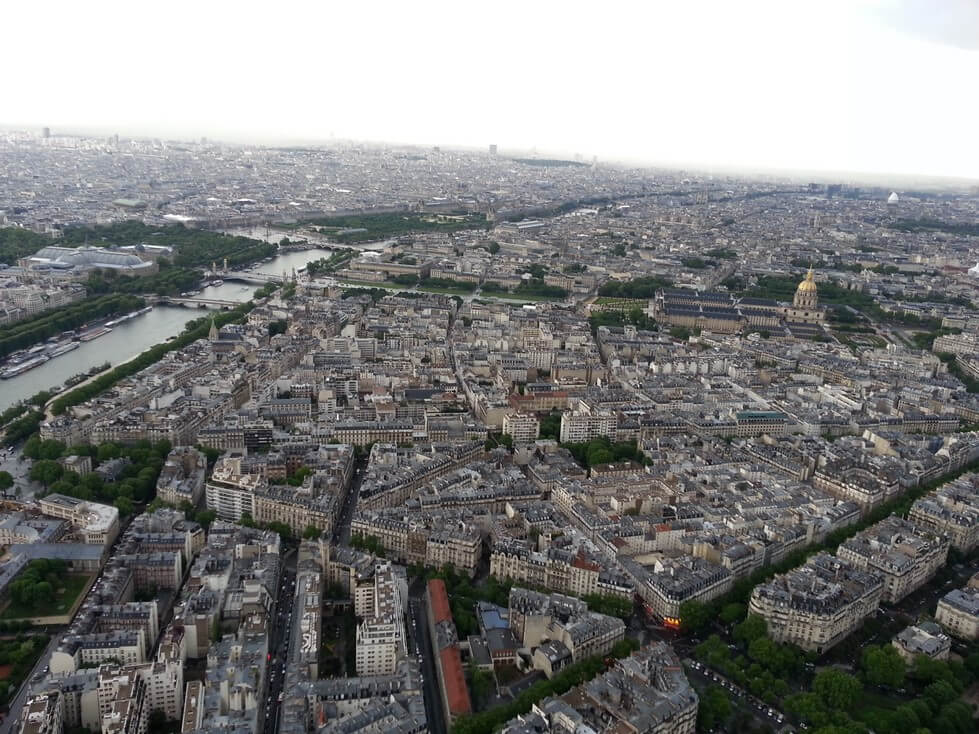 It was near evening when we made back to the bottom and initially I had wanted to stick around to see the tower lit at night but by then I was drenched and freezing and grumpy that all I wanted to do was get back to the hotel. It was two miles away.
There were quite a few people selling umbrellas and we found that we only had 6 euros; the price of one was 10. We kept telling the guy that that was all we had, take it or leave it–luckily, he took it.
That umbrella saved us from potential hypothermia as we made our way back to the hotel in the cold, pouring rain. I was wearing ballet flats (What were you thinking Helly? –Clearly, I wasn't) and I was deathly afraid of blistering. Remember, I had 18 Death March trail miles that Sunday!
I made it unscathed and we decided to treat ourselves for dinner and order in. We fell asleep waiting for our meal to get delivered to our room.
The next day, our last day in Paris, I only had one thing on my mind. The Louvre.
We started late because we totally slept in jaja! We checked out the map to see where the museum was and we decided it definitely required a metro ride. I was better prepared with tennis shoes this time, but I still didn't want to make that trek knowing we'd have a long wait in line.
Yep, another 3+ hour wait lol!
This time it wasn't so bad though as we made a friend with an American from Vegas. He was a triathlete, so we talked running for a while. We also struck up a conversation with a girl from the Philippines who said she didn't think Europe was as expensive as she'd expected.
Wait, wha???
I told her that the price of soda there was absolutely ridiculous and that in the United States you could get soda for under a dollar. And that at restaurants, when you ordered a soda with your meal, they gave you free refills. She looked at me like I was crazy. Free? Yes, free. Gratis. Gratuit. No extra charge.
—By the way, I forgot to mention that in certain places they charged you 5 Euros to use the bathroom. We went to a McDonald's once only to use the bathroom because it was free there.
Moving on, our Filipino friend was stunned with the news.
Because we had good conversations with our new friends, the wait in long went by swiftly. I felt like we reached the entrance in no time.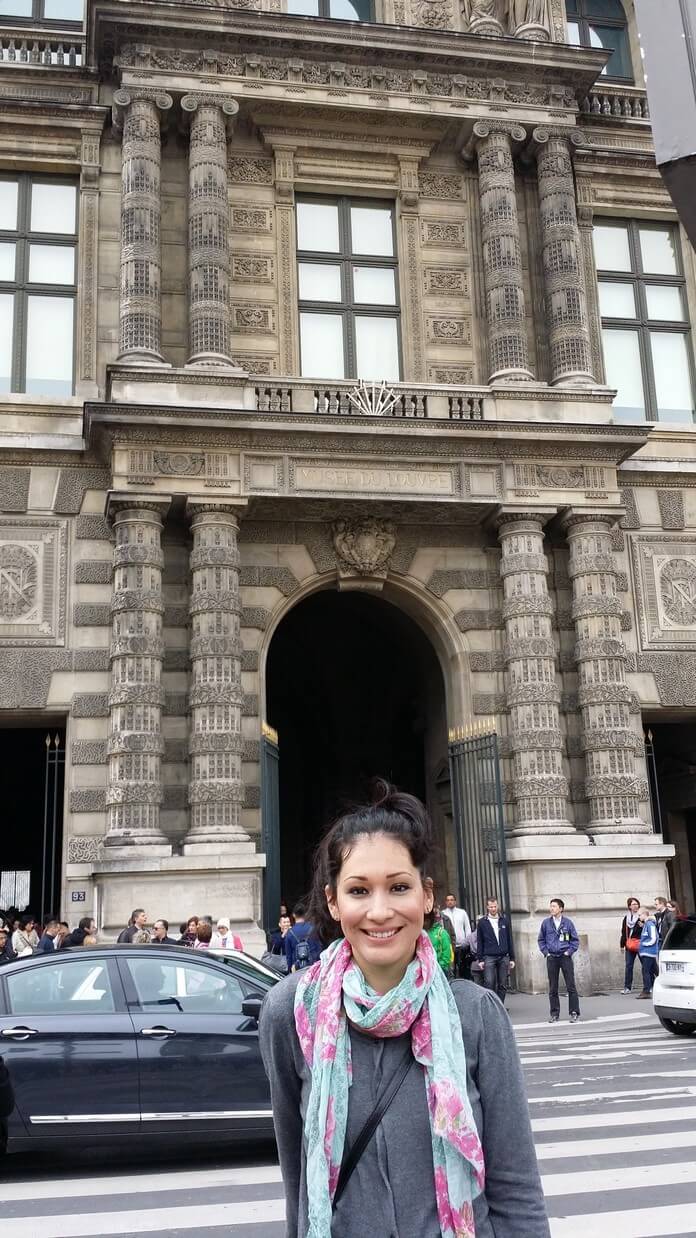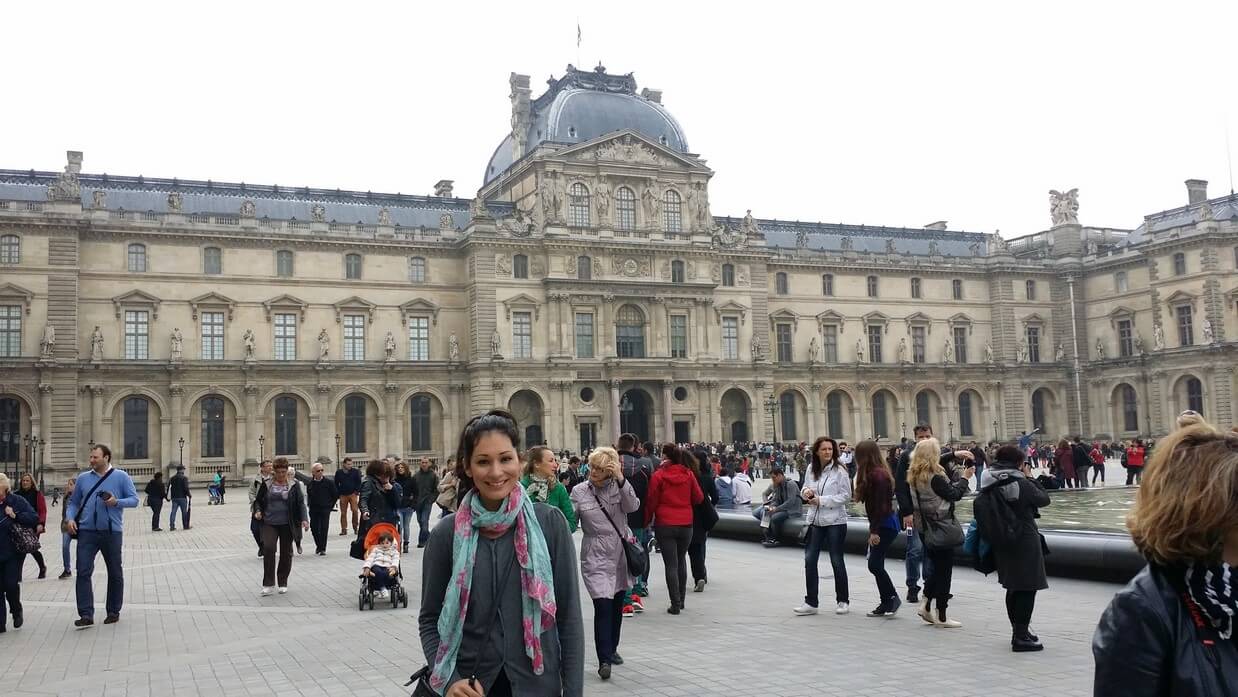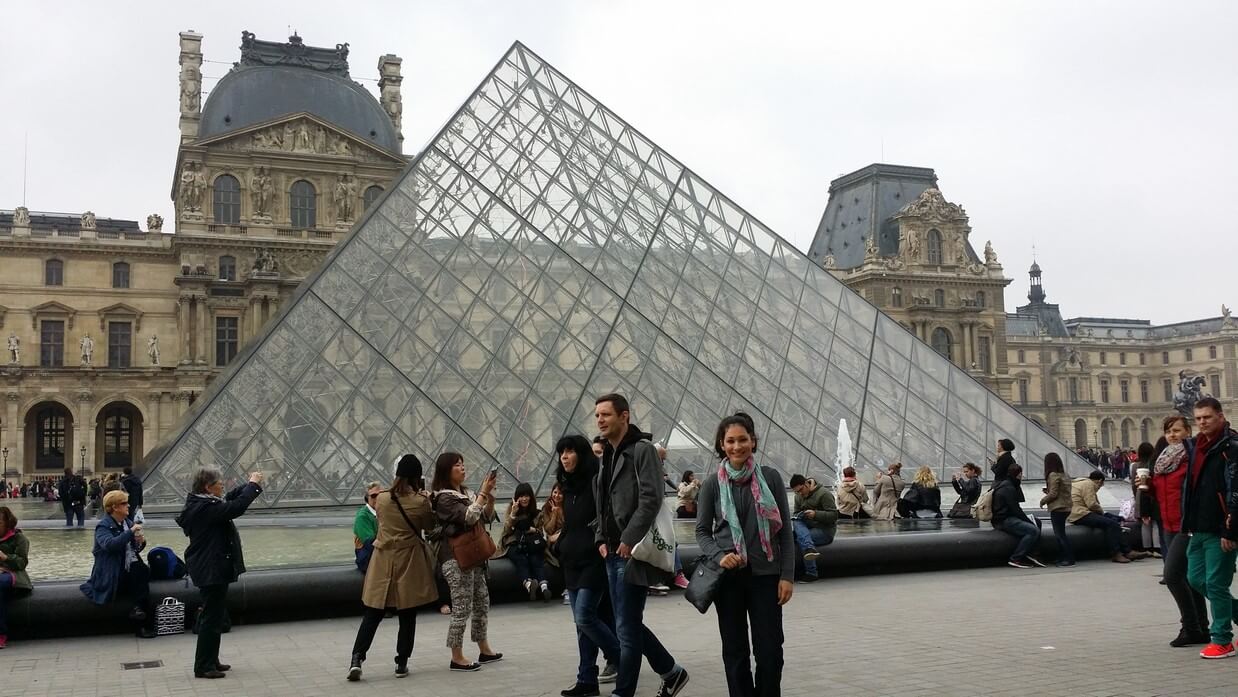 Once inside, we had to navigate our way to purchase tickets. This wasn't as easy as it had been other places. Plus, it was huuuge. We paid and then looked at the museum map to find the Mona Lisa–what we really wanted to see. We found the wing it was in and kept moving.
Like the Sistine Chapel, the Mona Lisa was towards the end of the wing so you saw a lot before you actually got to it. This was great and I saw a few things I was hoping to see as this was the only wing we ended up visiting.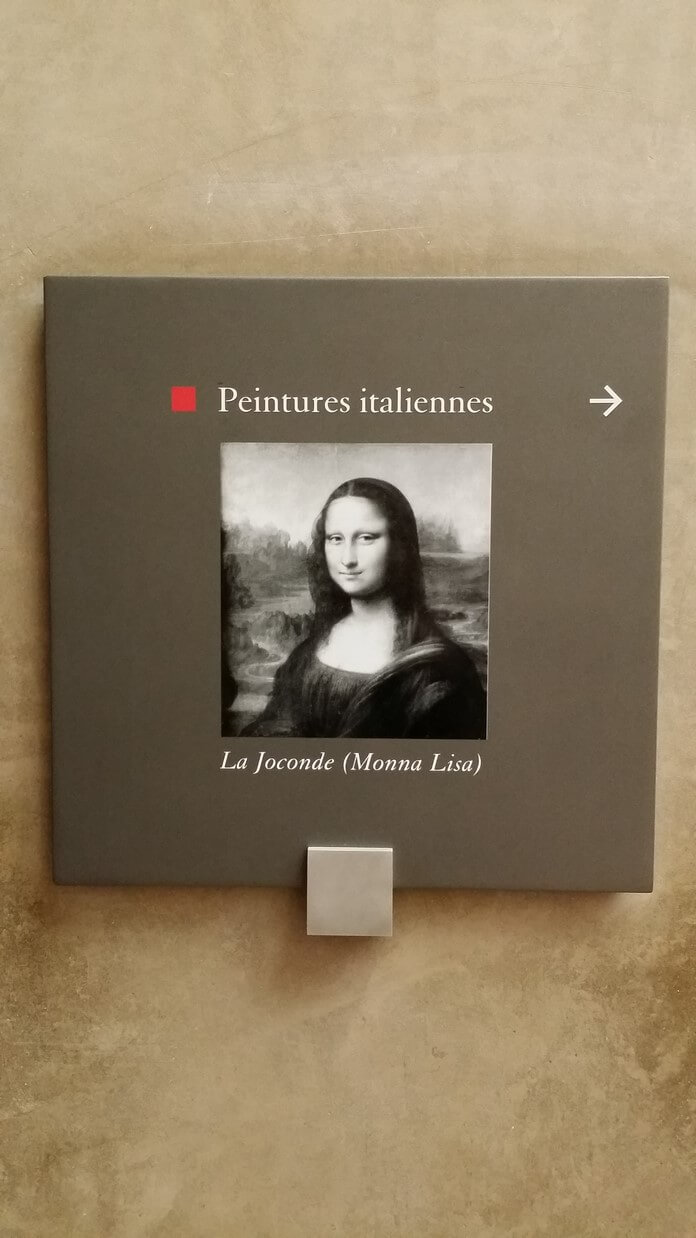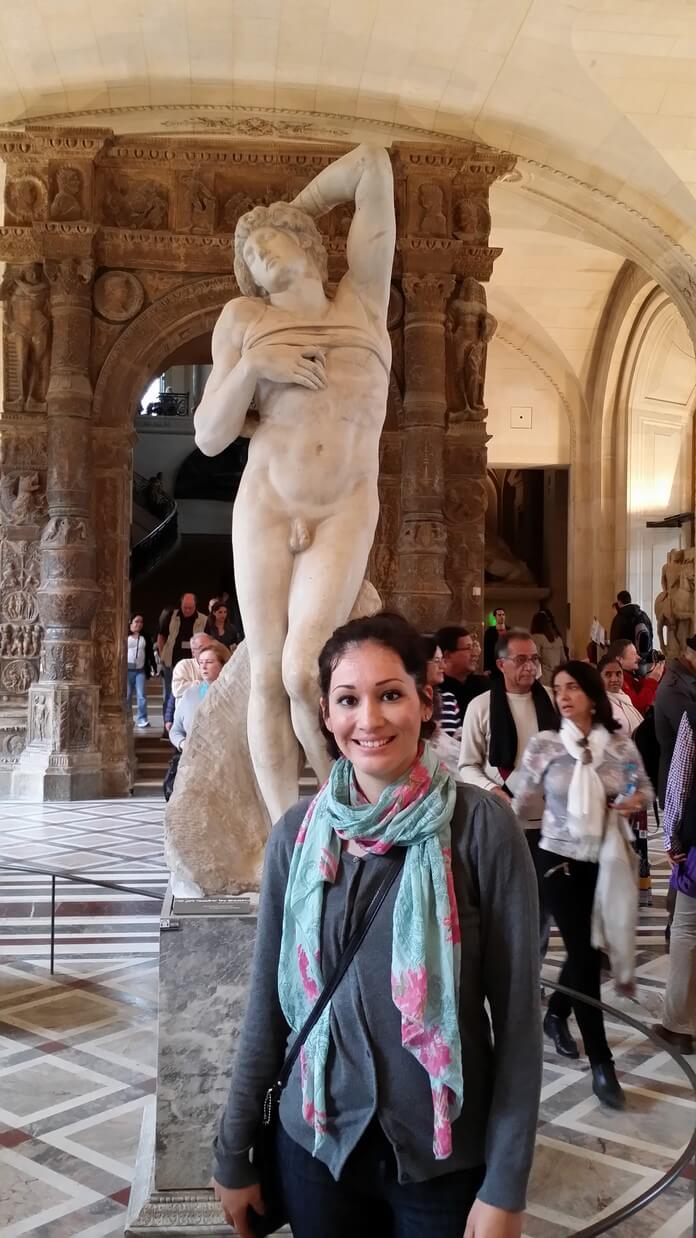 And then there she was:
My husband was shocked. And not by how awesome it was to be seeing the Da Vinci in person but because of how small it was. He said it should be renamed the Mona Little. Jajajaa!!
Trying to get close to take a picture was insane. And scary. People were jostling and pushing and elbowing that you even felt like you couldn't breathe being sandwiched between everyone.
We finally reached the front and took super quick snaps and got out of there. It was seriously intense.
It was pretty awesome seeing her in person. It was another one of those where you've read tons about it (I loved the Da Vinci Code!) and wondered what it was like. When we made our way out of that wing, we debated continuing on. It was early evening and we had time to explore but I went with eating and shopping at our hotel mall instead. I was so beat.
I purchased some goodies for myself and goodies for my two kids 🙂
I missed her and my son so much. The next morning our flight was set to depart at 10:30 Paris time (1:30 a.m. Phoenix) but was delayed almost two hours. We got in to Chicago where we were supposed to connect but missed it because of the Paris delay. I was so upset. We had planned it so that we'd be home by bedtime but there was no way we'd make it now. We ended up arriving in Phoenix at 10:30 p.m. (6:30 a.m. Sunday in Paris). I set my alarm for 4:30 a.m. to get in those 18 trail miles/Death March the following morning. More on how that went later.
Overall, our entire trip was absolutely amazing. I loved how we planned everything and even though our plan sort of shifted at the end, I felt fulfilled. I felt like I was able to see SO much of what I only dreamed I'd be able to see in my lifetime. Truly, I never thought I'd make to the other side of the world. I never thought I'd see things I'd only before read in books.
When we were getting on the plane to go to Spain and start our trip, I said to my husband, "We'll come back different people, you know."
And we most certainly did.
Thank you SO much for following my Europe journey. I love having my trip documented in this way so I can come back and fondly relive these moments. Your comments have only added to the spirit of my trip and I'll look back on these past few posts with much love. If you missed anything, Spain is here and here and Italy is here, here, and here ❤
Next stop (because I'm Helly *always* On The Run 🙂 ): Grand Canyon–Rim 2 Rim 2 Rim