I know, I know. I just ran a marathon.
Lemme 'splain.
When I put my name in the Marine Corps Marathon Lottery, I really had NO idea I'd get picked the first time I tried. So I signed up for Phoenix Marathon (Feb. 28) thinking I'd at least have that marathon to train for if I didn't get in. Yeah, you know what happened..lol
I took an entire full week off post Marine Corps. No running, no cross training, no nothing except for indulging in all things food and soda (and surprising, I didn't drink that much!). Then the following week I started to ease back in.
But this week starts the first week of official Phoenix Marathon Training!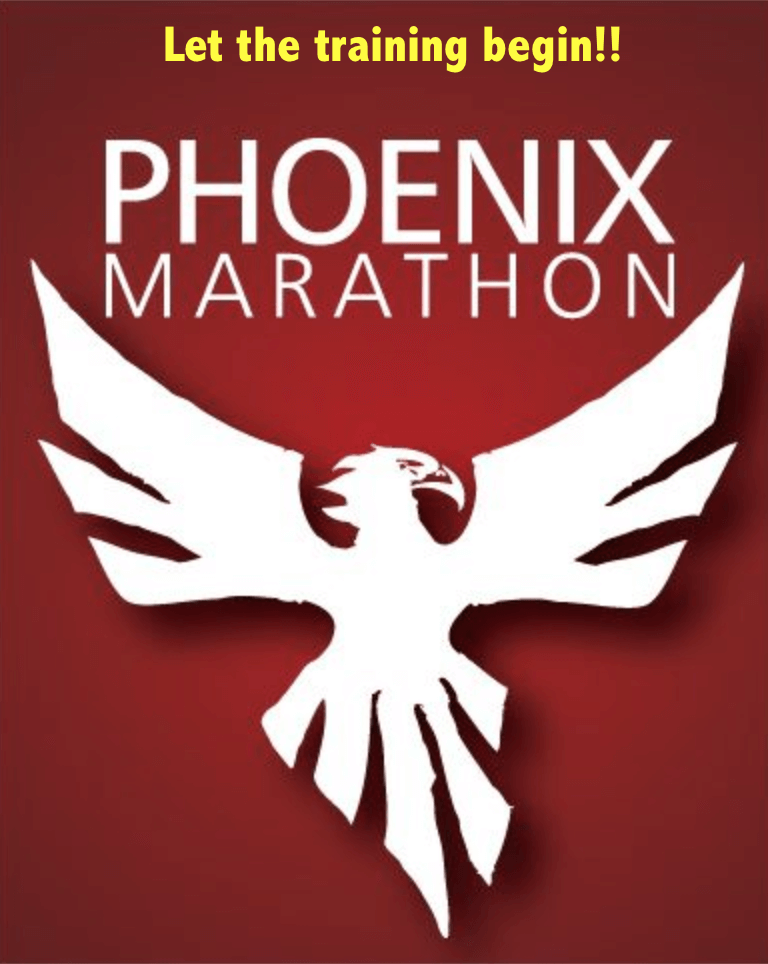 I've decided to go back to Hal on this one and do a modified Higdon plan. I still need to recap Run Less, Run Faster and really stress how my experience with it really shouldn't be taken with much confidence as I was pretty terrible at following it 😦 but more on that later.
For Phoenix, I'm on a mission. I'm going to lay it out there.
I want a sub 4:30.
I really, really do. Last year, I finished at 4:44 and I really think I got it in me to nail a big PR like that. I was 7 months post pregnancy when I did my first marathon, I have a lot more training under my belt, and I simply have more some okay, two marathons of experience. Plus, this race is in my hometown, so no traveling (I think that's a big point there) and I can't neglect to mention the elevation course:

Which leads me to this: I was talking to a girl about how I wanted to get a sub 4:30 and when I said I was hoping to do it at Phoenix she scoffed and said, "Yeah, that's all downhill so you're lucky. Should be easy to get it."
Ummm, I didn't get it when I ran the marathon the first time, missy (it sure as hell wasn't easy either!) And neither did thousands of people who ran it that day. Huumpf!!!
I just don't get how runners can be so negative to other runners. Runners are known for being such nice people and it's those handful out there, like the girl I was talking to, who are blemishing our reputation. So if I do get my sub 4:30 do I have to put a little asterisk saying I did it at Phoenix, a course known for being fast?? If someone BQs do they have to add a disclaimer that it was done on a downhill course? I mean, really?
Get off my marathon train-ing. Guh-bye!
–What do you guys think? Does someone need to explain their PR or BQ?
I hope you all have a good week! To those in the U.S., Happy Veteran's Day!!–make sure to tip your hat to those who served 🙂