I've been a little MIA from the blog-o-sphere as I've been life busy and life has a way of letting you know who's boss–lest you ever think otherwise…lol!!
But this weekend, I'm off for another adventure. I did the Grand Canyon Rim 2 Rim 2 Rim a couple of years ago with my running group and even though it was absolutely amazing, I said I'd never do it again unless my husband decided to do it.
And this year he decided.
It's fitting that the both times we've EVER visited the canyon it's to cross it both times, lol! And we're both native Arizonans!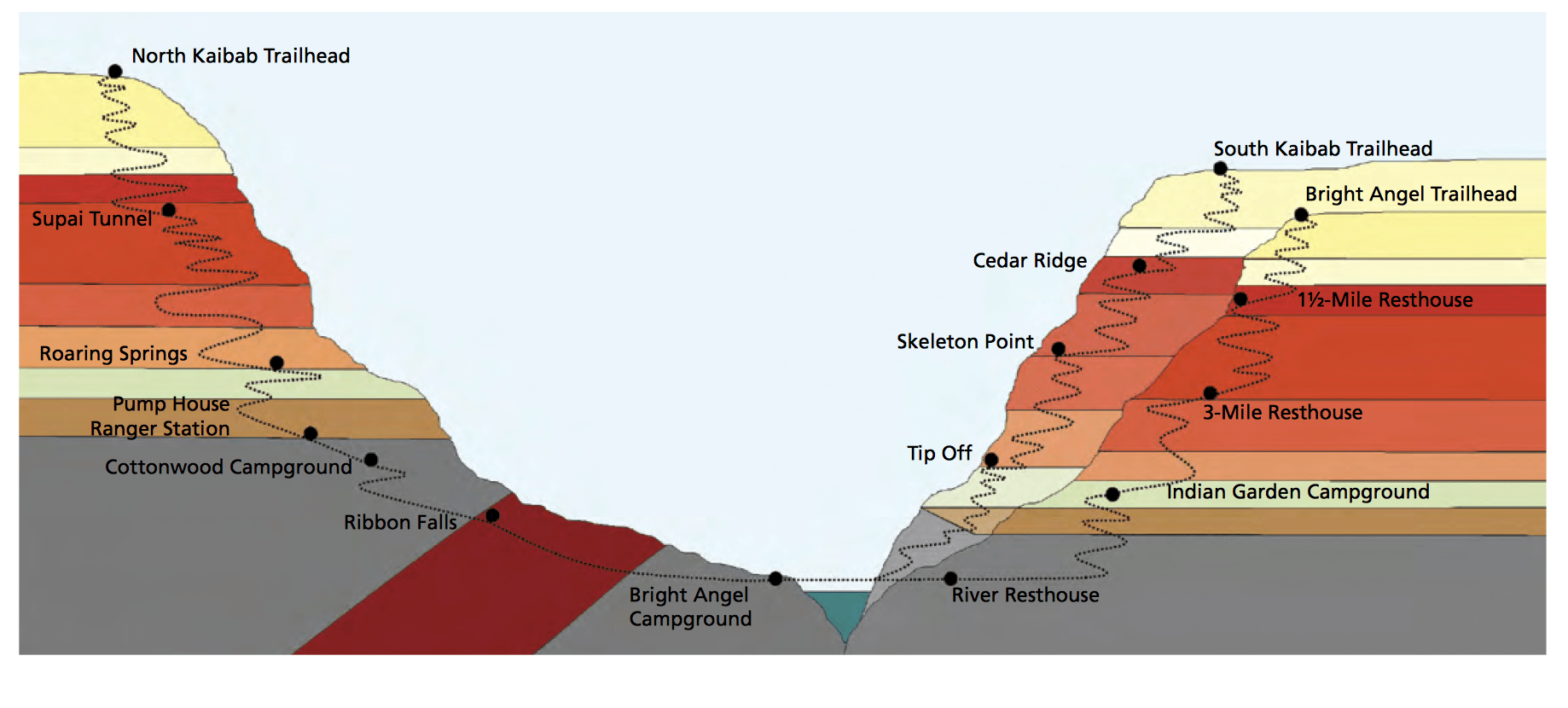 The photo above depicts the routes we'll take. The first day will be South to North Rim and then the second day will be North Rim to Bright Angel. Total amounts to around 45 miles.
We don't plan on running but taking our time as this will be our last visit to the bottom of the Grand Canyon and we really want to enjoy it. Though a part of me would really like to do this all in ONE day someday (I know, I'm crazy), I'm really just excited to share this adventure with my husband, and if it's really the last time I do this, I want it to be with him.
So until Friday, it's all about packing and making sure we have everything we need. I'll post the amazing details when I return!!
–Have you ever been to the Grand Canyon??
–What "Wonder of the World" is on your list"?? The Pyramids would be really cool. And the Great Wall of China. There's so many!! 😀