This was definitely a confidence booster week for me and I feel like I needed it going into the real deal soon, lol!
Monday, 6/20– 5.25 easy, 9:43 avg
Another run where I made sure to keep it easy. I was on the treadmill for this one and left the pace alone the entire way and instead, played with the incline to keep things interesting–gotta prepare for those NYC bridges 🙂
Tuesday, 6/21– 3 easy, 10:22 avg (aroundabout)
I decided to get back on the treadmill for this one. I met up with my run club and half said it was too hot for outside and the other half braved the sun. I opted with the former.
We didn't have a plan and joined in on a group doing a treadmill activity. We followed the instructor's commands of changing the pace and incline setting at different intervals. It was fun and having someone on the treadmill next to me was definitely more entertaining than me just going solo.
It was also the first time I'd tried using the "indoor" run setting on my watch. I think it was accurate but I'm never sure with those things. I'm really not tech savvy at all.
Wednesday, 6/22
Rest Day
Thursday, 6/23– 7 miles, 9:40 avg
I ran this one eeeearly and with my buddy Foxy Jen who had a 1 mile WU, 5 miles at 9:40 pace, 1 miles CD and yeah, I failed her with pacing….again.
Splits–10:10 WU, 9:22, 9:32, 9:26, 9:34, 9:59, 9:40 CD
Our overall pace for the entire run was on point though! 😀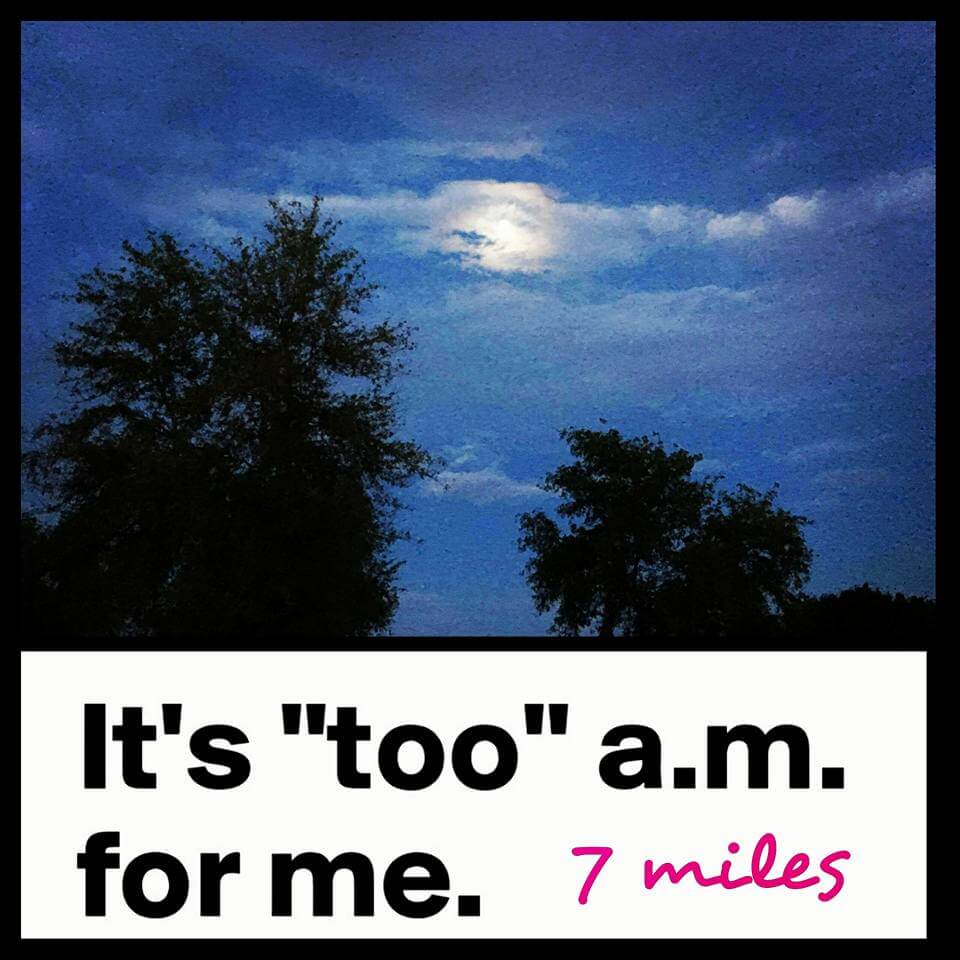 Friday, 6/24
Rest Day
Saturday, 6/25– 3.1 miles, 7:57 avg
I had a reeeealllly rough night leading up to this second 4:45 a.m. run. Like, I didn't sleep at all. I saw 1 a.m. I saw 2 a.m. 3 and 4. It was pretty awful.
I always have trouble sleeping but this was the worst day I've had in a long time. Like a dummy, I had a little bit of Coke at dinner (after not having Coke for a while!) and then a cup of coffee with dessert, and that was enough to do me in. I didn't sleep a wink.
Anyway, I knew if I wanted to do the Orlando United 5k Virtual Run outside, that I'd have to wake up early to do it before it got ridiculously hot–my husband was also running that morning. (It was already ridiculously hot at 4:45!! 81 degrees!!)
Splits–8:12, 7:59, 7:40
I was very happy with the splits as I hadn't done a fast run since my last 5k race where my splits were HORRIBLE. This run pleased me.
Sunday, 6/25– 10 miles, 9:18 avg
A friend from my Moms Run This Town group asked if I'd keep her company on her 10 miler. She's got a half she's training for. I said sure– the pace was right (it'll be my Long Distance Run pace) and I wanted a double digit run in my Pre-Season training.
Besides 3 miles where we said, "Dang, it sure is hot and muggy outside," I was happy with how we did and this was definitely a confidence boosting run for me going in to marathon training.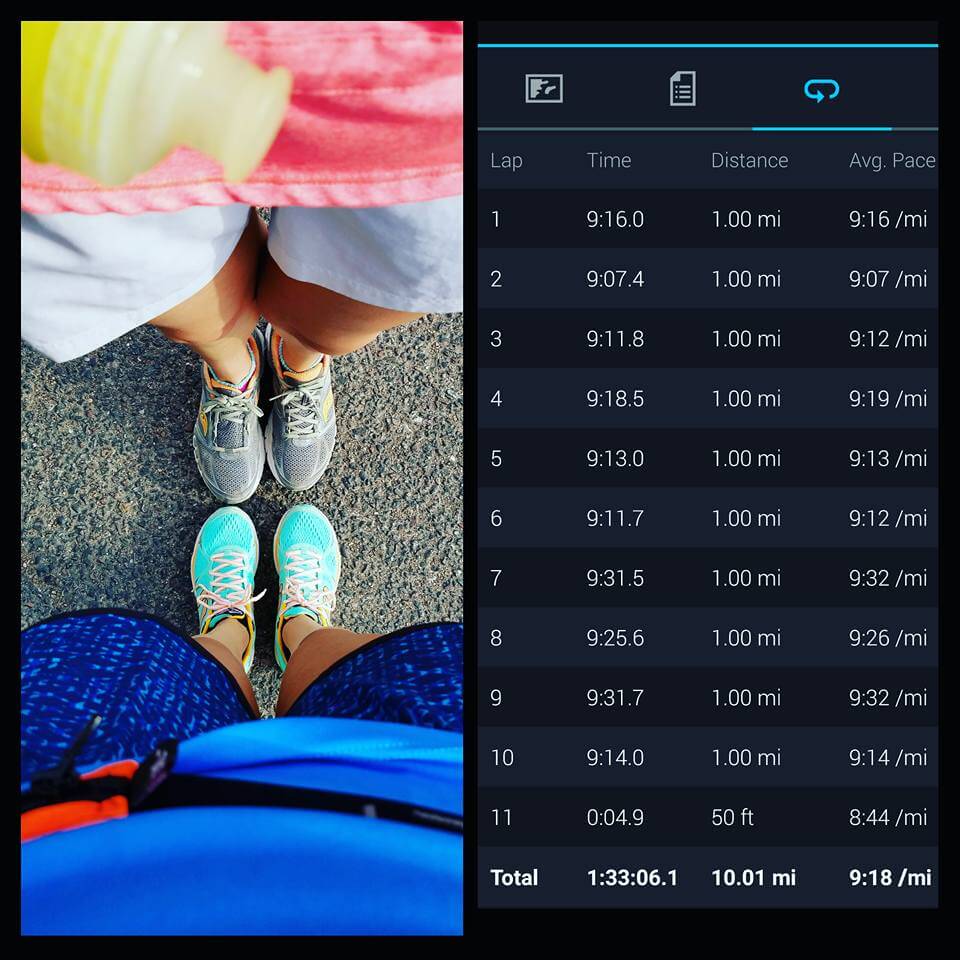 Total Miles: 28.43 This was my highest mileage for a week this year. I have a feeling there'll be more of me saying that to come, lol!
This last week of Pre-Season Training will be a sorta taper week as I lead into official training the first week of July. A lot of easy running and making sure I keep on with my strength training–core, hips, glutes, lunges, squats, etc.
And that's a wrap on Week 4!! 🙂
–How was your running week?
–How early do you wake up to run? (I have some really early runs coming my way….eek!!!)