The 10 week countdown begins!!!
Monday, December 11th–Stretch, Roll
I took the day after Scottsdale Half Marathon off to recover. I rolled like the good runner I am 😀
Tuesday, December 12th–5 miles
Thankfully, the plan called for easy miles and I milked it. Met up with my early morning crew for a fiver at 9:15 pace.
Wednesday, December 13th–Strength train, stretch, and roll
Did some MYRTLES and some core vids. Exciting stuff. Although, I do have to say that I feel my hips/glutes getting stronger. I try and devote an hour to this stuff on the days that it calls for.
Thursday, December 14th–7 miles
This was a tough workout that I was excited/nervous about–2×1 mile at 10k pace (7:10) and 4×400 at (6:55).
7:07
6:55
6:42
6:36
6:36
6:20
It was hard but it was actually….fun?
Friday, December 15th–Nada
I chaperoned my daughter's Kindergarten field trip so that was my morning. In the evening, I went to a holiday party with some friends and had a pre-birthday celebration 🙂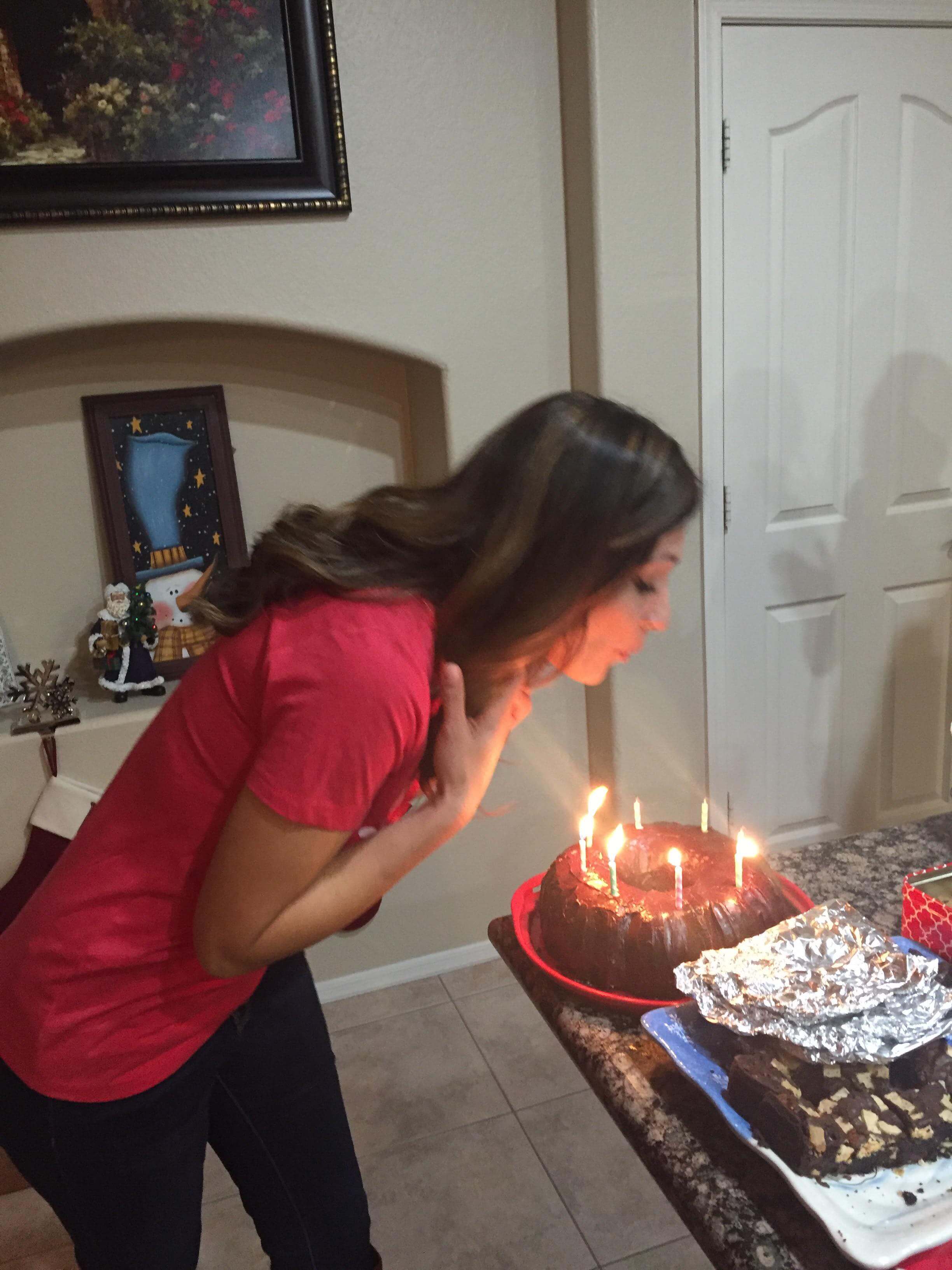 Saturday, December 16th–12.16 miles
I met up with two Moms Run This Town friends and got in two miles before I ventured out on my own for the last 10. This was an AMAZING run and was the best way to start year 33 😀
Later, I had two holiday parties and I realized that I didn't even take an official birthday picture, lol!! True sign of aging, jaja!!!
Sunday, December 17th–5 miles (Heroes in Recovery 6k)
Did a warm up mile before this special race. I ran it last year in celebration of my brother and father's sobriety and now, more than a year later, they are both still going strong ❤ Because of them, I am a believer of prayer, of God's strength–and I thank Him everyday for His power to ignite change in my two heroes.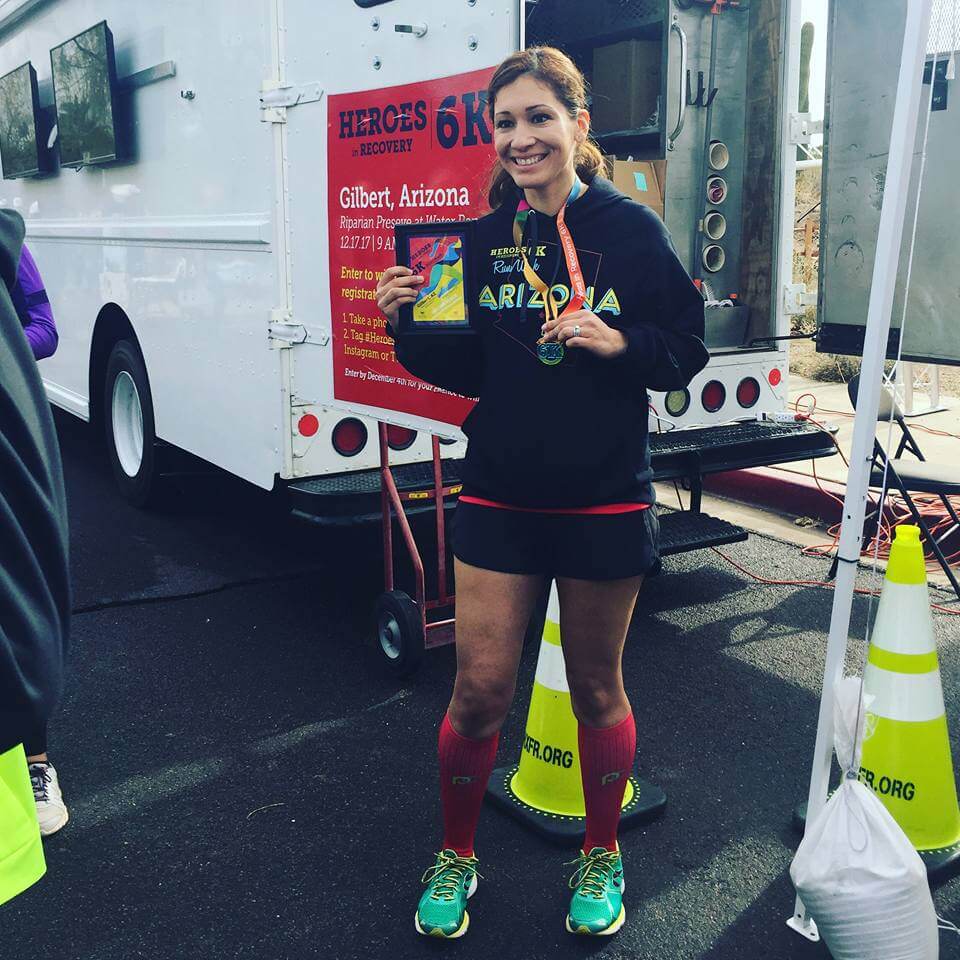 I wanted to negative split this 3.7 mile race and I was well under way, until I saw the course was going to be long and then my spirits sank, i.e I ran out of gas, LOL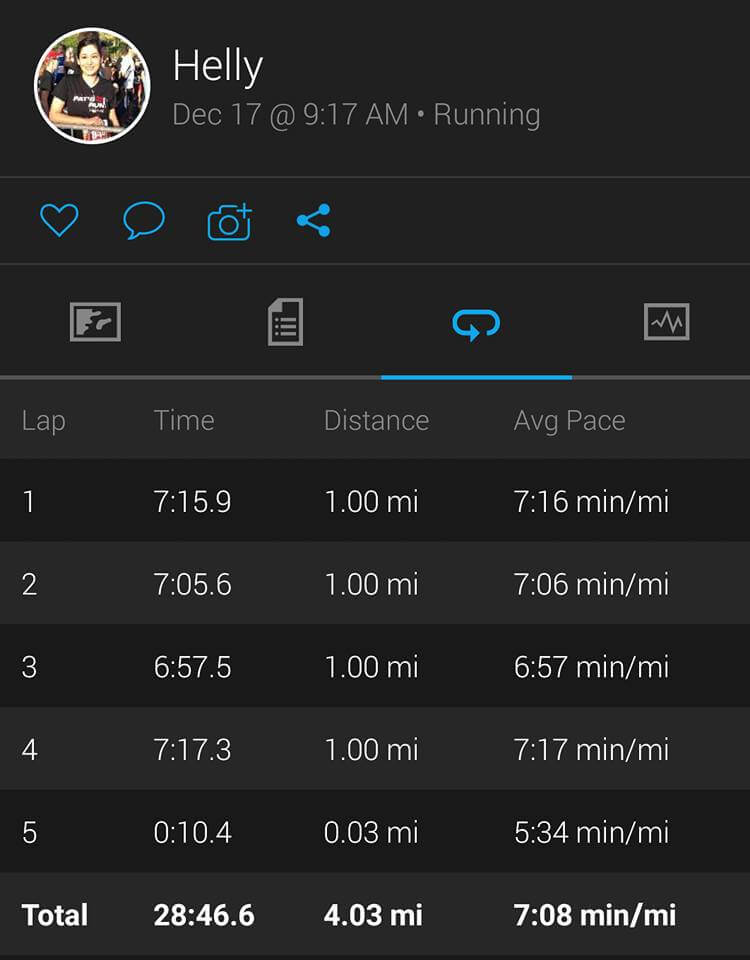 Nevertheless, I managed to finish 9th FOA and 2nd in my AG–all of which of course was for my my dad and brother ❤ I often think of them when things get hard in a race. How hard must it be to give up an addiction, to continue every day without something you thought you couldn't live without? That's hard. So I go to them in tough times and find strength in their strength.
Weekly Total: 29.25 miles
–Do you run a race that means something special to you?