I know you're probably tired of hearing this 😉 , but I got another PR !!! That's the short of it, but if you want the extended version, here it comes….
(By the way, excuse my absence–my last post should've also been titled Blogging Blues, lol!)
Okay, the Mesa-Phoenix Marathon. So, I had friends coming in from Texas–Scott who used to blog and that's how I "met" him (and in real life in Chicago), his partner in crime and better half Marsha, and a cool dude named Roberto.
I had convinced them to come because Marsha was looking to BQ and I knew she could do it on Phoenix's course. When we first met back in Chicago, she had, unknowingly at the time, gotten super close and didn't need a whole lot to shave. I was certain she'd get the sub 3:45 she needed.
With her goal being sub 3:45 and my PR being 3:58, I figured I'd just hang with her for as long as I could and see how it went. I didn't mind combusting if that's what happened; this wasn't a race I was going for a real time goal anyway. I could risk it.
Marsha also wasn't putting too much pressure on herself to BQ. While it would be great if she did, she wasn't going to be fixed to her watch and causing herself race anxiety.
Having that mindset, we went into the race stress-free and full excitement for a long run with friends. That's how we were approaching it.
The race started out bright and early at 6:30 a.m. in the middle of the mountains out in nowhere. We saw the sunrise the first few miles and we were in really good spirits promising everyone tequila at the finish.
"You get tequila!"
"And you get tequila!"
"Everyone gets tequila!"
(Spoiler: I did not have tequila at the end, lol!)
Scott had pacing duties so I never looked at my watch, instead, just followed his lead.
I felt good and when we approached the only hill of the race, I knew if I just stayed close, I'd be okay.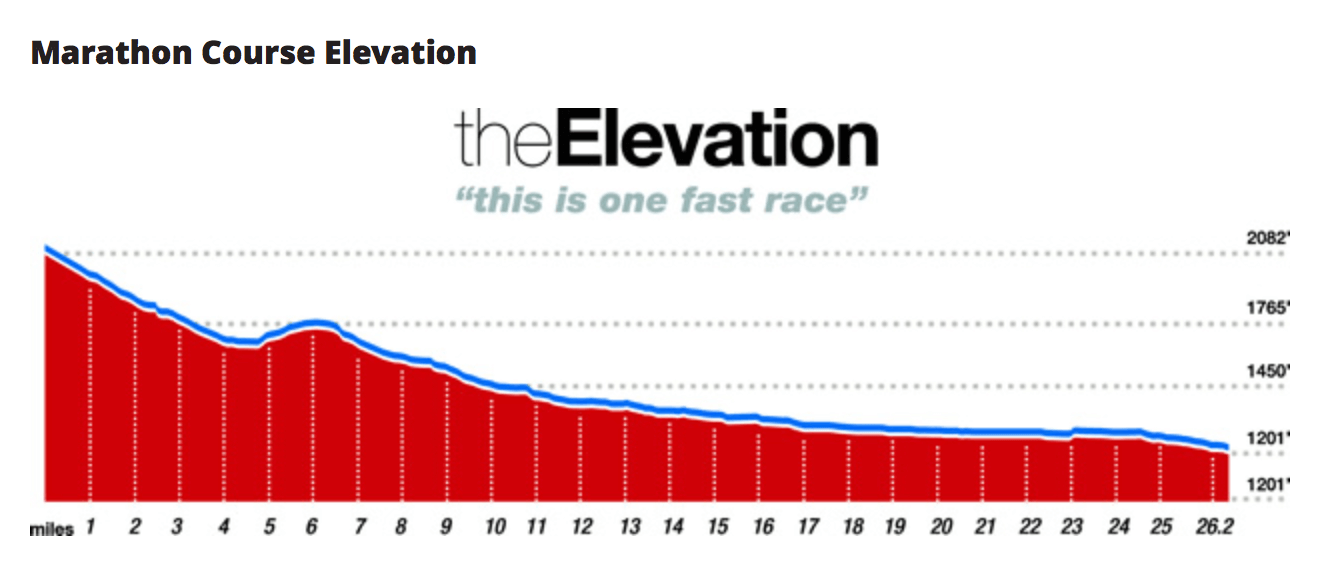 We didn't skip a beat going up and my pace for miles 5 and 6 were 8:31 and 8:35!
It was a nice downhill for a while after that and our pace stayed relatively steady between miles 7-15.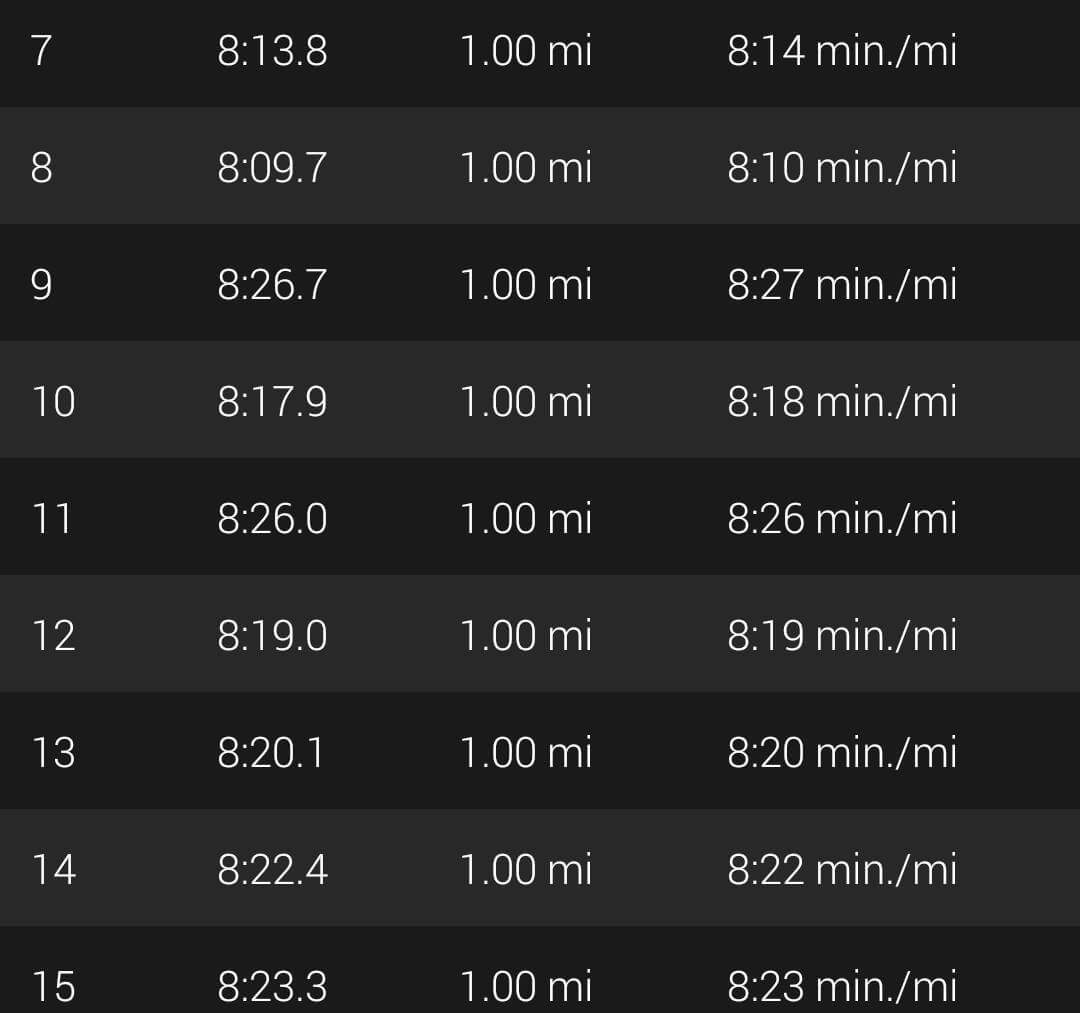 Our conversation stayed steady too. We were running calm and enjoying the absolutely amazing weather we were having. We joked, we sang a little, we told Marsha to slow down. It was the most fun and relaxed I'd ever run a marathon… ever.
When we got to mile 16, I felt myself slowing down and I decided then to plug myself in and prepare for the last ten miles. I kept Scott and Marsha in my sight though, so I wasn't too far behind them.
I stayed steady at around 8:30ish for a few miles
and felt pretty good despite having slowed down a little (and really, I couldn't believe I was still running an 8:30 something in the back end of a marathon!)
At mile 23, the cramping started. But like New York, I just accepted it and ran with it. They slowed me down, and I could feel them with each step in my calves, my shins, my quads, the tops of my feet–but I knew I had a sub 3:45 if I just kept moving.
And would you believe that the miles I ran with cramps were in the 9s?!!??!! I mean, I honestly am just in shock that that was my pace with freaking cramps!!!
I turned the corner, and I finally saw the person I hoped to see–my husband. I knew that he'd finish before me and be at the finish line waiting, and it was that which kept me going.
As soon as I crossed the finish line, I saw Scott and Marsha who had also just finished. I could see the huge smile on Marsha's face and I knew it–she had BQ'd!!!!! Scott snagged himself a nice little PR coming in after her (but before me)– we all finished within 4 minutes of each other!
I cannot get over how amazingly awesome and FUN this race was. I know that all races won't be like this one, but I'm glad I finally had a race that was absolutely a blast from beginning to end. The PR is the cherry on top but honestly, it's the people that made Phoenix Marathon unforgettable.
–Have you had a race that was just an absolute blast??