This was my first time participating in Phoenix's longest running 10k so I was super excited to cross it off my list.
The course is great–flat, fast, and PR friendly. And yep, I certainly benefitted from it finishing in 45:41, over a minute and thirty seconds improvement from my last 10k two years ago!
I was ecstatic, obviously, to PR and meet my time goal (which was 45:xx), PRs getting harder to snag and all. But, I have to admit that I was disappointed in my execution.
The plan was to start at or around 7:25 and try to progress from there, but yeah, that didn't happen. Of course, like most people say when they start out too fast, it felt good at the time, lol! And honestly, I didn't look at my watch so I didn't really know how fast I was going until the mile split rang. I knew 6:54 for a first mile was ridiculous, and I did try to slow down, and felt like I did–only to see mile two ring in at 7:01.
I knew I was in trouble then.
It never crossed my mind that perhaps I could maintain that pace. I knew I would slow down and I wanted to try my hardest to soften the damage, PR still in mind.
And sure enough, miles 3 and 4 were a struggle but nothing compared to miles 5 and 6 where I felt like I was running with sand bags for legs. I kept trying to surge, maintain frame, and not fully lose control. But it was hard.
When I turned the final corner (there were a lot of them), I saw the clock and saw that 45 was still there. I ran with whatever was left in me to squeeze in. And I did it!! Some how, some way I managed to not completely fall apart! #WIN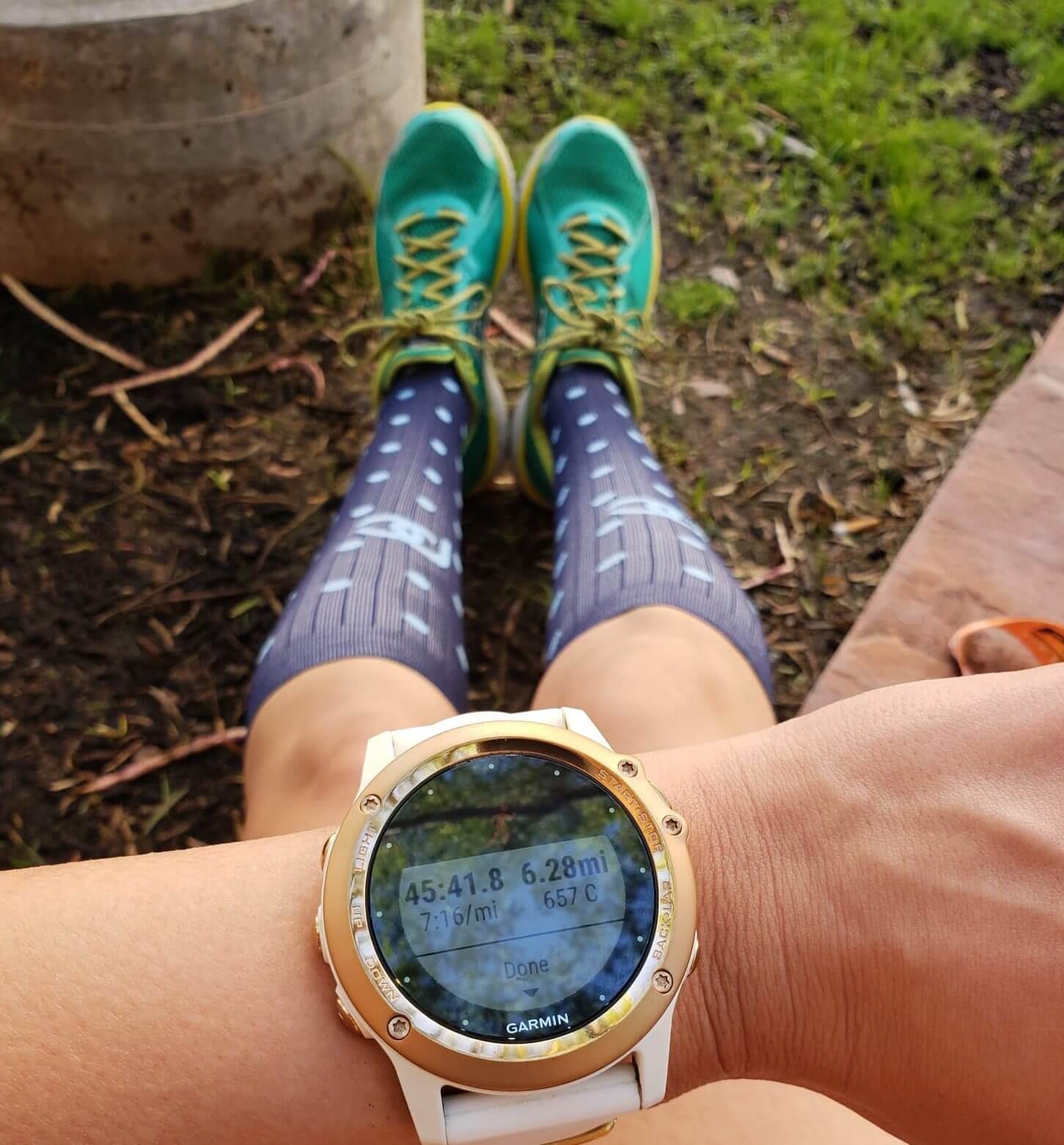 So while I am happy I met the 45:xx, 7:15 avg pace goal I had, I am a teensy bummed it was so ugly, lol! And not even pretty ugly–you know what I mean? I know the rules, I know better, so it's hard for me to even say this is a lesson learned because I. already. know. this. lesson.
My husband, gosh I love him, told me, "Hey, if you reverse the miles and go backwards, you would've loved the splits!"
Which is true–so in my mind from now on, I'll read the splits in reverse. Ha!
And yes, I will still gladly accept my new 10k PR, Athlinks! ❤
–Have you gotten an ugly PR?
–Do you suffer from starting-out-too-fast syndrome?
Athlinks sponsored the 10k for me but I assure you, all thoughts and opinions and ugly splits are my own.