Sunday marked the last race of what has been an incredible running year for me. It's fitting that I ended with a race that meant something to me and that was for a special cause.
Heroes in Recovery has a simple mission: to eliminate the social stigma that keeps individuals with addiction and mental health issues from seeking help, to share stories of recovery for the purpose of encouragement and inspiration, and to create an engaged sober community that empowers people to get involved, give back, and live healthy, active lives. It takes a heroic effort to live clean and sober each day, and a Heroes 6K* celebrates that effort. The sixth kilometer separates a Heroes race from a typical 5K to symbolize the extra effort it takes to sustain recovery. The six kilometers also represent the six letters in the word HEROES.
If you've been a reader for a while, than you know that my brother is a big inspiration to me. I've shared his story before, and I'm so proud to say that he continues his life of sobriety to this day. And still runs!
What I haven't shared, and I'm not completely ready to share a lot, is that my dad also battled with drug and alcohol abuse his and my entire life. What I do want to share is that the beginning of December marked SIX MONTHS of sobriety for him.
I'm so incredibly happy you guys. For so long, I wished and prayed for this for my family. I know the battle will be tough for my dad, that he'll go through rough patches, but I'm comforted knowing he's in the best position he's ever been to be successful this time.
*****************
The race didn't start til 9 a.m. which was nice because whoa was it cold. I had a ton of friends who were also running and we all huddled together for body warmth. And took pictures of course 🙂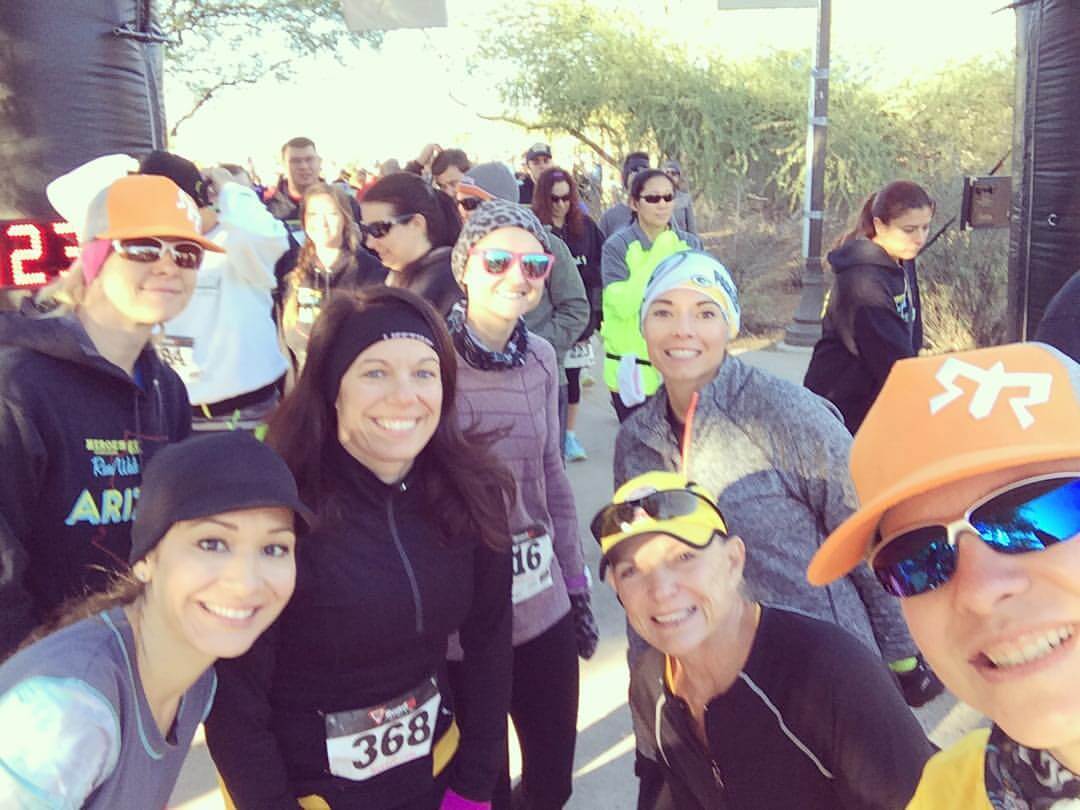 It was a smallish race so I knew if I had a good day I could maybe snag an age group award. There was prize money for the overall winners and 2nd, 3rd, and 4th male and female, but I knew I had no chance for that.
My friend Ashely–who I ran with for a bit at the Scottsdale Half–and I settled in near the start to avoid the crowds. I wanted to be around the 7:30 mark for the first mile and then go from there.
Yeah, no. Mile one was 7:22 . Close, but because I wanted to negative split it meant having to go faster than that and that was a little scary.
The course went through the Riparian Preserve and it was really pretty and scenic.
There were two out and back sections that went through the canal but the whole course was flat and fast.
So fast, that my second mile was 7:08 .
It was then that an old familiar sensation crept in. PANIC . I felt myself start to freak out at having done that mile so fast. It was just like old times where I started yelling to myself, "Helly, you've blown it!! There's no way you'll be able to keep this up! You have more than a mile left! Are you crazy?? You're for sure going to bonk now!!" I felt myself slow a little as I battled the thoughts in my brain. I felt fine, like I wasn't going to be bonking anytime soon, but the thought that I was so close to a 6 scared the shit out of me.
Mile 3, 7:18 . I was bummed I didn't get the negative split I wanted but I knew it was because I had lost the mental battle.
I told myself to hurry up and finish as I had counted myself 9th female and my chances of age group placing were good. I ran the last .77 at a 7:12 pace–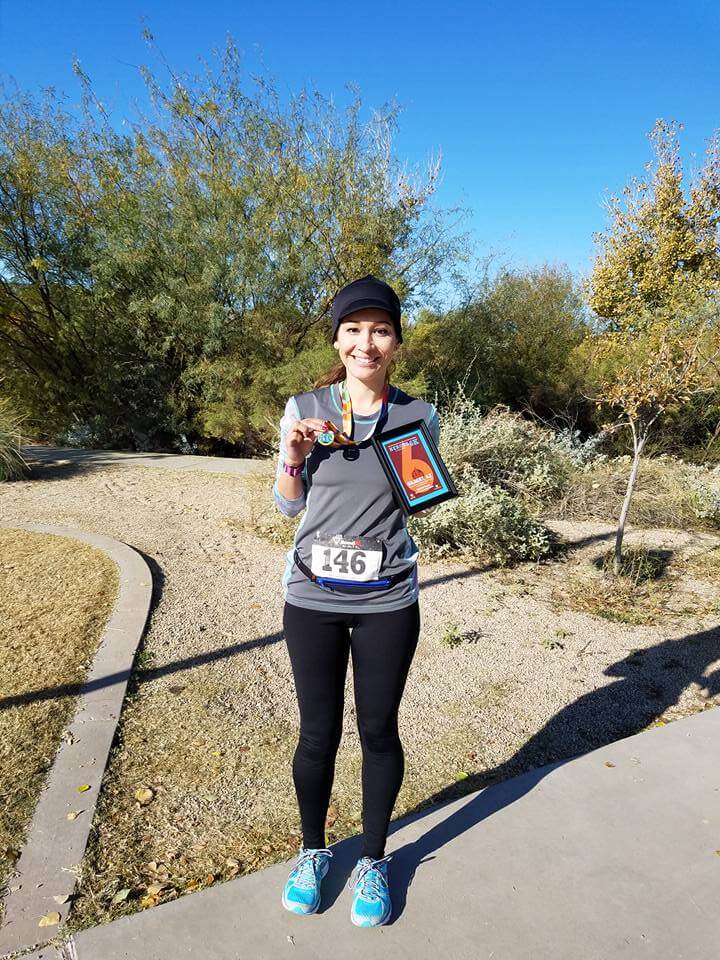 A top ten finish and second age group win made the race a success, but like I mentioned at the beginning of this post, the real winners are my brother and dad, who every day in their recovery show me that we can do hard things ❤
–Who are your running inspirations?
–How do you overcome mental battles while you run?