Well, week 1 is in the books!!!
I must say, thank goodness for pre-training because this running almost everyday business is tiring! Week 1, and I'm exhausted, lol!
Okay, so here's the goals. You all know I'm shooting for a PR (less than 4:44) and anything below that number would make me happy. If I'm real though, which I like to be here, I'd be teensy bit bummed with 4:30+. Still happy, but I know think I'm better than that. So, that being said, my big goal is a sub 4, I'd be freaking over the moon with 4-4:30, and most importantly, finishing at whatever time would be worthy of celebration.
For Hanson's, I'll be using the paces for a 3:50. I know that that is ambitious considering NYC is a tough course, but I'm comfortable with the ranges they give for that time and ultimately, I'm curious to see how I'd do running that fast–(Hanson's race equivalency says I should try a 3:45!) I will not be devastated if I don't get a sub 4. At all. I figure I can give it a shot and just see. Phoenix Marathon is next February (late February) and it's a more forgiving course–my chances are better attempting a sub 4 there. So really, NYC will be a fun attempt at it, but I'll be putting all my money in at Phoenix.
Marathon Goal– 3:50
Marathon Pace/Tempo Runs– 8:45
Easy Runs–9:40-10:20
Long Runs–9:29
Week 1 starts you with half a week of running, Thurs-Sunday. But since I had been Pre-Season training, I continued with what I had been doing but keeping it easy.
Monday, July 4th– Easy 4 miles, 9:30 avg
My run club had a fun 5k for the 4th of July celebration but since it didn't start til 7:30 (it already gets insanely hot by that hour here), I decided to graciously let my husband run it. That meant I had to wake up super early to get my run in so 5 o'clock it was!
It was any easy progressive run with splits at 9:49, 9:36, 9:25, 9:13.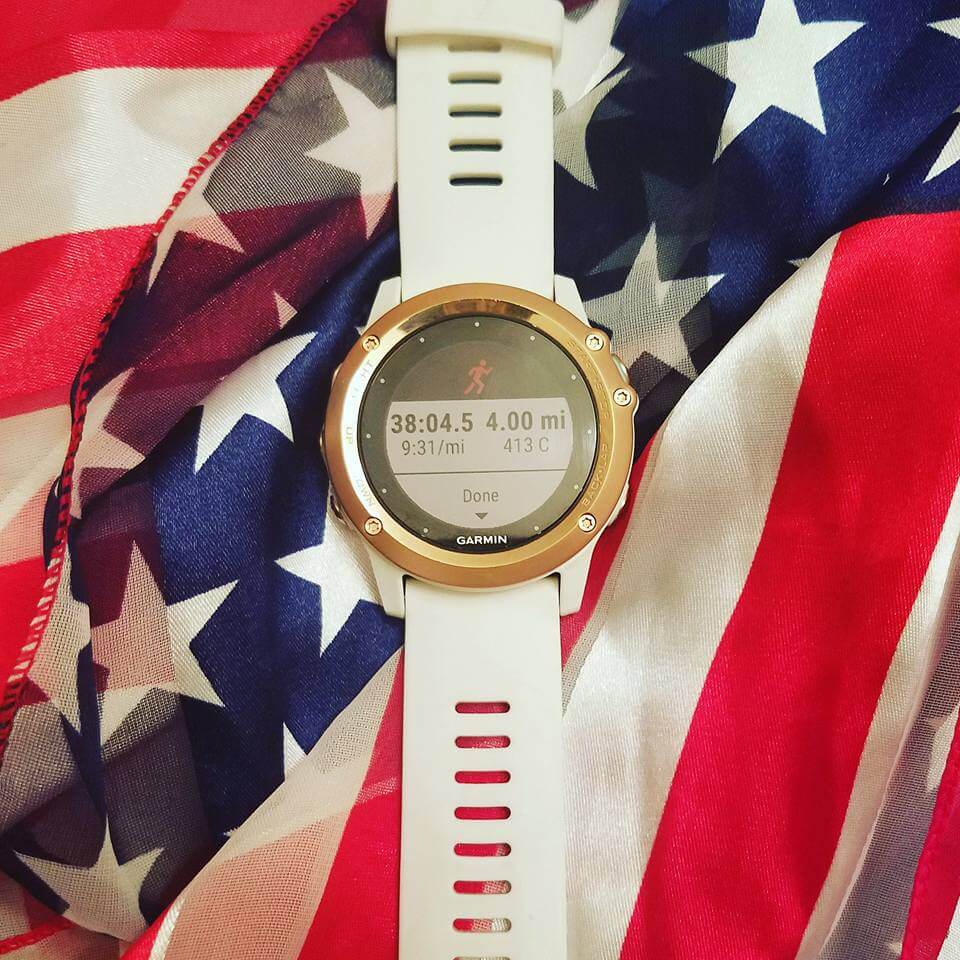 Tuesday, July 5th–4 Mini Tempo miles, 8:37 avg
My husband and I ran this one together and I absolutely love it when he runs with me (he's faster than me). Hanson's has Tuesdays as Speed and Strength days so I've been keeping Tuesdays as tougher runs throughout my Pre-Season training.
Splits were tough (it was 108 degrees out) but were 8:37, 8:54, 8:39, 8:17.
Wednesday, July 6th–REST DAY
Hanson's has Wednesdays as its sole rest day and I milked it. I must mention that throughout all this running I am doing stretching, foam rolling, and core work which I did today as it's become customary.
Thursday, July 7th— Easy 5 miles, 9:26 avg
This was the first official day of Hanson's training and I blew it, lol. The plan called for 6 easy (around a 9:40-10:20) and I did 5 at 9:26.
I met up with my run club and our group leader was late. We waited a few minutes for him as he's usually on it, but after 10 minutes we went on without him. I had to be home at 6 for my husband to leave for work so I cut back a mile as I was also about an 8 minute drive from home.
Friday, July 8th— Easy 6 miles, 9:45 avg
Stuck to the plan on this one 😀 and I was pleased with the consistency of my splits: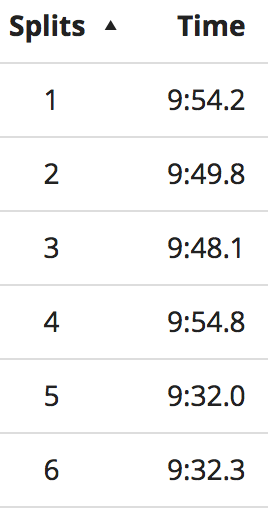 Saturday, July 9th— Easy 6 miles, 9:36 avg
I ran this with my buddy Runner Jenny who is also doing NYC Marathon with me. We chatted the whole way and it was good, easy run.
Sunday, July 10th— Hilly 8 miles, 9:21 avg
The plan said easy but Hanson's has Sundays as Long Run Days starting the 3rd week. Starting on the the 3rd week, every other week calls for the Long Run Pace and the Sundays it doesn't, it is an easy run. So, ideally, I'd like to keep all Sunday runs around long run pace but with no worries if I don't on the days it says "easy". (Hopefully, that made sense, lol!)
One of my running buddies asked if anyone wanted to do a hilly run in his neighborhood and I said sure. It was a 30 minute drive but I like his hood for two reasons: They're good rolling hills (the kind I like) and part of the area is the course for the Phoenix Marathon (its only hilly section).
I kept the pace comfortable and let myself go with the downhill and kept it steady on the uphill. Hills are definitely my weakness so I was ecstatic with how I was running. I just felt good! I had no idea what was happening, lol!
And that was Week 1! I passed out Sunday night at 7 p.m. before my kids, lol. Luckily, my husband was a champ and took over the nightly routine. I'll have to really make sure I keep myself healthy–eat and drink tons of water. I have a feeling it's going to be a long 17 more weeks!
Total miles : 33.12
–How was your running week?
–Do you get excited to start a training cycle? I think my excitement wears off the 3rd week when shit starts getting real, lol!
–Are you a good selfie taker?