Okay, so I have something to tell you.
So you guys know how I've been doing this no soda thing. I haven't cheated, not once–I swear!
But, well…
TheybuiltaMcDonald'srightdownthestreetfromworkandI'vebeengoingalmosteveryday.
There, I said it!
It's seriously a rock throw a way from my job and I just can't help it 😦
Last week I was going over paragraph structure with my students and I wrote an example to model what I wanted them to do. Here's my example: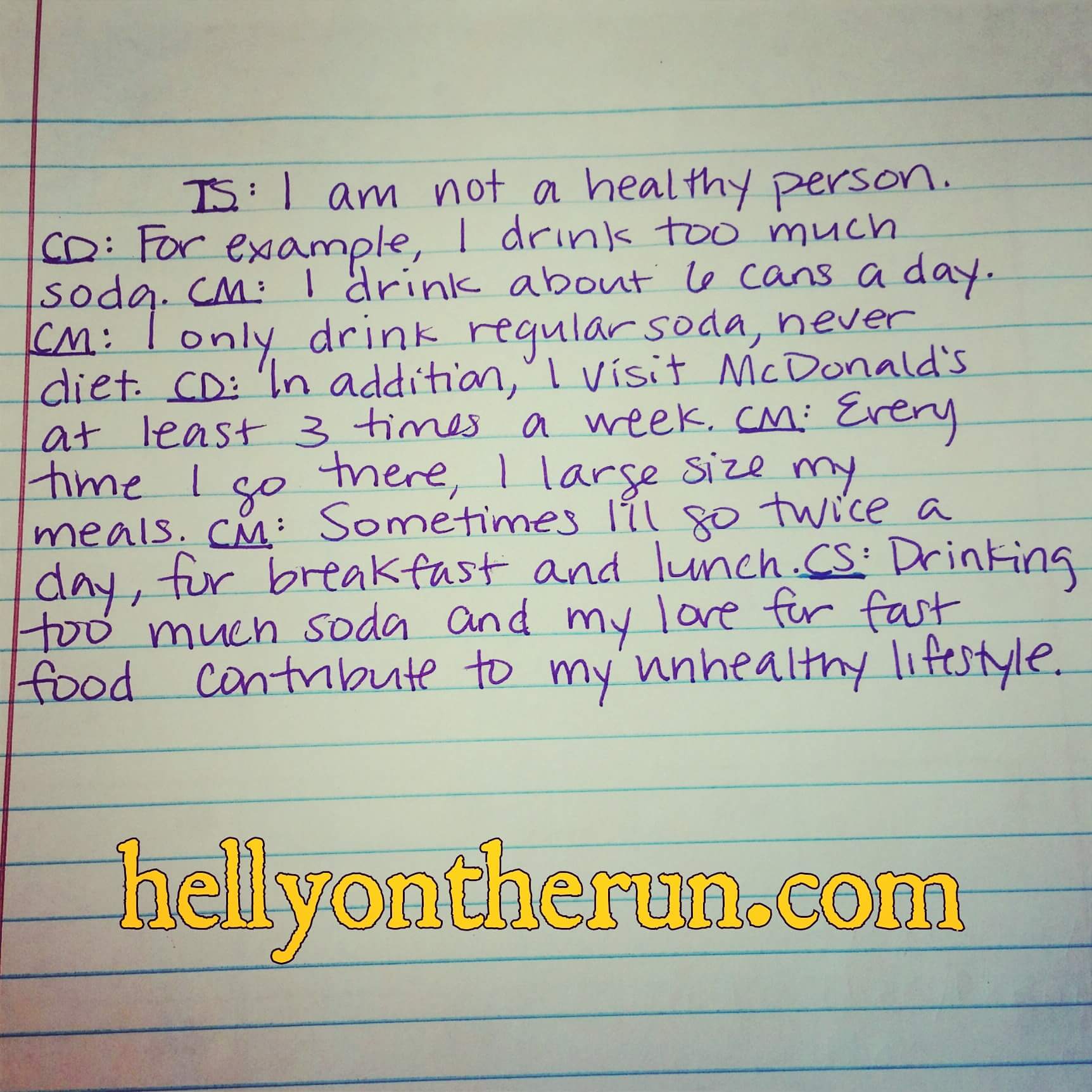 Yes, my paragraph was about how I'm and unhealthy person. And at least the first part isn't true right this second. But the latter part of the paragraph is. I've gone to McDonald's at least 3 times a week since work has started. I order lemonade instead of a soda but I know when my 100 days are up, I'll be going back to getting my Coca-cola and addtional 300 calories.
Why can't I just not eat there!?! Seriously, I've watched Super Size Me, Fast Food Nation. I've watched those YouTube videos where soda cleans a sink drain. I've seen pictures of how much sugar is in soda. I've seen pictures of how much I'd have to work out to burn the calories from my quarter pounder with cheese.
It's done nothing.
HALP!!!!
–How do you control bad food cravings?
I know it's okay to give yourself a break sometimes. But I'm beyond the occasional cheat day. Every day is cheat day. 😦
–Tips on ways to eat healthier??
–Confess something. Make me feel better.