I have a few races to recap as I'm a little behind. I didn't run this one, the Kiss Me I'm Irish half marathon, my husband, Ben, did–but I went along to cheer. 😀
The race was the day after St. Patrick's day. My husband and I don't usually celebrate as we're old with kids now, lol! But I had won free tickets to our local Shamrock Festival in downtown. We went early Friday evening, I had my mandatory green beer (my husband didn't), and we went home. I knew Ben needed rest for the early wake-up the next morning (the race was 45 minutes away).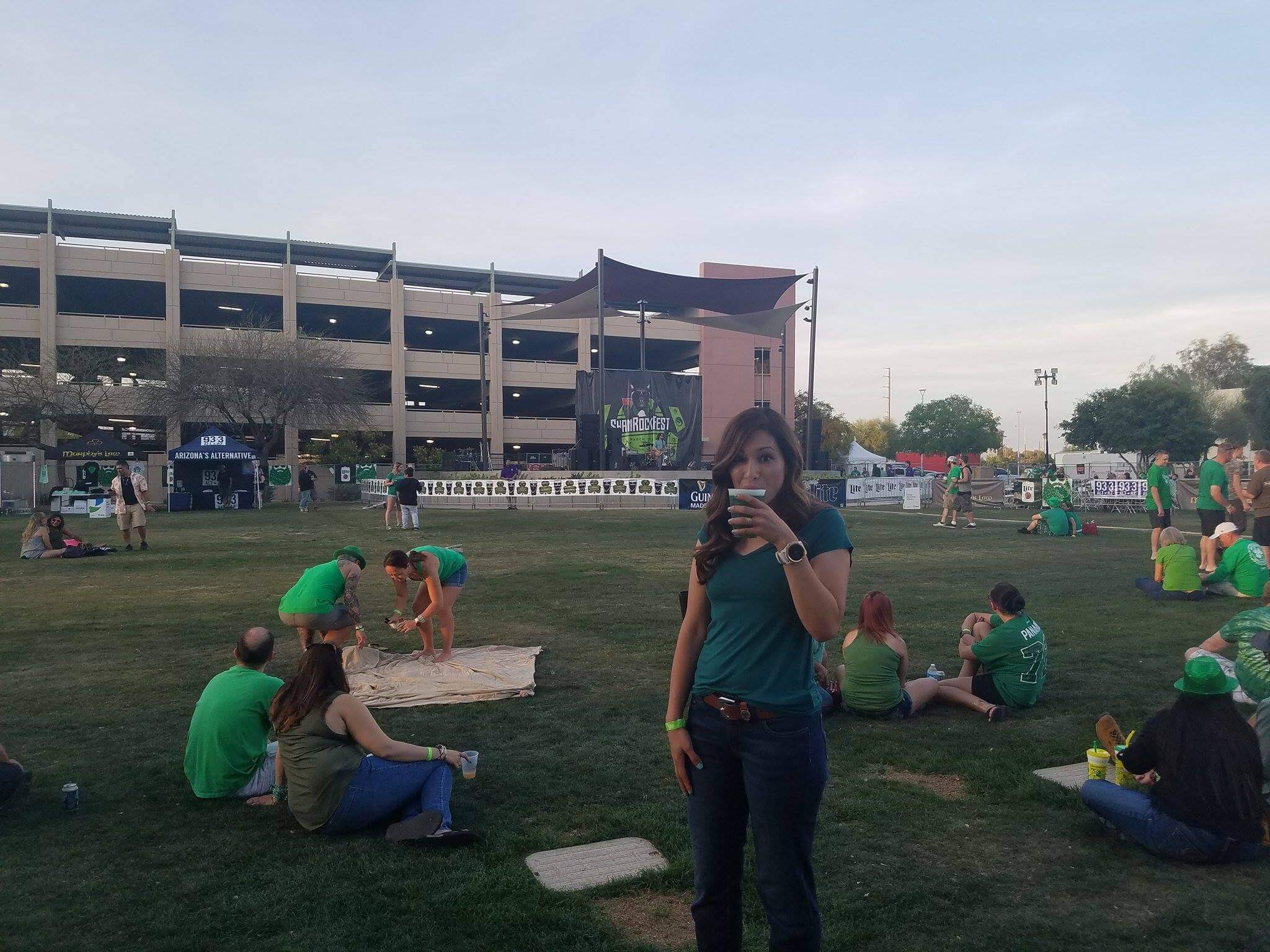 This was the inaugural half marathon for this race. In previous years, they offered shorter distances, a 4k and 8k (and a kids' race). Late last year, one of our run club buddies suggested this half in an attempt to PR. There's a friendly competition going between him and Ben, with Ben currently having the upper hand.
So the original plan was for them two to race to PR (Ben's is 1:30 and our friend wanted that or under) and for another friend to help pace them both. It was decided though, in the days leading up to the race, that conditions weren't in favor of a PR–it was 70 degrees at the start (with a high of 88)!!
The race also started 25 minutes late which really didn't help.
I had my sign ready to go–there were 3 of them "racing"–could you tell who I was going for?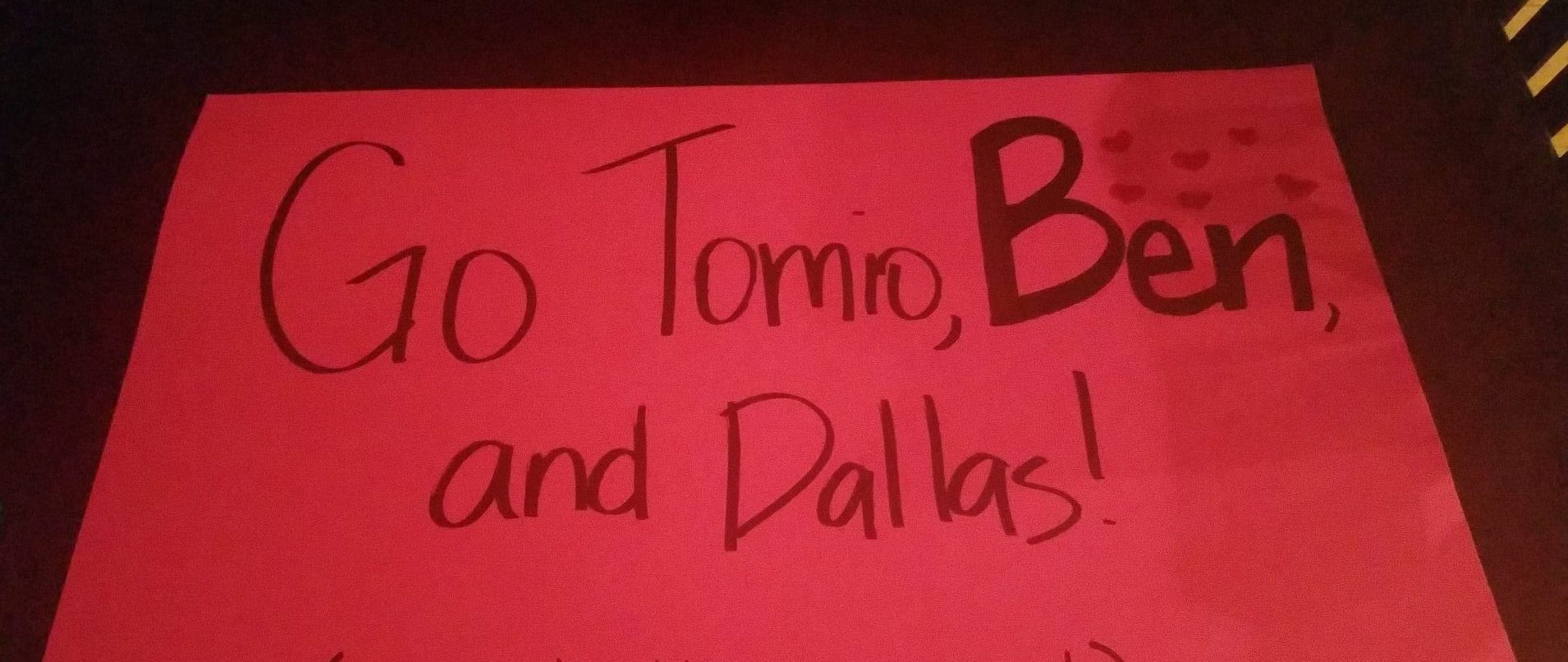 On the back side, I had a little message for my husband. He had reeeeally wanted a Guinness or two the night before but stayed disciplined because of the race the next day, lol!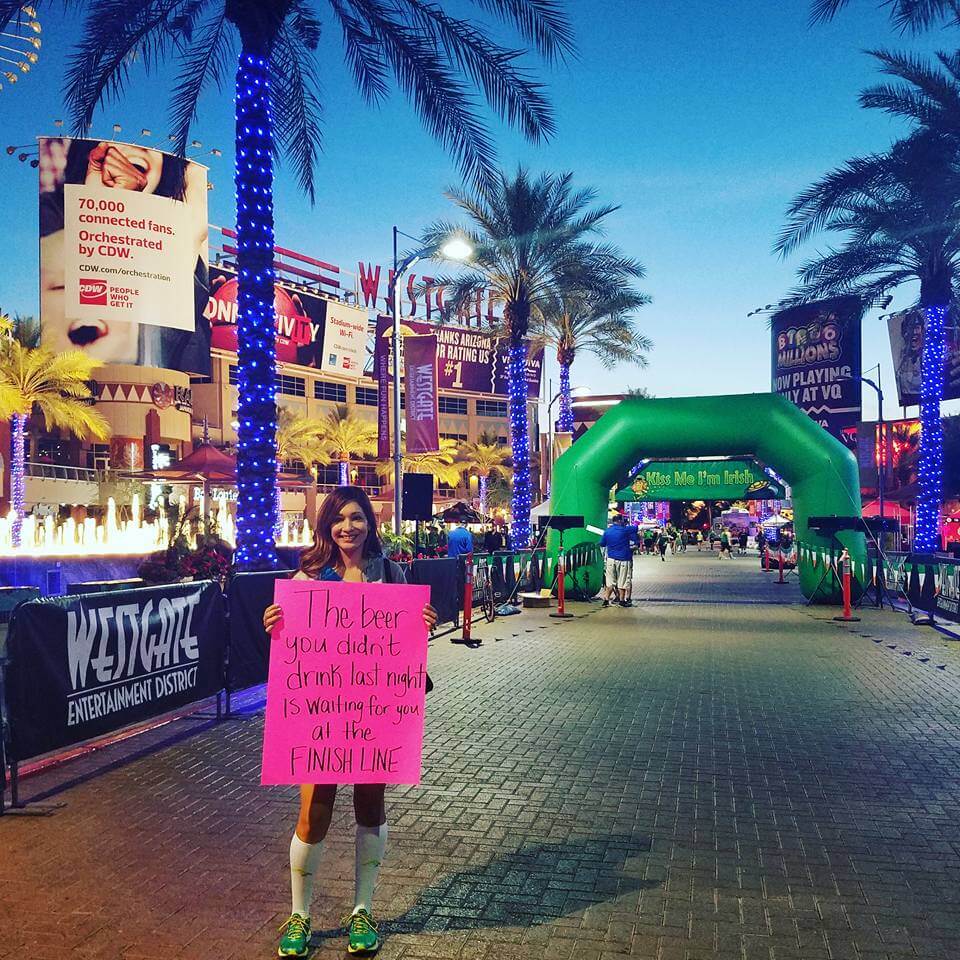 Needless to say, there were quite a few people who were anxiously awaiting their post-race beers as many asked to take a picture of my sign, lol!!
Once my husband was off and running, I stayed to cheer on the rest of the runners in all the distances.
And with there being multiple distances, by the time I finished cheering at the start, there were people coming in to the finish. So I just moved there and continued the cheer-fest. 😀
After a while, I finally saw my husband and I started yelling my little heart out. He was with the pacer friend, Tomio, and I could tell this hadn't been an easy race for Ben– but, he was happy with the finish and very much so looking forward to his Guinness.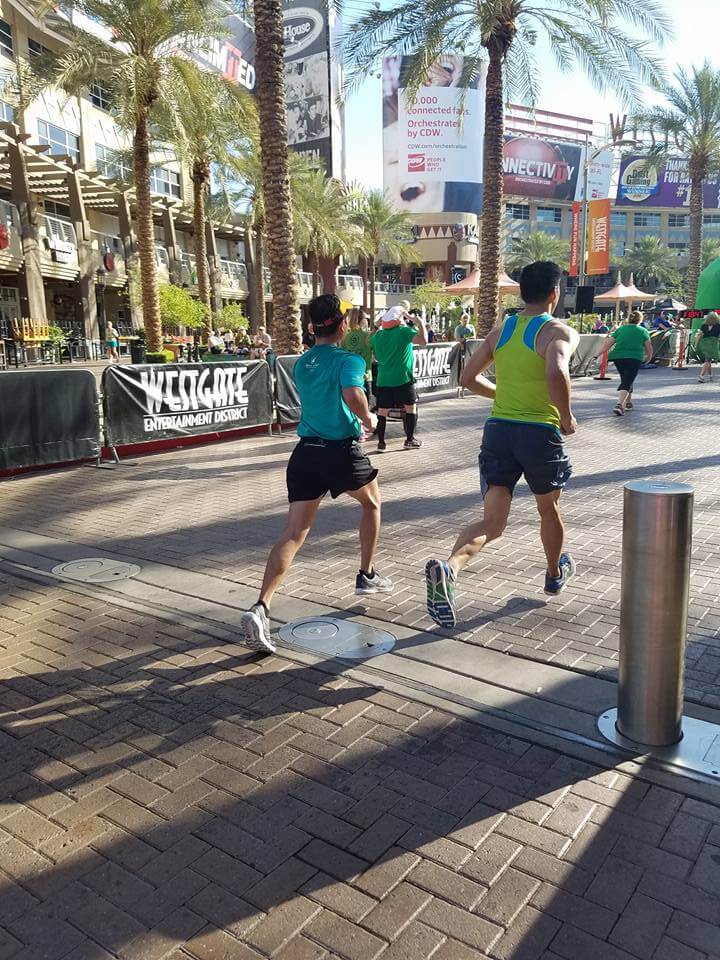 He, and others I spoke to, later told me that the race had some work to do. The water stations were not as advertised as there was a long stretch of no water when he knew there should have been some. There was also a section of tight back-to-back switchbacks (not shown on the course map) that threw off a lot of the runners. Oh and no electrolytes/Gatorade. We also recalled how when we arrived (suuuuper early) the race area was empty. Usually, we see people moving about getting things ready, but when we drove up to the event, having driven along part of the course, we noticed that there were no signs or cones designating the course route. When they announced the race would be starting late, they said it was because there were still barricades needed to be placed. With knowledge that it would be a hot day, we thought they could've been a little more prepared and had that taken care of earlier.
But the swag was pretty sweet. Runners received a medal, a hat, and a long-sleeved pullover. And the much wanted free beer 🙂
It was fun to try a new race, too, and I had a blast not racing for once, lol!!
–How was your St. Patrick's Day? Did you drink a Guinness or a green beer?
–Does the heat affect your racing?