It was an eventful weekend in HellyLand, 😀 !!
Friday , my Moms Run This Town chapter hosted an event at our local Athleta store. Discounted prices for the win!! I didn't walk out with anything (so proud of my self-control), but it was so much fun to meet up with friends for a girl's night.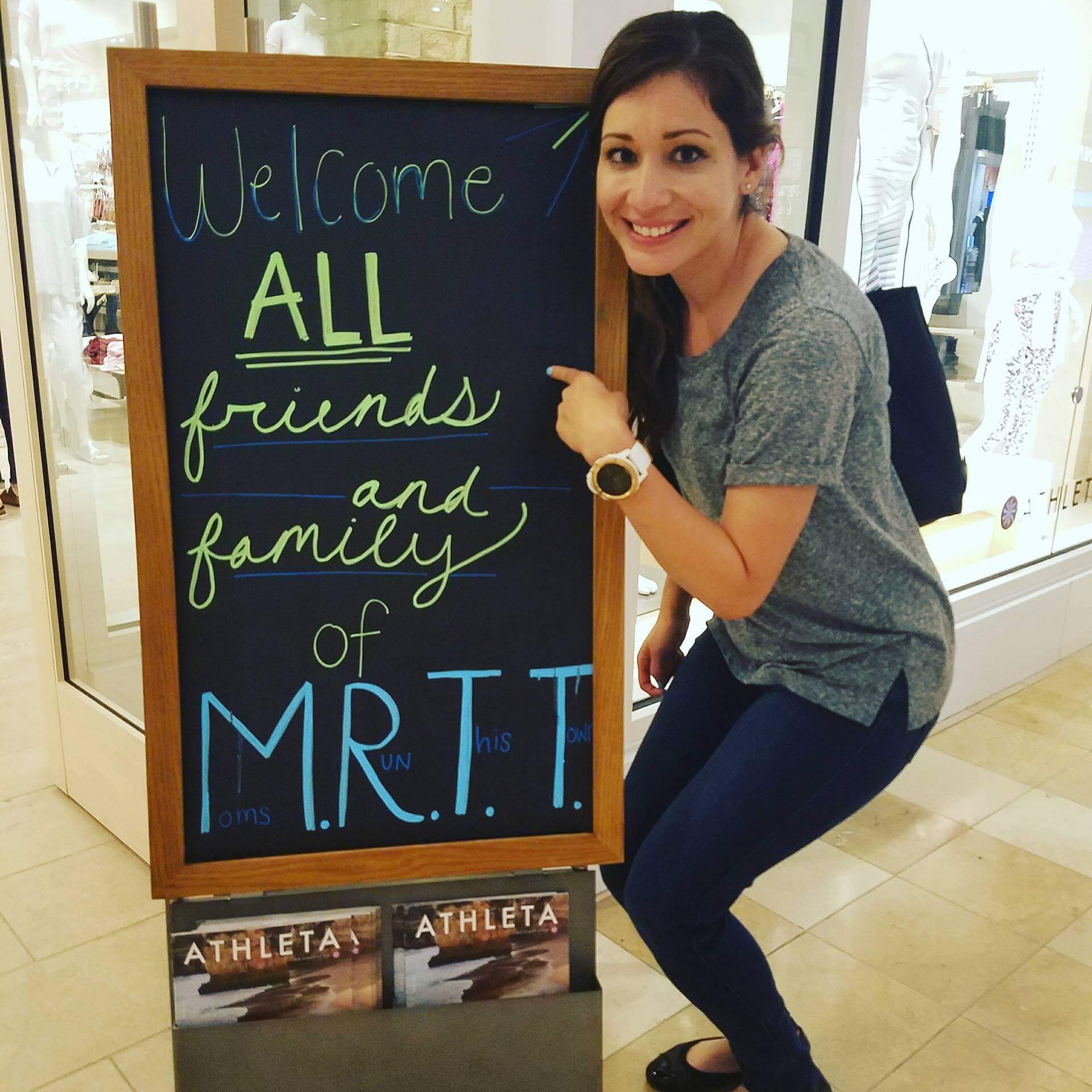 Saturday morning I went to my very first cryotherapy session! So what is it and why does it matter?? According to the website—
What is Cryotherapy?
Whole Body Cryotherapy is a technique involving exposure to extreme temperatures ranging from -200° F to -250° F for two to three minutes. Extensive research on Cryotherapy has determined that it is a dynamic source for pain relief and reduction of inflammation, ideal for athletes and those with active lifestyles that seek rapid recovery treatments.
Potential Benefits
Release of endorphins, the mood-enhancing hormone, which makes you feel energized
Reduction in muscle pain and inflammation caused by medical conditions, injuries, or exercise
Decreases recovery time from injury and fatigue.
Pain relief for chronic conditions such as arthritis, fibromyalgia osteoporosis, multiple sclerosis, ankylosing spondylitis, and more.
Alleviates symptoms of mood disorders, such as depression, anxiety, insomnia and more.
Improves immune system functions, muscle strength, and joint functions.
I'm in the "I'll try anything once" camp so when the opportunity came to try cryotherapy for a discounted price, I was on it. Even though I hate the cold, lol!
The place I went to, Self Cryo, had two very friendly people leading the way. A group of us had signed up, and the two employees were very knowledgable about the process and assured us first timers that we'd be okay. We were told to keep our underwear on, we had gloves for our hands, and socks and UGG boots for our feet. Once inside the machine, we would take off the robe provided.
When it was my turn, I asked one of them to keep chatting as to distract me and he did, asking me questions and making the 3 minutes fly by.
I was instructed to turn in a slow circle inside the machine so that my entire body would feel the cold temperature (it was like dry ice blowing from a vent kinda). I could feel my legs start to burn from the cold, but I kept moving. I did let out a "Holy fuck" and one of the girls in line told me, "Just think about the BQ." And of course then I was fine 😉
Before I knew it, it was over. I wasn't sure what I expected to feel exactly. My legs were cold but the rest of me was okay. Now, two days later, I don't really feel anything different. I guess it was more of a relaxing thing?? I did sleep very well that night, lol!
Later that afternoon, I went for a little run. It was funny because while I experienced freezing temps earlier, it was 90 degrees outside when I went out!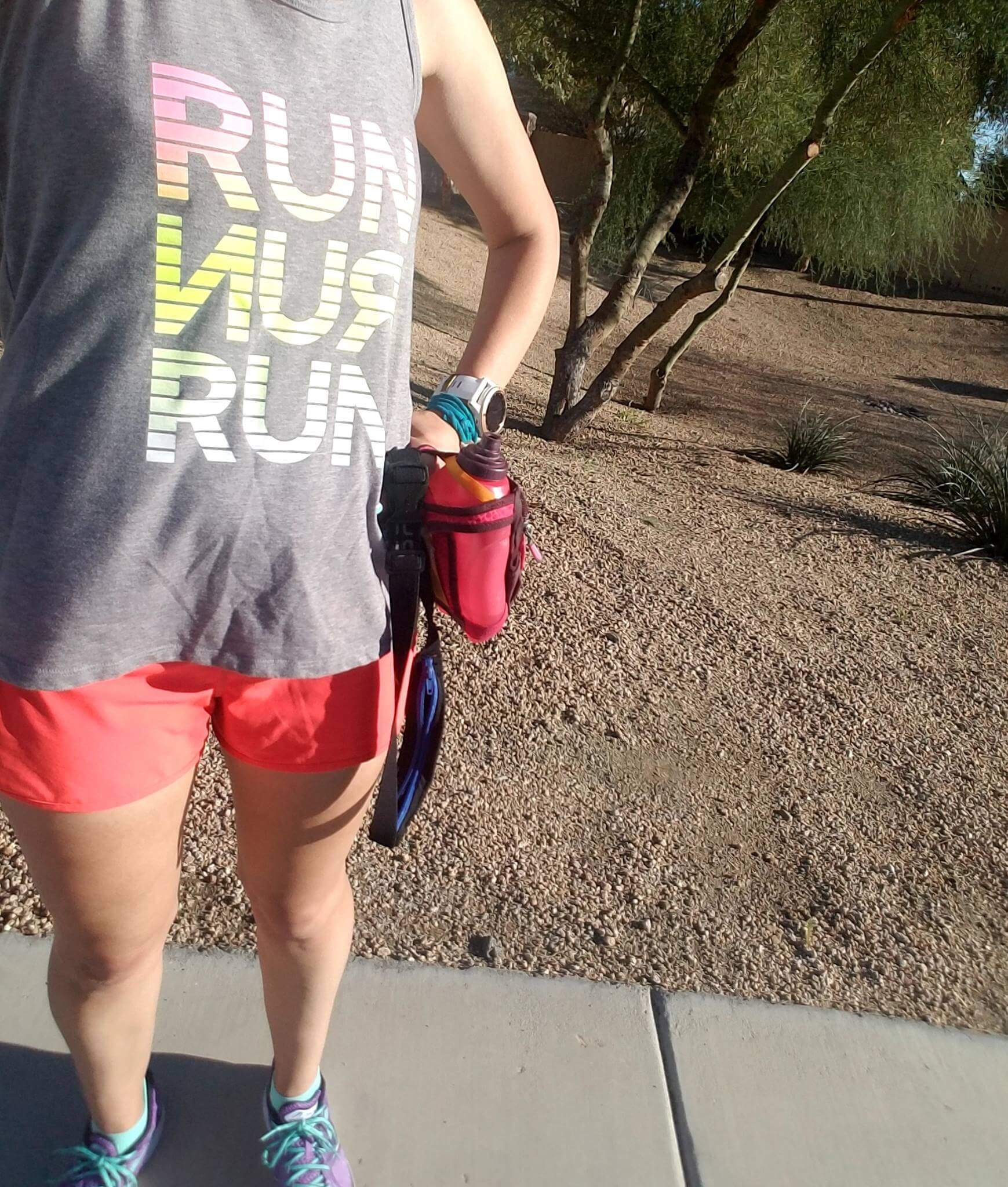 After my run, I showered and then went to see Eddie Money in concert!!!
So while I did sleep very well that night, it could've been the cryotherapy session or just the busy day I had, lol!
Sunday morning I got in 5 easy miles and then in the afternoon we took the kids to our local Ostrich Festival for some fun rides.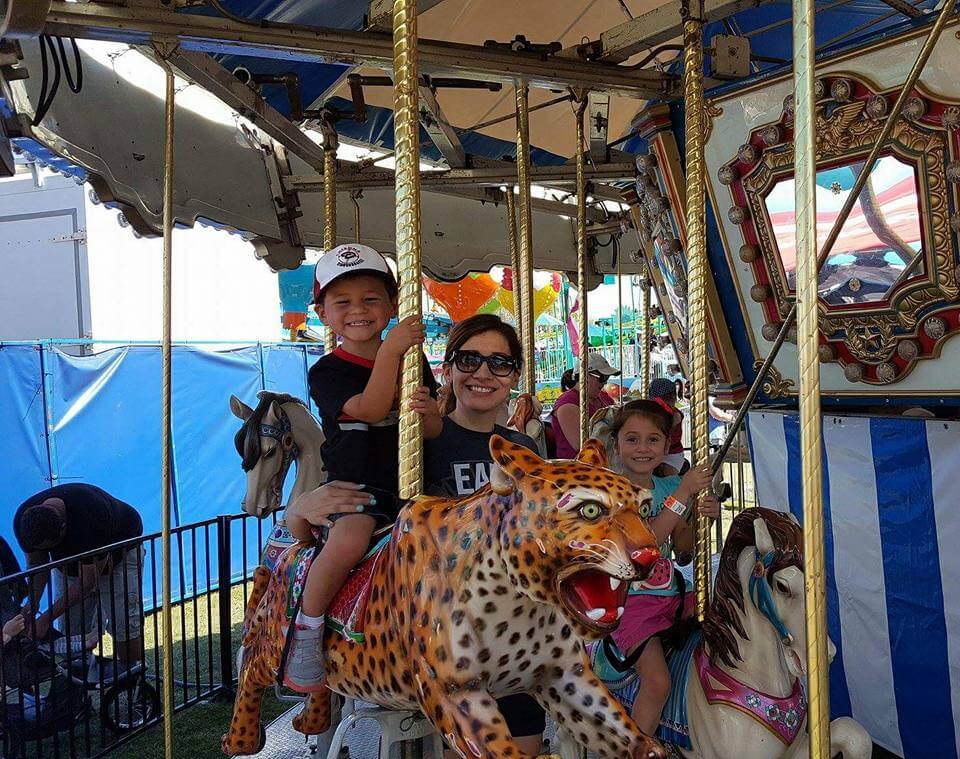 I've been trying to keep myself active and am going back and forth on trying to snag a PR on a half coming up soon. A part of me wants to chill before BQ training and a part of me wants to take advantage of the flat course, lol! We shall see 😀
–How was your weekend?
–Have you tried cryotherapy before?
–What's the last concert you've been to?