Hooking up again today with the DC Trifecta girls Mar on the Run, You Signed Up For What!?, and Eat Pray Run DC for this week's topic of "Favorite Races".
This is a tough one.
But, if I had to narrow things down, here are my top 5 so far:
1. Bisbee 1000
My husband and I did the Bisbee 1000 Ultimate Stairclimb race a couple of Octobers ago. Bisbee is 25 minutes away from where we grew up and we actually had never heard of the race til a few months prior! Once we did, we knew we had to do it. It was actually my husbands first race ever!! What a way to start–with a 1000 stairs to climb lol! The steps weren't consecutive, but they totaled 1000 once all was said and done. The course ended up being a little over 4 miles and it was definitely a challenge but sooo much fun.
This was my first big race post baby #2 and I had the ambitious goal of getting a 1/2 marathon sub 2 hour finish.
And I did it!!!
I trained so hard for this race and knew that I was putting maybe too much pressure on myself considering I had given birth to my second child 6 months prior. But I really wanted to challenge myself and I really wanted to work towards something. My husband also ran this race and the feeling I had when I finished and fell into his arms is something I'll never forget. 1:58:11!!!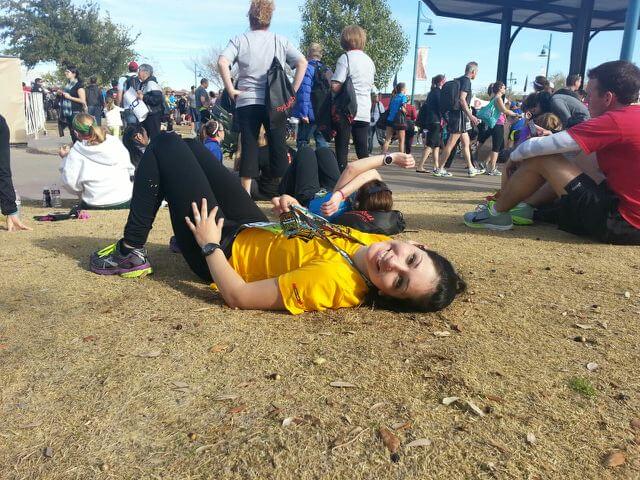 3. Rock n Roll 1/2 Marathon–Madrid, Spain
It's Spain, need I say more? 🙂 This was another fun race my husband and I did. Actually, I'm noticing a trend. All my faves so far I've run with my husband 🙂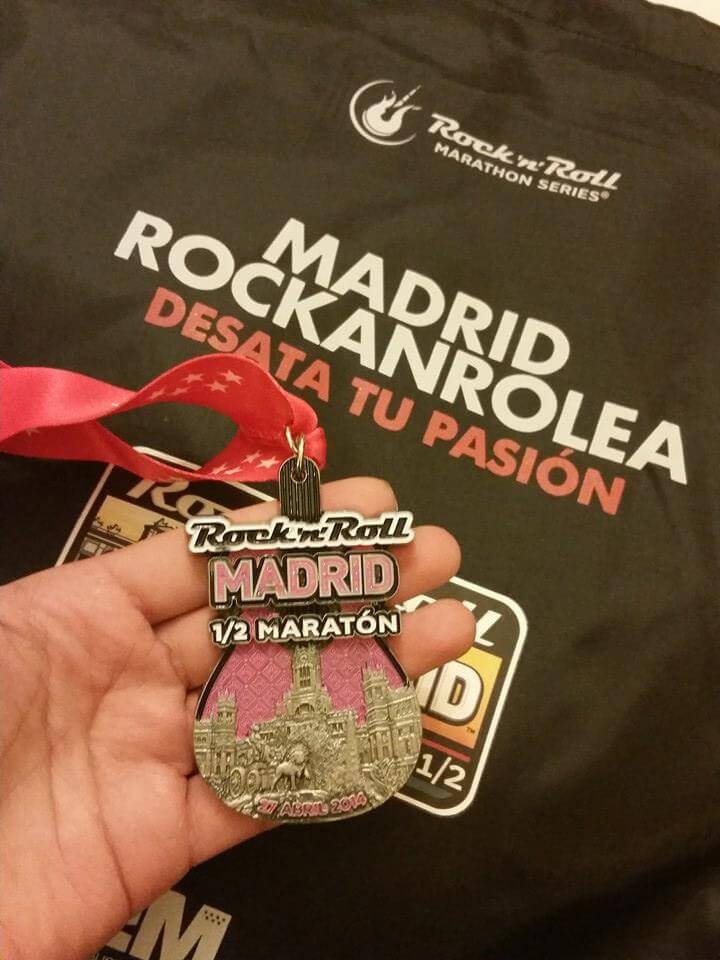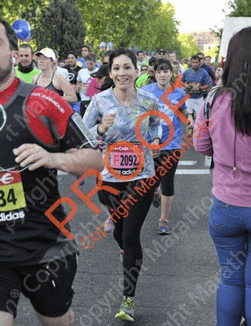 It was a hilly couse and definitley different in a lot of ways compared to American races but I was extremely pleased with my 2:08 finish.
4. Grand Canyon Rim 2 Rim 2 Rim
Doing R2R2R is something I will NEVER forget. By far the most challenging and most exciting thing I've ever done.
Over 45 miles in two days. 100+ degree temps. Insane elevation changes.
It was simply amazing.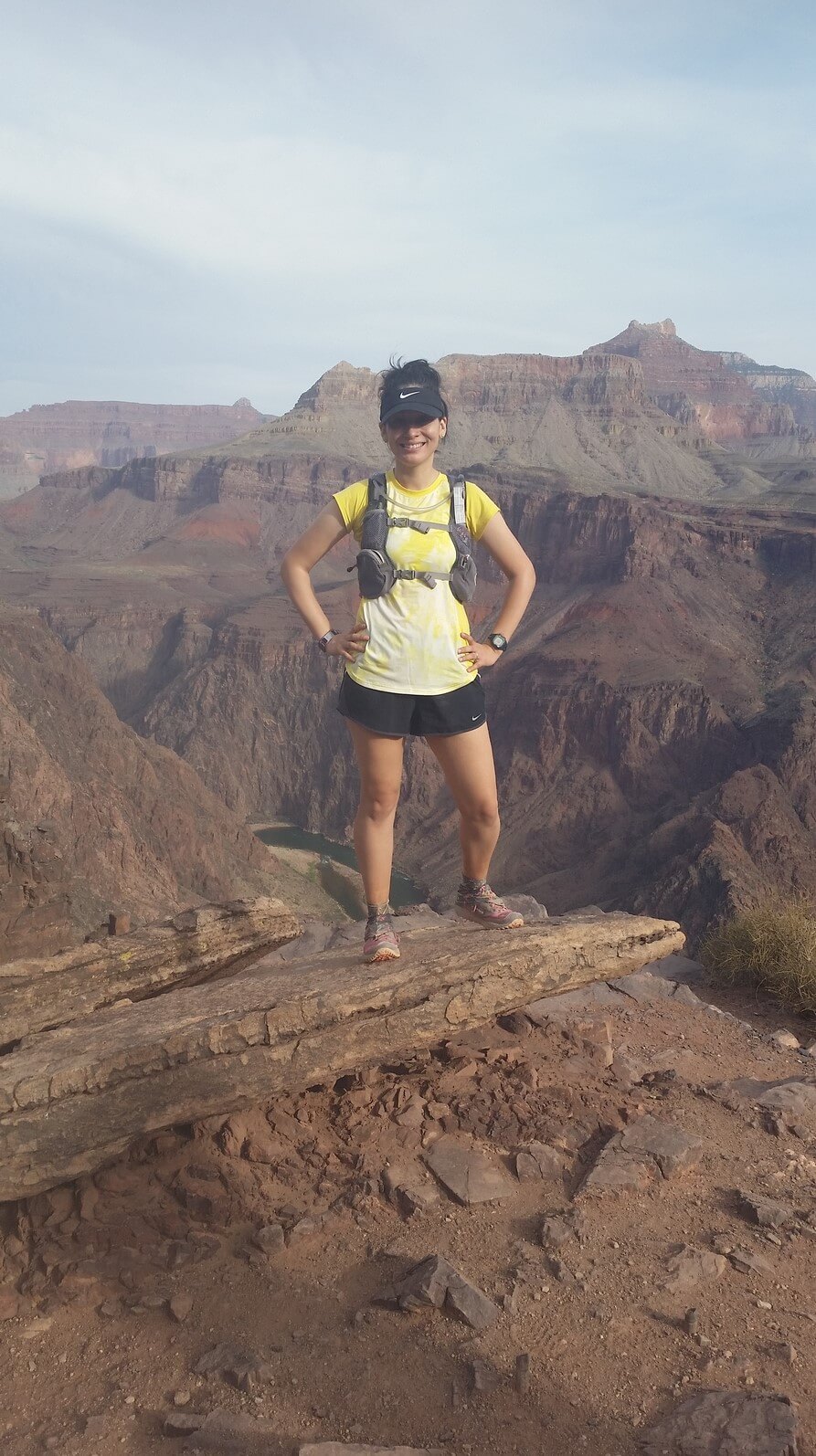 My first. You'll never forget your first.
Again, I was ambitous attempting this 7 months after having my son, but I wanted to do it. I didn't have any "real" goals. I had a time I was shooting for but wouldn't be devastated not getting (I didn't get it)–I just wanted to cross that finish line.
And I did in 4:44:12 🙂
My husband didn't officially run the race but he might as well have as he carried my the last 6.2 miles. When I hit the wall, I thought I was done and I was frustrated I couldn't keep going. He kept pushing me though and ran/walked with me those last miles. And I'll never forget his words when we saw the "final mile" sign: "This is the last mile of the first marathon of your life. Finish strong." I ran that entire last mile.
–What would say is your favorite race or race memory?
Have a great weekend amigos!!