Well, touring the city was definitely more enjoyable having snagged a PR. I had a little more pep to my step you could say 😀
We got started the day after. Yup, we weren't wasting our time. I figured the walking would help with recovery anyway, right? Ja!!
The main things on my list were the Statue of Liberty and Ellis Island. An early morning alarm woke us up and I honestly didn't feel too bad considering I'd finished a marathon the day before. We arrived at the ferry around 9 a.m. and it was nice beating the crowds.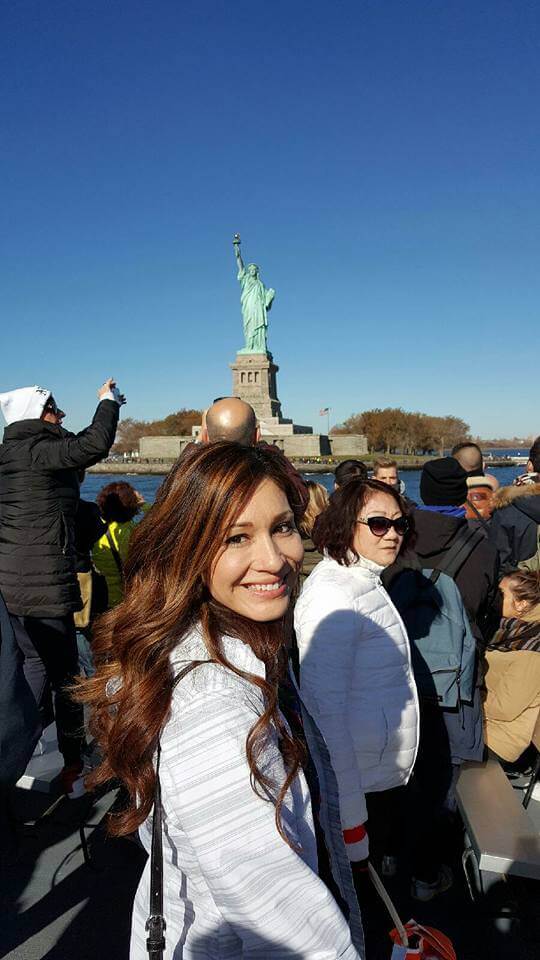 It's been a dream to see this statue in person. I mean, I've read so much about it in school growing up and honestly–sitting in a desk, it just seemed like fiction. But up close?? Man… And then to go to Ellis Island and read/see what the people arriving to the United States felt about seeing the statue–it leaves you a different person, really.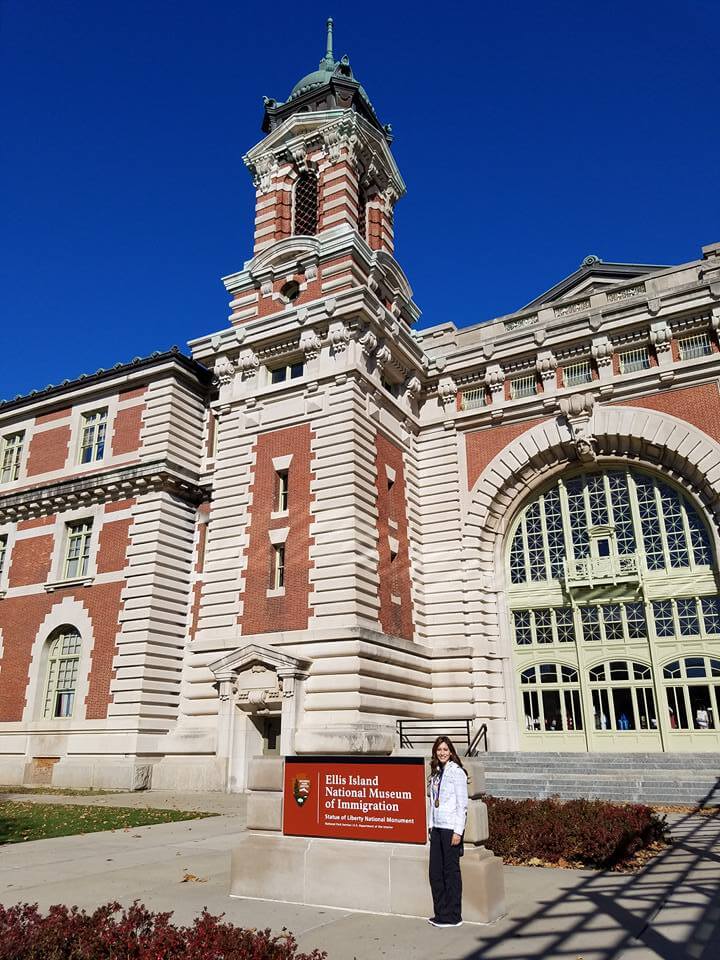 My parents are U.S citizens. My mom's mom wasn't (but became one late in her life before she died). My dad's dad isn't and lives in Mexico.
I've seen firsthand the emotions one feels not being able to be with family. I'm not going to turn this into a political post, but I do have to say, I wish the process were easier. And I wish people had more compassion to those who have family in America and long to be with them.
We read and learned a lot during our visit to Ellis Island. The process was not easy then….and some things never change.
After our morning in the museum, we headed to the World Trade Center/One World Observatory. We went up to the top and just had the most breathtaking view of the city. It was another surreal moment as we looked out the massive windows.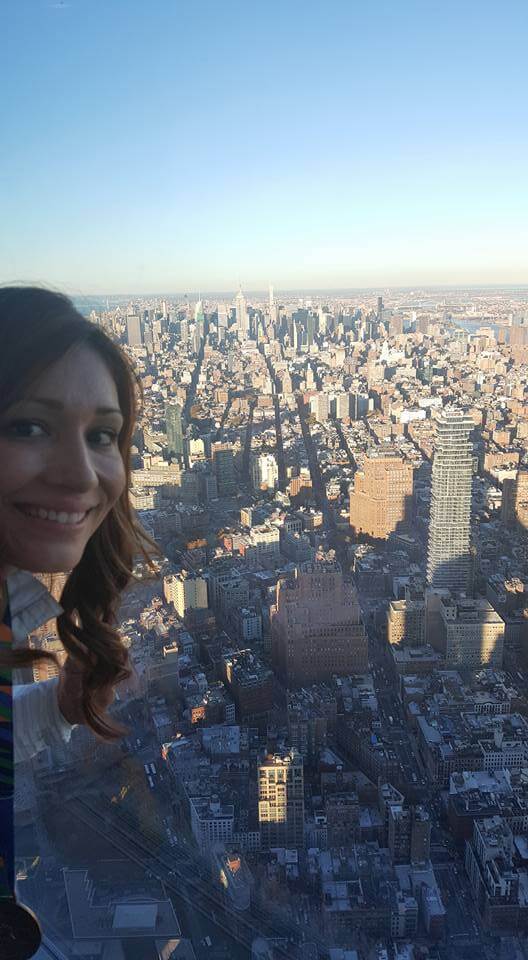 All in all, the day after the race totaled a whopping 10 miles of walking. I have no idea how I functioned, lol!
Tuesday, Election Day, was bittersweet. I was excited to be in New York City on a historical day but of course you already know in what capacity it was such.
We visited Central Park, a spot I had on my list I wanted to see.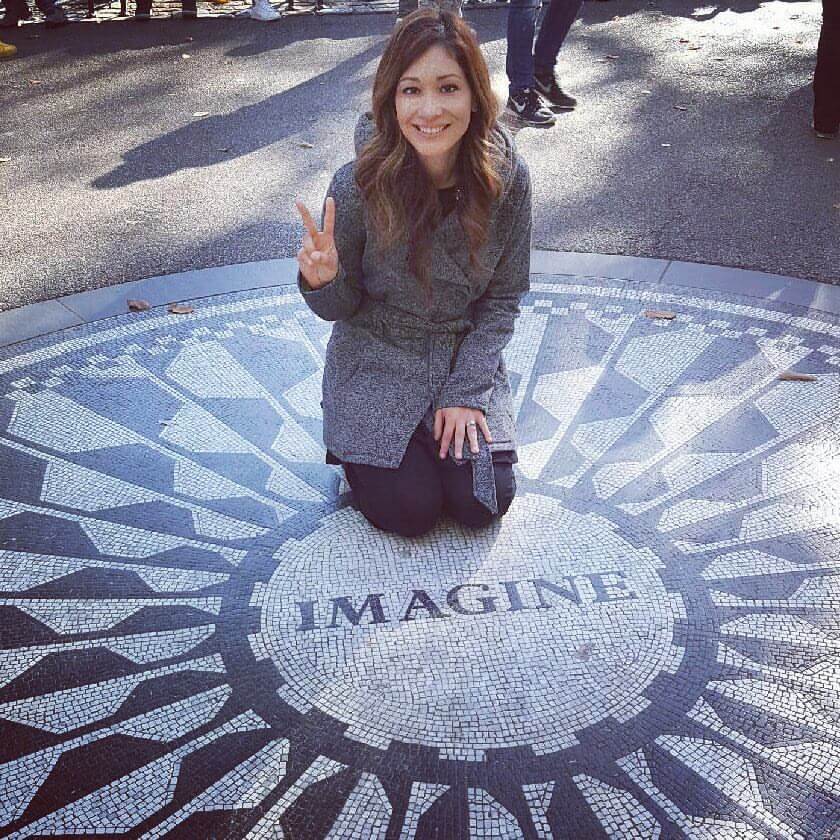 And then we made our way to the Hilary Clinton Block Party, which coincidentally was at the same place as the marathon expo.
When it started getting late and things were not looking too good, we decided to call it a night. 😦
Wednesday was the day I'd been waiting for……NEW YORK KNICKS DAY!!!
If you remember my sob story a few months ago, I was super sad that the only games playing while we were in the city were the day of the marathon and the day we were to leave. Well, my husband decided that this was truly a once in a lifetime opportunity so we extended our stay one more day!!!
I had breakfast with a blogging buddy (who sadly no longer blogs) and then in the evening, my husband and I had a pre-game celebration with the amazing Colby. It was seriously the best way to begin the night ❤
And then we watched the Knicks play at Madison Square Garden!!! Seriously guys, you have no idea how excited I was about this. Basketball was my first love. And while running has taken over, you never, ever forget your first.
We jam packed our New York City vacay and I absolutely had the time of my life. It was a stark difference from desert living but I think that's why I loved it so much, lol!
In all, I'm so happy that whenever I think of New York, I'll only have positive memories of a great race and a great vacation.
–Have you ever been to New York? If not, what would you want to see/visit there?
–What's the first thing that comes to mind when you think of New York City?
–Do you tour a city when you go on a race-cation?