Week 15…Wow!
This week was a crazy week as I had the Lost Dutchman 10k on Sunday and then my husband was out of town Wednesday-Friday–but here's what I managed:
Sunday, February 19th: Lost Dutchman 10k Here's one of my favorite pics from the race : )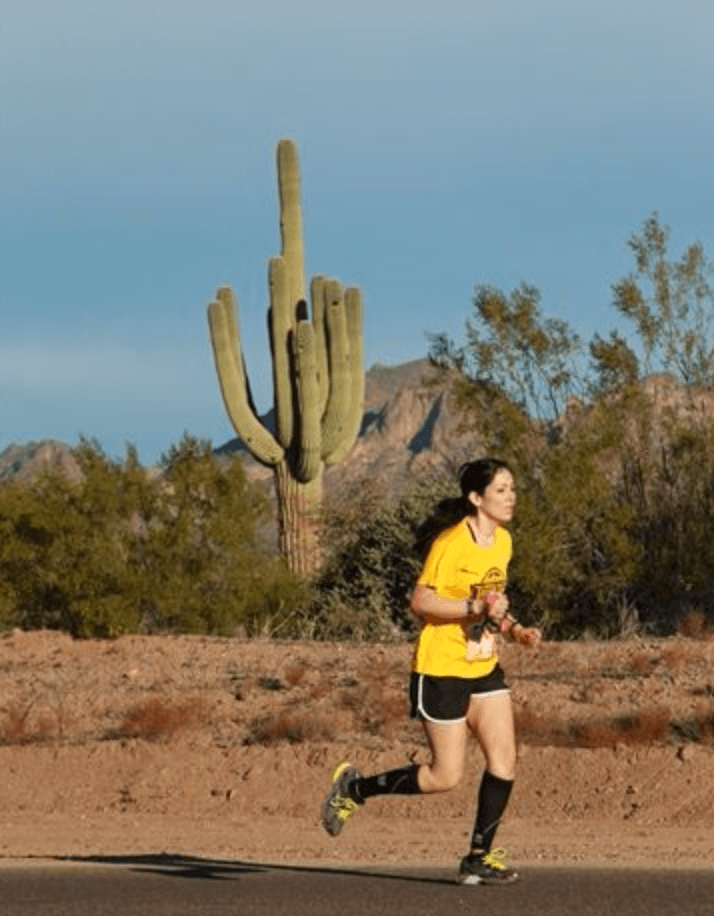 Monday, February 17th: Rest/Recovery Day
Tuesday, February 18th: 5 miles. This is typically a 10k Tuesday but I was still feeling the one from Sunday lol!
Wednesday, February 19th: I managed 15 minutes on the elliptical before the gym daycare called me
It happens…
Thursday, February 20th: Abs, Hips, and Glutes video from Blogilates
Friday, February 21st: Rest Day
Saturday, February 22nd: 8 miles. My last long run of training! I kept a steady 9:28 pace and felt really good. The knees were hurting a little after but I stretched and iced and they weren't too bad.
——————-
GIVEAWAY TIME!!!
The last giveaway of my first marathon celebration is a free ONE YEAR magazine subscription for TWO READERS to their choice of the following:
Fitness Magazine
Health Magazine
Self Magazine
GQ Magazine
Who doesn't love getting something in the mail? : )
Tell me in the comments, do you check your mailbox everyday like I do? Which magazine would you choose?
Then click on the Rafflecopter link below to enter!
1.) Like my page on Facebook
2.) Follow me on Twitter
3.) Follow me on Instagram
Details–
Giveaway ends Thursday midnight
Only ships in the U.S. (excludes Hawaii and Alaska, sorry!)
One year subscription. No renewals.
Void where prohibited by law.